Formula 1: nothing wrong with team orders
868 //
29 Mar 2013, 13:29 IST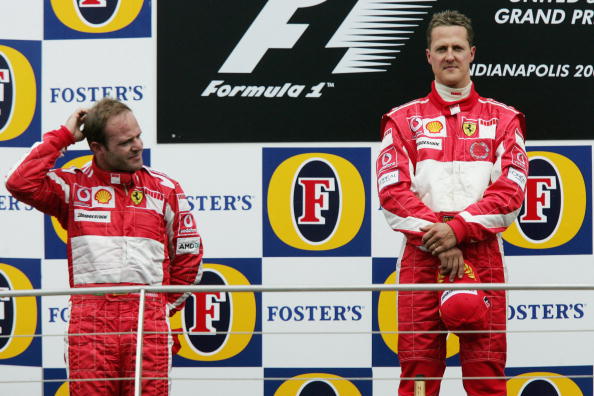 What is the big fuss about team orders in Formula 1? Fans and pundits are outraged over a team order related incident again. This time it was because such orders were not followed by Sebastian Vettel. Quite ironic, given that the last time there was such agitation, was in 2002 when Rubens Barrichello dutifully allowed teammate Michael Schumacher to pass him to take victory in Austria.
What then, do people want? Some say, they want a fair fight, with no team orders used to 'fix' race outcomes. But is that what really makes racing interesting? I would argue that the opposite is the case.
What is really needed to make Formula 1 more interesting is more variables. Think about it – how boring would F1 be if all the drivers were given the same car to drive with no variation in tires, engines, aerodynamic and pit strategies?
Admittedly, in such a scenario, pure driver skill would decide race outcomes but to be honest, that would be pretty unexciting. In fact, this is the model of lower rungs of motor racing and was tried in the failed A1 racing series.
The truth is, spectators don't want a level playing field. In every sport, including F1 racing, there are haves and have-nots and in spite of all the pretense of 'fairness', people want this hierarchy to exist.
Therefore, we have variables like the spending powers of the teams, the engineering technology, tire options, and yes – team orders in the sport. Now, you might think that the FIA has banned team orders, but that has never been really true. All that has been banned is a direct switching of places between drivers.
The best example is the Brazilian GP of 2007. Raikkonen was running 2nd in the race behind team mate Massa and had the possibility of pulling of one of the most dramatic championship wins in history. Did anyone seriously think that Massa would hold on to his 1st place? Predictably, Ferrari timed their pit stops to ensure that Massa comes in behind Raikkonen. I doubt that anyone would have preferred an Alonso victory over such a remarkable comeback story.
An interesting side note to this story is that the FIA had appointed a steward in the McLaren garage to ensure that there are no team orders that could alter the race to the title between Alonso and Hamilton. Its interesting because, the FIA didn't bother to do the same with Ferrari. This could only mean that the officials care about 'fairness' only when it doesn't come in the way of on track drama, and they certainly achieved that on that sunny day in Interlagos.
On Sunday, team orders turned a procession into an exciting finish. To be precise, it was Vettel choosing not to obey them that caused the controversy. And whether they admit it or not, F1 fans love scandal and controversy.