Formula One News: America Should Hold Two Races, Says Whitmarsh
720 //
01 Jul 2011, 19:03 IST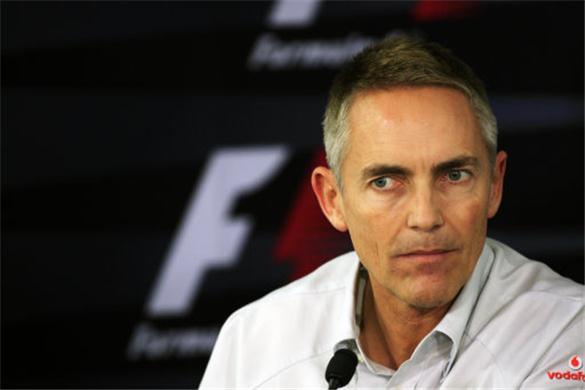 Martin Whitmarsh, the President of Formula One Teams Association and the Team Principal of McLaren Formula 1 team, believes that Formula 1 should hold two Grand Prix per season in America. Martin believes that the two races will enable the sport to conquer the American market.
In America there isn't any race weekend, however a Grand Prix has been scheduled to take place at Texas in 2012.  The McLaren team Principal said that more races are required in the country to make the sport popular in the American market. The last Formula 1 Grand Prix took place in America at the Indianapolis speed way in 2007.
According to the FOTA chairman, who spoke in the FOTA Fan Forum which took place in the McLaren team working base, Formula 1 had not done enough to impress the American market and that America doesn't need Formula 1, but it is imperative to impress the Americans and make the sport popular.
Whitmarsh's comment is fair enough because Formula 1 has not got the popularity in America which it has got in Asia, Europe and even in South America. There aren't two opinions about it that the most popular form of motor racing in America is NASCAR, and after that it is Indycar. Apart from these two motorsports there isn't much to talk about in the American motor sports world.  As the Formula 1 Grand Prix is scheduled to take place at Texas next year it is expected that it will boost Formula 1 in Southern Hemisphere as well.
Eventhough America is the biggest country in terms of money and technology, not even a single American team has competed in Formula 1. Although most of the teams are from Europe, Asia has also succeeded in it as Force Indian and Team Lotus are two Asian teams competing in the World Championship.
Whitmarsh believes that the Formula 1 Grand Prix should take place at the Eastern and Western coasts of America.  In Formula 1 there is only one country which is hosting two Formula 1 races in a single season and that is Spain, which holds two races in a calendar year at Barcelona which is the Spanish Grand Prix and Valencia which hosts the European Grand Prix.
The Mclaren boss believes that the sport has to do plenty of work in order to promote itself in the region and that F1 has to go there, educate, explain, promote and market the sport in a better way.