| | |
| --- | --- |
| Founded | 1919 |
| Ground | Mestalla Stadium |
| Owner(s) | Peter Lim |
Valencia CF Football News
Valencia CF Football Videos
Valencia History and Records
Valencia Club De Futbol commonly referred to as Valencia CF is one of the known teams of La Liga and have won some trophies even after facing the likes of Real Madrid and Barcelona FC. The club is based in the third largest city of Spain named Valencia. It has the third largest fan base after Real Madrid and Barcelona. The club was formed in the year 1919 and has played its home matches in Mestalla since 1923.
The biggest win for Valencia CF was not a long time ago and came against the club Genk in 2011/12 with a score of 7-0. The biggest defeat on the other hand was a long time ago in 1961-62 at the hands of Dunfermiline Athletic by a scoreline of 6-2.
Valencia Manager- Marcelino Gracia Toral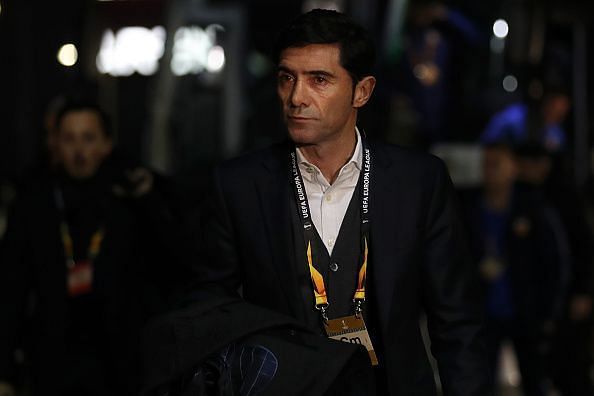 Back in his days, Marcelino played as a midfielder for 5 different clubs with the most known being Sporting Gijon and Levante. He retired in the year 1994 and took 3 years to start his career as a manager.
He started his managing career at Lealtad football club and went on to managing many teams in his career with Valencia being his tenth. Marcelino joined Valencia in 2017 and has a win percentage of 50.47%. His overall win percentage is 46.44%.
Valencia Stadium- Mestalla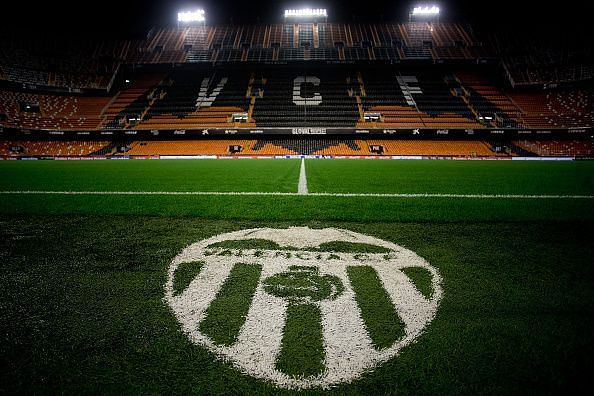 Valencia have called Mestalla its home ground since 1923 after just four hours of the formation of the club. Valencia have played all its home matches in the ground since then. Mestalla was used as a concentration camp and a junk warehouse during the civil war which damaged it severely and had to be reconstructed.
The stadium went under reconstruction two times since then and has a seating capacity of 49,500 which makes it the fifth largest stadium in the country.
Valencia CF Logo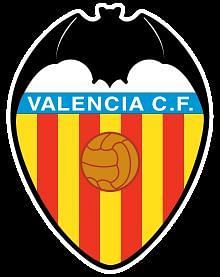 Valencia and the Balearic Islands were conquered by King James I of Aragon during the first half of the 13th century. James I named it as an independent kingdom to be ruled by him and the arms of Valencia show those of James I. The crowned letter 'L' show that the city had been loyal to the king twice. The bat symbol over the logo was used because the bats are quite common in the city.
In May 2013, DC Comics filed a case over the logo that the bat symbol looked similar to that of the batman. After a sequence of events, the club logo was changed to its current one.
Valencia CF President - Anil Murthy
The club went under a lot of criticism and resignations in the year 2017, the prime reason of which was club's failure in La Liga and transfer windows. The manager, Director and President of the club resigned within a short span of time.
Anil Murthi was then announced as the new President of the club amidst the rumour of the club being sold. Murthi voided the rumours and helped the club to stand on its feet again.
Valencia Nickname- Los Ches
The people of the football world love to call the club by a nickname Los Ches. Los Ches when translated to english means "the mates". The club is supposed to have only friends, with as less rivals as possible and are in good terms with nearly all clubs. The fans therefore, prefer to call their club as the Los Ches or the mates.
Valencia Ownership
Valencia CF is owned by a Singapore based billionaire Businessman named Peter Lim.
Forbes has ranked him the 10th richest person in Singapore with a net worth of $2.5 billion. Lim bought the club in October 2014 for 420 million euros. Peter Lim had 70.4% shares in May 2014 and after some negotiations with Bankia, a settlement was reached in August 2014 makin Lim the owner of Valencia CF.
Valencia CF Trophies
Valencia Copa Del Rey titles (8)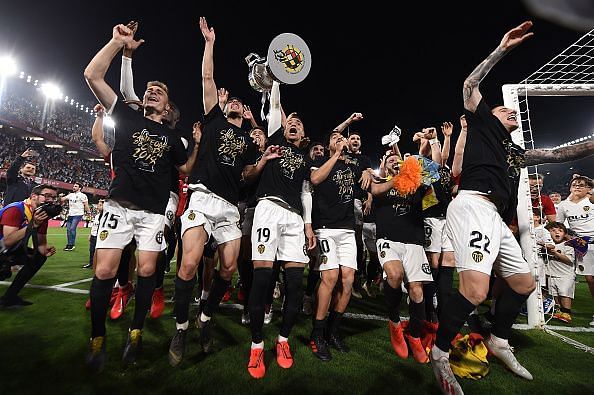 | | | |
| --- | --- | --- |
| S. NO | Valencia Copa Del Rey Titles | Runner - Ups |
| 1 | 1941 | Espanol |
| 2 | 1948-49 | Atletico Bilbao |
| 3 | 1954 | Barcelona |
| 4 | 1966-67 | Atletico Bilbao |
| 5 | 1978-79 | Real Madrid |
| 6 | 1998-99 | Atletico Madrid |
| 7 | 2007-08 | Getafe |
| 8 | 2018-19 | Barcelona |
Valencia Supercopa De Espana (1)
| | | |
| --- | --- | --- |
| S. NO | Valencia Super Copa de Espana Titles | Runner - Ups |
| 1 | 1999 | Barcelona |
Valencia La Liga titles (6)
| | | |
| --- | --- | --- |
| S. NO | Valencia La Liga Titles | Runner - Ups |
| 1 | 1941-42 | Real Madrid |
| 2 | 1943-44 | Atletico Aviacion |
| 3 | 1946-47 | Atletico Bilbao |
| 4 | 1970-71 | Barcelona |
| 5 | 2001-02 | Deportivo La Coruna |
| 6 | 2003-04 | Barcelona |
Valencia All time top scorer- Edmundo Suarez
Edmundo Suarez, popularly known as Mundo, was the goal machine for Valencia CF. Mundo played for Valencia from 1939 to 1950 and made a record of most goals scored for the club which has not been broken yet.
Edmundo Suarez scored whooping 238 goals for the club in this period out of which 186 goals came in La Liga in just 210 matches while the other 52 goals came in Copa Del Rey. He received two Pichichi trophies for highest goal scorer in spain in the seasons 1941-42 and 1943-44.
Valencia CF Legends
Fernando
Fernando Gomez Colomer who is mostly known as Fernando played as an attacking midfielder. Although, he never won any major trophies with the club but his contribution for the club cannot be forgotten. He holds the record of most appearances for the club which is 552 as he stayed with the club from 1983 to 1998.
David Villa Sanchez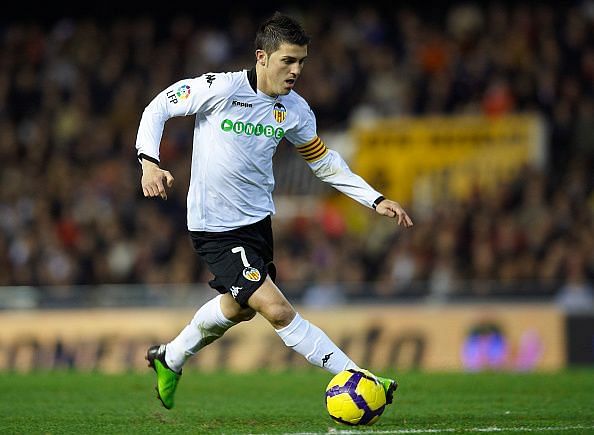 David Villa, The Spanish football World Cup hero was part of Valencia CF from 2005-2010. The Spanish striker went on to score 129 goals in 225 matches that he played for the club.
Waldo Machado
Waldo Machado was a brazillian striker who played for Valencia from 1962-1969. He scored a total of 158 goals for Valencia in league cup and european tournaments in more than 250 matches.
Ricardo Arias
Ricardo Penella Arias, the spanish sweeper spent majority of his career in Valencia and played for the club from 1976-1992 showing great composure and strength at his defensive position. He played 518 matches for the club.


Mario Kempes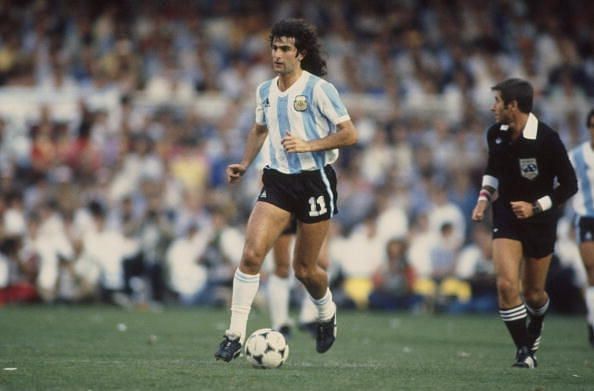 Mario Kempes had two sessions with the club. The first session was from 1976-1981 in which he scored 122 goals from 187 matches. In the second session, he scored 24 goals in 59 matches from 1982-84 taking his total to 146 goals in 246 matches and making him the third highest goal scorer for the club.