Malaysian GP 2013: A bit dull and a bit depressed
675 //
19 Mar 2013, 18:28 IST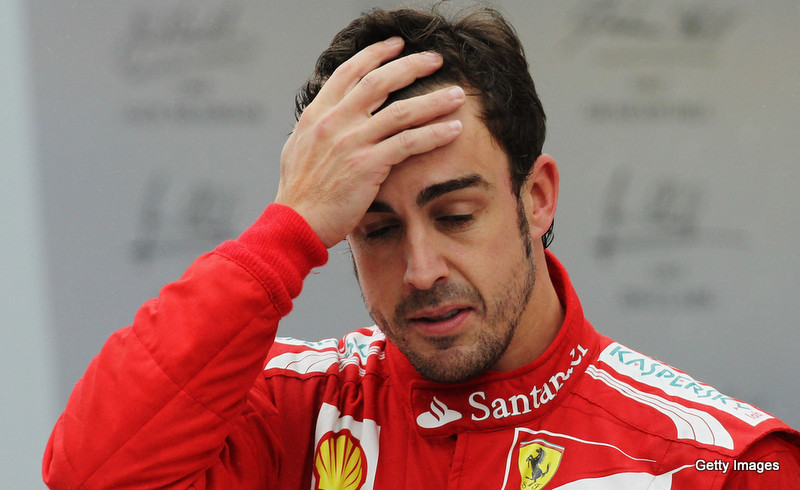 It's probably best that I'm kept a long safe distance away from McLaren team principle Martin Whitmarsh because I'm in do doubt we are both currently residing in the same dark place. Put us two together for anything over 15 minutes and there's a real good chance we would forge a suicide pact.
Instead of manning-up to another weekend of exciting unpredictability, I'm fighting the urge to pen my own punting obituary in the wake of Jensen Button's woeful Australian showing.
"Revolution and not evolution is the way McLaren have gone this season" said one pundit prior to the lights out in Melbourne. As history tells us, revolutions are all too often stamped out and betting slips, in this instance with the name Jenson Button etched on them, all too often end up lining the bottom of a birdcage.
I'm not looking for sympathy here – a word which rightly resides in the dictionary between s*** and syphilis – I'm looking for my money back.
On to Malaysia then, where 'rain or no rain' is the question. The answer seems to be: most probably rain. So, whilst the obituary is on hold, I'll take this opportunity to perform an autopsy.
A dissection of last year's Malaysian results shows Ferrari engined cars loved this track and the changeable conditions. A Ferrari propelled car may not have qualified in the top eight but, at the conclusion of the 56 lap race, there were three of them in the top eight, including winner Alonso and runner-up Perez, driving a Sauber.
Alonso's victory, his third here (also victorious in 2005 & 2007), was seen as a major surprise as his car was clearly inferior to a number of his rivals at the time.
However, the Spaniard's runner-up spot in Australia last weekend was his eighth podium finish from his last nine races. Who knows, with a two-stop strategy instead of three, he may have claimed victory there. In any case, the man's the best all-round driver on the grid and his car has to be fast around here, faster than last year when he was victorious.
Italian engineering was quick in Albert Park – Ferrari was the fastest through the speed trap and the Ferrari powered Toro Rosso the second fastest – but this venue, Sepang, will be even more suited to raw speed.
Returning to Australia for the final time, it was striking how the established No. 1 driver in the main teams finished ahead of their teammate. Existing partnerships saw Raikkonen, Alonso and Vettel prevail against their teammates while Hamilton and Button, surely holding the No.1 mantles within their teams, also finished ahead of their partners.
There's no apparent No.1 driver in Toro Rosso but Frenchman Jean-Eric Vergne finished eighth in Malaysia last year (one of four eighth-placed finishes during the season) and has a marginally better record than his teammate Daniel Ricciardo.
This weekend's 'Fastest Lap' markets offer some terrific value with bookmakers clearly having not compared their notes on them. It's an inexact science – 11 different drivers representing seven different teams claimed one last season – although, amazingly, Fernando Alonso and Felipe Massa were not amongst that number. Raikkonen had the fastest lap here last year incidentally.
Many thanks to Mr. Roy Brindley for sending us this article.