Malaysian GP Preview
729 //
23 Mar 2013, 09:50 IST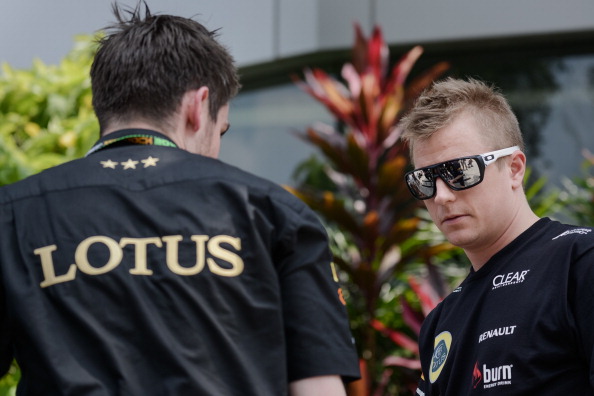 There was an element of surprise to Kimi Raikkonen's very impressive win in Australia a week ago. He did not show anything in qualifying to suggest he would be formidable at the front, and Lotus' pre-season barely got off the ground.
One thing that did become very clear in Australia is that the Lotus is very easy on its tyres. Raikkonen managed to make a two stop strategy work, something Mercedes tried and failed to do, and even set some very quick times towards the end of the race on his rapidly wearing tyres.
Raikkonen has always been ice cool, perhaps too cool, especially in interviews, so he certainly won't be flustered by the sudden attention thrust upon him. He was impressive last season without ever really being spectacular, understandable given his two year absence in rallying. That very much looks like changing this year.
The general media consensus now is that the Championship is a three horse race between Lotus, Red Bull and Ferrari. So that probably means Raikkonen, Vettel and Alonso.
As the media is often prone to doing, I think there is a lot of haste in that assessment. Clearly Red Bull and Ferrari will be up there, given the quality of car and drivers they have. However, after just one good result for Lotus, however impressive it was, they are now being tipped as Championship contenders.
Mercedes have, for the most part, been forgotten. Let us not forget that Hamilton put the Silver Arrow on the second row, despite going backwards in the race. Hamilton put it down to the car settings being slightly off. The Mercedes also nearly pulled off a two stop strategy, despite not quite managing it. It suggests they aren't too hard on their tyres, which is vitally important this season.
But the biggest factor for Mercedes is Hamilton. He was formidable last year, and once he gets used to his new surroundings, he probably will be again. If he can keep accumulating points, as Alonso did last year, he might be in a position later this year to mount a title challenge. I certainly wouldn't bet against it.
Perhaps the biggest surprise in Australia was the performance of McLaren. Whilst they were not overly optimistic before the race, no one expected them to be quite so uncompetitive. Jenson Button has openly said he wants rain in Malaysia (something which seems very likely) as those are the only conditions in which the McLaren looks vaguely competitive.
With rain, and the inevitable unpredictability that goes with it, looming for the weekend, it promises to be another tantalising Grand Prix. If Lotus and Raikkonen win again, the attention around them will gather. But with Alonso, Vettel, Hamilton and a raft of other potential race winners looming, it's far too close to call. And that's what we want to see.