Malaysian Grand Prix: Can anybody beat Sebastian Vettel in the race?
787 //
24 Mar 2013, 00:59 IST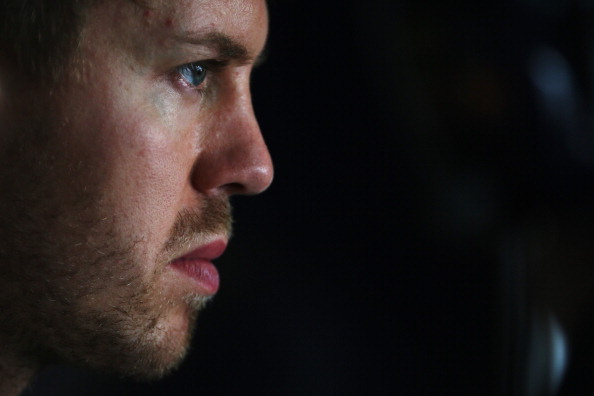 In short, the answer is yes. The biggest obstacle between him and the chequered flag at the end of 56 laps is how the RB9 deals with its tyres. Looking at the long run times in the free practice sessions, things don't seem rosy for both the Red Bull drivers. They were posting competitive lap times (mind you, not the fastest) for a few laps and then there was a huge drop-off in performance. That Red Bull is apprehensive about their tyre-conservation ability is evident from the fact that they sent both their drivers out very late in Q1 and that too on the medium tyres. Somehow, Vettel scraped through into Q2 in 15th.
Come Q2, Vettel went out on the same set of scrubbed options that he used in Q1 and set a lap time over 1 second slower than pacesetter Rosberg. Whether it is due to the team telling the defending world champion to take it easy or he has gambled on a wet setup is difficult to conclude because there was not enough evidence to decide. Vettel's blistering pace on his final flying lap in Q3 inclines us towards the second option but on his first flying lap he didn't do anything special. Things start to get a bit complicated here – in fact is there anything in F1 that isn't complicated after all?
Now, when we look forward towards the race (dry), one thing is for sure: Red Bull are planning to do 4 stops with 3 stops being the norm. That explains why they were so much eager to save tyres during qualifying and the rain came to their rescue. But will Vettel be able to lap at such a pace that he will be able to cover the 20-22 second penalty one experiences in the Sepang pitlane even with the 100 kmph speed limit? Only time will tell. One thing we have to notice is that Red Bull did not use a single set of the hard tyres during qualifying and that is the tyre they are struggling on. So, they have 2 new sets of the mediums and 3 sets of hards available for the race. It will be interesting to see on what tyres Vettel starts the race and if it's any different from the Ferraris behind him. The top 10 drives have the leisure of choosing which tyre to start on because they didn't use any dry tyre to set their fastest time during Q3.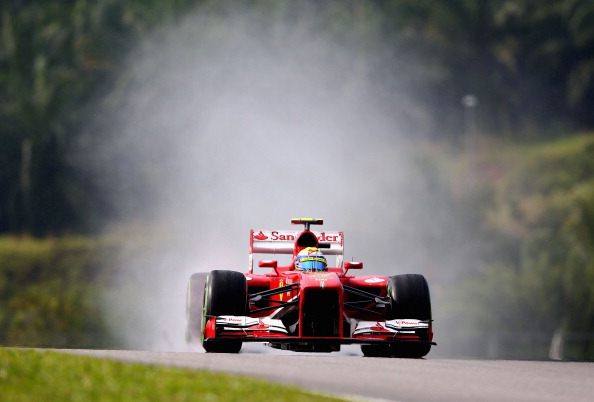 That brings us to the two Ferraris. We all know that both Felipe Massa and Fernando Alonso have been making blistering starts for many races now. With the run down to Turn 1 being the second longest on the calendar, Vettel will find it difficult to keep at least one of the red cars behind him. In Melbourne, Vettel opened up a 2 second gap in the beginning but was quickly caught by Massa. If that happens again, then it's most probably goodbye to the race lead for Vettel because of two DRS zones and Ferrari being one of the fastest in straightline speed, with Red Bull among the slowest. Ferrari also have better race pace and tyre degradation than the Red Bull and the way Alonso was pulling away from Vettel in Melbourne after the second round of pitstops, will always pose a problem for the Milton Keynes outfit. Red Bull were beaten fair and square by Ferrari in Melbourne on similar strategy, so it looks unlikely that Vettel would be able to cover them by doing an extra pitstop.
But what if it rains? Every strategy is thrown out of the window then. If Vettel has really gone for a wet setup, he will be absolutely out of reach on a wet track.
So, it depends a fair amount on the weather as to whether Vettel can get his first victory this season. Whatever the case, it will be a fascinating race with head-scratching and number-crunching up and down the pitlane. Can't wait!