McLaren 'powered by Honda' close to reality?
717 //
07 Mar 2013, 21:17 IST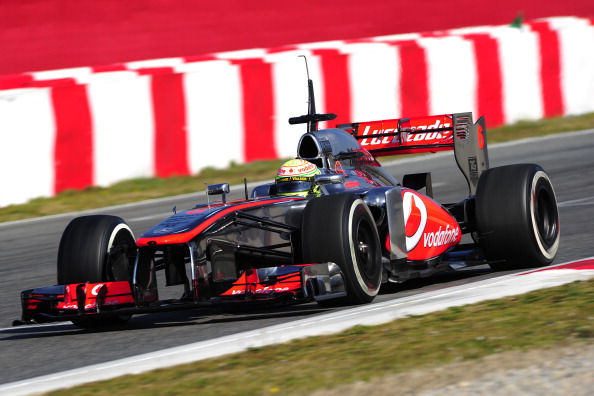 What is McLaren's golden-era in racing? Easily the switch from a successful pairing with TAG Porsche to the Japanese aspirants Honda for 1988. It was a rather logical move as Williams-Honda scored nearly twice as many points as the McLaren duo the previous year and lifted the final jewel for Nelson Piquet. For the next four years, McLaren were literally on top of the tree in every race, courtesy of the technical assets and monstrous Honda RA power units, and captivated millions with their performance.
After the firms decided to part ways in 1993, McLaren developed a long-term partnership with Mercedes that continues till date.  Having had the regime as an engine supplier, it was only in 2006 that Honda returned full-fledged to F1, buying out the majority of shares in the defunct BAR team with Button and Barrichello at the helm. Despite handing Button his first victory in 2006 Hungary, they hardly achieved any milestones. It was a matter of will, rather than where they finish a race, as reliability issues hampered them hard.
Honda withdrew from all F1 activities, blaming the global economic crisis, and would never return. Honda NSX, one of the greatest cars ever-built, was created during their '80s era with F1 innovations strictly endorsed and even Gordan Murray owned one while building the McLaren F1. Well, I digress. We all know that their engines are synonymous with reliability and frugality which will be factored more for the uncharted turbo year of next term.
The prospect of McLaren 'powered by Honda' has risen up once again as German news agency Auto Motor und Sport fuelled up the yet unanswered Woking-based squad's potential engine supplier for the 2014 technical upheaval in F1. In fact, the current engine deal with Mercedes runs through until 2015. But having sold all its shares in 2010 in the wake of pursuing the title-crowned Brawn GP, 2013 marks the year in which McLaren payout for the first time to attain powertrains from Brixworth in nearly two decades.
That means, in a cash strapped F1 environment, McLaren have more spending to do while adding up the burden rendered by the new technical changes. It's been rumoured that Mercedes' demand for money goes through the roof and perhaps they will stay put only till the end of 2014. However, Toto Wolff  admitted that: "We are looking for a long-term engine supplier relationship with McLaren-Mercedes." The rumour mill rolled on saying Honda engineers were exploring the feasibility of return as they work with each other in Woking.
On a clear note, the 'F1 green switch' is partly driven by the fact that all but factory teams are finding it daunting to raise funds, unlike in the past, and the question of survival for the lowly funded outfits is simply none. This can be made the other way round if more OEMs show an interest towards the rules changes about to occur. The major engine change will have lured the attention of Honda for sure as Autocar found out Honda's Yamamoto saying, "On a personal level I love racing, but there is a lot involved when you are in F1 – it is the very top of auto racing and that requires a large commitment. But it is true that we do look up at those races and hope that one day we can take part again. I do not personally think we can just go straight back immediately, but there is potential for the rules to change and attract us. I follow the rules, certainly, and if they present an opportunity then it would be nice to go back."
It seems as if a dashing return of a McLaren/Honda alliance isn't far from happening. Even McLaren's head Martin Whitmarsh didn't deny the possibility. Since Mercedes put all the efforts on reigning supreme from 2014, will they consider giving McLaren an affordable deal? Or will the nostalgia hit out between McLaren and Honda? As of for now, the only thing that is certain is uncertainty!