Andrew Shovlin, the trackside engineering director of Mercedes, revealed that the team isn't looking to battle with Red Bull at the upcoming Canadian Grand Prix. He also doubted the performance that the W14 would deliver on the track since it is 'different' from the circuit in Barcelona.
"Montreal is a very different circuit. [...] We would expect more of a challenge there."
Mercedes came with a major upgrade in Monaco, reflecting a completely new design of the sidepod of their W14. However, the upgrades could only show their improvement at the Spanish Grand Prix. The pace was considerably fast in contrast to how it was at the start of the season.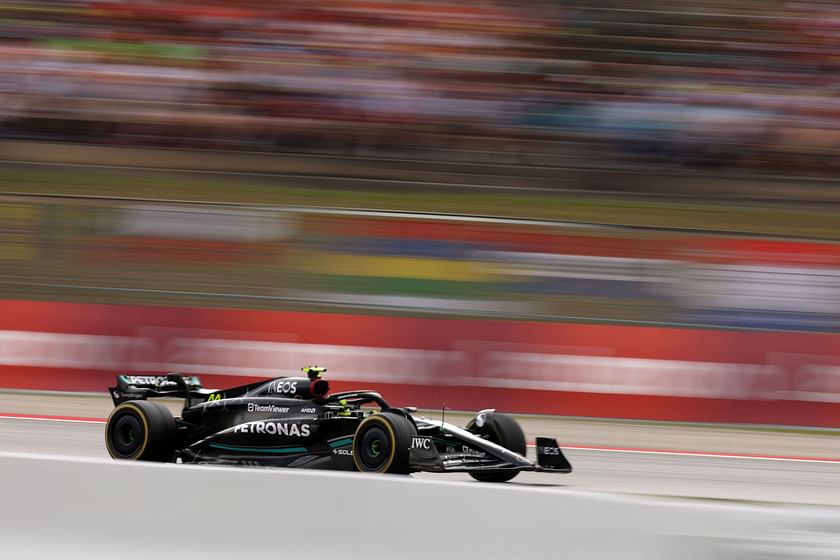 Lewis Hamilton and George Russell were able to finish P2 and P3 in the race after posing competition to the entire grid except for Red Bull. Shovlin mentioned that the team is still not quite strong enough to battle with RBR during races given the domination the latter is showing right now. However, the team will be taking on other teams like Aston Martin and Ferrari.
"We are not thinking that we are going in nipping at the heels of Red Bull. We are going in there prepared for a battle with Ferrari, Aston Martin, maybe even Alpine."
---
Lewis Hamilton mentioned when can Mercedes take on Red Bull for the wins
Lewis Hamilton's drive during the Spanish Grand Prix was one of the best performances that the team has witnessed this season. He was quick and good enough to perform overtakes and defend his positions. It was quite apparent that the upgrades on the car suited him perfectly, having had enough pace, was easy on the tires, and fitted perfectly to the driving.
However, it is still quite hard for Mercedes to battle with Red Bull. When Hamilton was asked about the same, he mentioned that it is a little difficult at the moment to achieve, however, the team is working on the same. He added that by the end of the season, it might as well be possible, and if it doesn't happen, the expectations would move on to the 2024 season.
"I think [Red Bull] is a bit too quick in the moment, but we're working at it. We working at it. So just one step at a time. And if, I mean, we can get close by the end of the year. That would be awesome, but if not, next year."
Known for the calibre of their engineers, it will be interesting viewing to see how the Silver Arrows improve.
Edited by Nicolaas Ackermann