F1: Montezemolo Wants Ferrari To Push Till The End
1.29K //
02 Jul 2011, 14:08 IST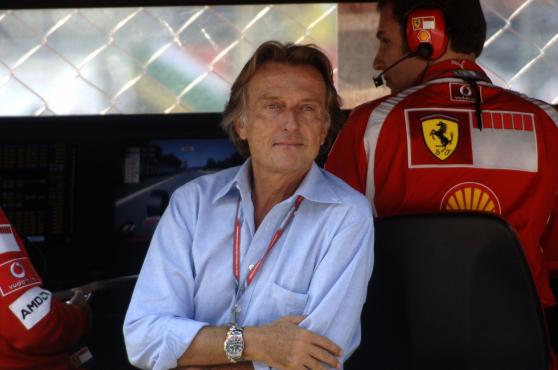 Ferrari president Luca di Montezemolo has said that he wants Ferrari to push till the very end in the Formula 1 championship in order to reduce the gap in both of the championships. Montezemolo is optimistic that the Italian outfit is capable of challenging the front runners Red Bull Racing team.
Ferrari is currently lying in third place in the Constructors standings with just 129 points. The Italian outfit is 166 points behind the championship leaders Red Bull and 77 points behind the second placed McLaren team. Ferrari's situation in the driving standings is also not very good as Fernando Alonso is placed at 5th place, behind Lewis Hamilton with 87 points and his teammate Felipe Massa is on 6th place with just 42 points.
Even though the condition of Ferrari leaves a lot to be desired, the Ferrari president said that he doesn't want to hear anything regarding giving up on the World Championship. Ferrari has not yet won a race this season and the best place the outfit has got is second in the European GP.
Although the form of Ferrari has improved over the course of time but they are still not anyway near the championship leaders. Montezemolo said that they will keep pushing till the end in order to reduce the gap in the championship standing.
Montezemolo added that he had met with the Ferrari engineers and the team principal Stefano Domenicali and said that they were working very hard to improve the car. He said that the hard work of the team was evident in past few races as the car had showed good pace and was very competitive.
Montezemolo was right as Ferrari's performance has improved over past few races. The Prancing Horse had outpaced the McLaren Team at Valencia and Alonso also challenged the Red Bulls of Sebastian Vettel and Mark Webber. But if the Italian Team has to challenge Red Bull, they need to make more improvements in the car.
Ferrari's chairman Montezemolo said that it is pretty normal to talk about the 2012 car. He added that they have reached that point of the year where almost every team looks for next year's car. Montezemolo also said that he had full faith in Stefano Domenicali and his team and they would deliver the result sooner rather than later.
The Ferrari team chairman also congratulated Pirelli over their successful comeback into the sport. He said that he is happy with the Formula 1 show that happened this year. He also praised Pirelli's contribution in spicing up things this year.