Aston Martin reserve driver Stoffel Vandoorne will get the first taste of AMR23 next week when he will take part in the Pirelli Formula 1 tire test at Spa-Francorchamps.
Vandoorne, who is sharing the reserve driver duties with Felipe Drugovich, will drive the AMR23 after the Belgian Grand Prix. This will be the first time he will be driving a Formula 1 car around a track since 2020 when he test-drove for Mercedes AMG in Abu Dhabi.
While Pirelli's blanket-free tires will be the main focus of the Spa test, Vandoorne will benefit from the chance to see the new 2023 F1 cars. This will aid him with the correlation of his simulator work with Aston Martin for upcoming race weekends.
Vandroone also is a reserve driver for the McLaren F1 team. He is on standby for whenever his assistance is necessary during the race weekends. Vandroone made his F1 debut with McLaren F1 back in 2016 alongside Fernando Alonso, who is currently driving for Aston Martin.
He completed two seasons with the team where he finished 16th in Championship both seasons. He was later dropped by the team at the end of 2018 and he failed to secure another seat in Formula 1.
He later joined the Mercedes Formula E team where he won the 2021-2022 championship. He currently drives for DS Penske Formula E team and is placed 10th in the championship.
---
Fernando Alonso thinks Aston Martin now have the fifth-fastest car on the grid
Fernando Alonso, who got back-to-back podiums in the first five races, finished in points in the Hungarian Grand Prix along with his teammate, Lance Stroll right behind him.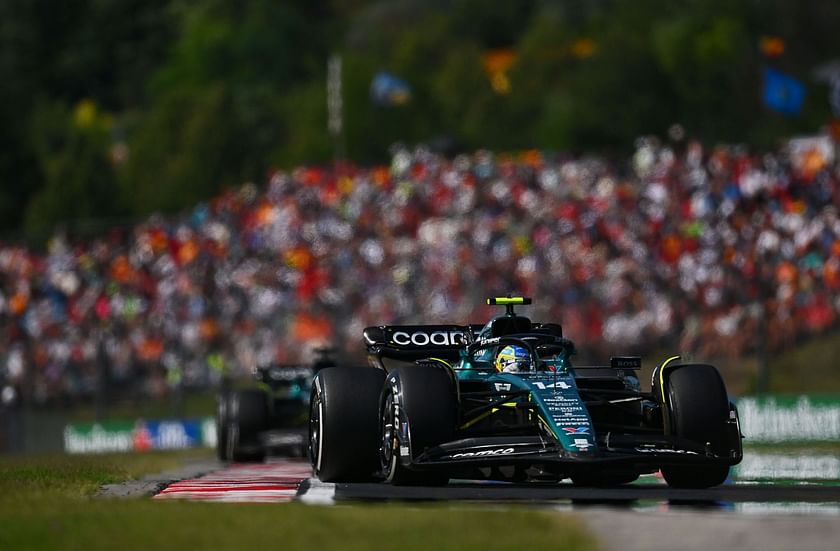 Aston Martin seemed to be the second fasted car at the start of the 2023 season but have now fallen back in the championship. After the Hungarian Grand Prix, Mercedes have now overtook Aston Martin in the standings.
"I think we weren't quick enough to challenge anyone in front, and we didn't have any threats behind. So three points, ninth and 10th, maximum today," Alonso said (via Autosport)
When asked if AM have figured out what the problem is. He said,
"Difficult to know, I mean, every race we would love to understand, and we have many questions, but we never know exactly what is the cause of it."
Alonso admitted that he was also surprised by the sudden lack of performance by the car and hopes that the next race weekend will be better than the last two.