After a disastrous qualifying session in Silverstone on Saturday, former Red Bull driver Mark Webber believes Sergio Perez has to improve significantly.
Red Bull driver, Sergio Perez failed to make it through Q1 for the fifth time this season. While his teammate, Max Verstappen, took his fifth consecutive pole of the 2023 season.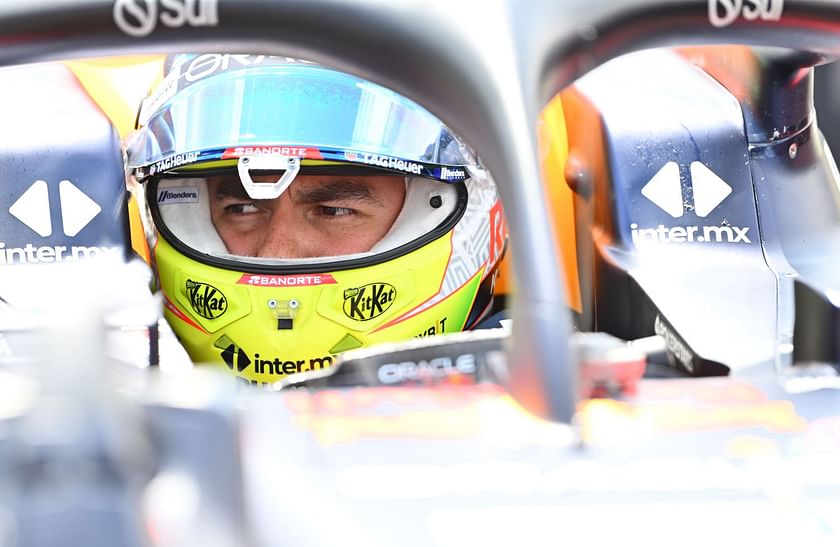 Mark Webber has backed Sergio Perez to make up grid spots on the British Grand Prix grid, claiming that even an "old fart" like him could do it in today's RB19.
"I think it's pretty clear that qualifying is his weakness, obviously at the moment, and also when there's any change of conditions in the preparation build-up that make that more tricky for him to understand to get those clean laps in, he's in all sorts of strife." Webber told Channel 4.
He added:
"Races, mate, anyone can move forward from there, even can I, that's fine being an old fart like I am now."
Perez stated that due to the red flag and improving track conditions during the last moments of Q1, he failed to qualify due to a low tire temperature. However, David Coulthard believes Perez has turned into his own worst enemy since he is currently concentrating on his qualification issues.
Helmut Marko, meanwhile, has stated that he does not currently have any intentions to replace Perez, which is excellent news for him amidst his problems.
---
Red Bull boss clarifies relationship between Max Verstappen and Sergio Perez after the Austrian Sprint Weekend
Red Bull Racing director Christian Horner has stated that Verstappen and Perez "have an open and honest relationship."
During the Sprint race in Austria, the two teammates almost collided in wet conditions.
After the last sprint race, Christian Horner clarified the misunderstanding during an interview with SkySports F1. He said:
"Checo said he didn't see it, and Max believes him. They discussed it in our team meeting and they both understand the situation."
The Red Bull team has had to come out practically after every race for more than a year to discuss the relationship between its two drivers. Meanwhile, the media has continuously tried to find ways to make the team feel comfortable.
Sergio Perez has a contract with Red Bull until the end of 2024 but the Austrian team is known to switch drivers mid-season. With Daniel Ricciardo as the third driver, Perez is under pressure to perform well.