Lewis Hamilton of Mercedes and Neymar Jr of Paris Saint-Germain (PSG) shared a moment on the paddock of the Monaco Grand Prix earlier last week. After Hamilton posted about the same on his story, Neymar reposted it, bantering each other in their way.
Neymar was being interviewed while walking down the pitlane during the Grand Prix weekend when Lewis Hamilton passed by him on his scooter. The football player visibly tried to stop the Briton, but because of his earphones, he couldn't hear him.
Hamilton saw this incident on one of of the Instagram posts and posted it on his story, saying, "my bad bro," while tagging Neymar. In reply, the latter reposted, saying "F*** you," quite jokingly, indeed.
Neymar was one of the special guests of the Monaco Grand Prix. It is not uncommon for this race to have celebrities from all around the world attend it. He mentioned that Lewis Hamilton is one of his closest friends and that he was supporting Red Bull in the race.
Neymar seemingly had a good time during the race as the team he was supporting drove to victory, while Hamilton had a much better weekend with the new upgrades in his Mercedes.
---
Positive news for Lewis Hamilton as Mercedes team principal feels the team will 'get there'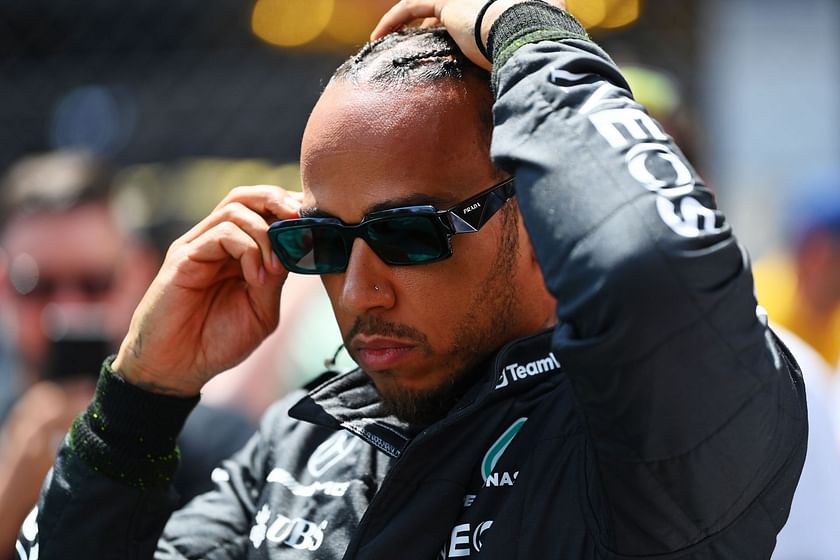 Mercedes brought in new floor and pod upgrades to the Monaco Grand Prix, which was quite apparent with the completely new design of the sidepod. However, the team still wasn't as competitive as the top runners, as they were in the "mix between Aston Martin and Ferrari," as Toto Wolff, the team principal, mentioned.
"But we really need to be careful. We need to go to Barcelona and collect more data. It's a new baseline. I don't expect us to be clearing Aston Martin and Ferrari [there]. It is more about understanding what does this car do now, how to set it up and we are really good at grinding away."
However, Wolff mentioned something that might give hope to Lewis Hamilton for later in the season. According to him, during the 2022 campaign, Mercedes was hardly competitive and still managed to win the Brazilian Grand Prix.
Given the fact that they are relatively in a better place than last season, the team can perhaps battle more for wins.
"Even with the old package, which wasn't that great, or was terrible at the start of the season, we managed to win a race in Interlagos in a dominant way. So, we're going to get there."
The latest upgrades in the W14 were meant to be introduced in Imola but since the race got cancelled, they had to be brought into Monaco. Since the track is definitely not a game of pace, it was hard to contemplate the improvement in the car's performance.
With the upcoming races, the changes in the competitiveness of the car might become more apparent.
Edited by Akshay Saraswat