Former Formula 1 driver Kamui Kobayashi is set to race in the NASCAR Cup Series this year. He will have a one-off outing in the Indianapolis Road Course Cup Series race in August.
Kobayashi joins a long list of ex-F1 drivers to try their hands in NASCAR. Former F1 champions Jenson Button, Kimi Raikkonen, Jacques Villeneuve, and Daniil Kvyat are some of the famous F1 names to have graced NASCAR.
Kobayashi will make his NASCAR debut with the 23XI Racing squad created by Denny Hamlin and basketball legend Michael Jordan in 2020. 23XI represents Toyota in NASCAR, which is also Kobayashi's long-time employer.
The Japanese driver is looking forward to experiencing NASCAR in all its glory.
"It's my dream, actually. It's such a big sport in the United States, and racing in Europe, I never had the chance or opportunity to race NASCAR. I think the opportunity will be challenging for myself because it is such a different category," Kobayashi told The Associated Press.
"But if I have success, I think it will make more opportunities for Japanese drivers. Toyota has been in NASCAR a long time, but there has never been any Japanese drivers for Toyota. That's also why I say I appreciate this opportunity for myself."
David Wilson, president of Toyota's US motorsports arm Toyota Racing Development, has expressed joy at being able to facilitate this experience for Kobayashi.
"It's truly an honour to have Kamui want to participate in our NASCAR Cup Series programme, and we're thrilled that we could work with our partners at 23XI Racing to give him a competitive Camry TRD for the Indianapolis Motor Speedway road course event," he said (via The Race).
Kobayashi will become only the second Japanese driver to race in NASCAR's top Cup Series and only the fifth to race in one of NASCAR's top three national series.
---
Former F1 drivers Kimi Raikkonen, Jenson Button, and Daniil Kvyat's NASCAR history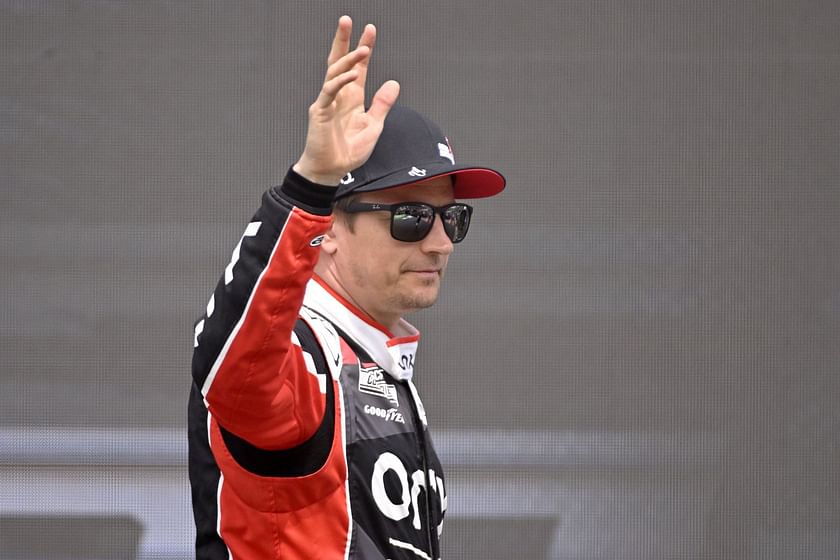 Jenson Button managed an 18th-place finish on his NASCAR debut in Austin, which remains the best result achieved by one of the recent F1 drivers in the sport.
This year, Button is contesting three Cup rounds. He will be in a Rick Ware Racing car that has been entered in collaboration with Stewart-Haas Racing, a team co-owned by Haas F1 team owner Gene Haas.
Kimi Raikkonen's two NASCAR races came as a part of the Trackhouse team's Project91 scheme, which aims to bring more international drivers into the sport.
Former Red Bull Racing driver Daniil Kvyat and former Ferrari driver Gilles Villeneuve have one thing in common — they both worked with the Hezeberg team in NASCAR.
Edited by Akshay Saraswat