Charles Leclerc and Charlotte Sine broke up in December 2022. This was confirmed when the former put up an Instagram story, informing his fans and followers of the same.
Before they called their relationship off, it wasn't uncommon to spot the two together at the paddock during Formula 1 Grands Prix and around the streets of Monaco.
They had been dating since December 2019 and had been together for a little over three years before breaking up. No apparent reason was given for their breakup.
Charlotte herself is an architect who studied the same at the National Superior School of Architecture of Nantes. She is also known for her custom shoe company and hand-assembled jewellery business.
The latter is called Treasure Charms and makes impressive works of jewellery. She has over 745K followers on Instagram and is regularly posting content there, sharing regular life updates, her jewellery, and showcasing her amazing wardrobe.
---
Charles Leclerc defends Ferrari's strategic move in Monaco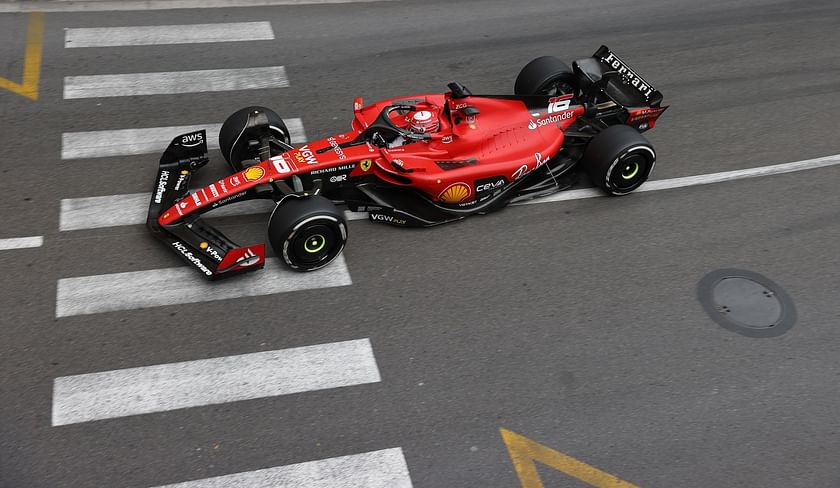 A sudden downpour during the Monaco Grand Prix, which recently took place, shuffled the grid up. Many pitted for intermediate tires while others remained out on slicks, and both Ferraris were one of the latter.
However, with the conditions getting worse, the team called both drivers in, at the same time, and Carlos Sainz (who was behind Leclerc) had to wait up, wasting a few seconds.
In the race, Charles Leclerc finished P7, perhaps due to losing ample time on the slick tires. However, after the race, he defended the team's decision to stay out.
"We have done mistakes on strategy in the past. I don't think this was a mistake. In those conditions, you have more probability of having a safety car with so many cars on slicks in the rain."
Leclerc hasn't had the best six races of the season. However, Ferrari's upgrades are expected to come in soon, which could help him push further in the competition.
Edited by Akshay Saraswat