Lewis Hamilton claimed that he would have been in a better position had his team put him on the same set-up as George Russell at the 2023 Saudi Arabian GP.
The seven-time world champion was outperformed by Russell in both qualifying and race trim.
Hamilton finished P5 in Jeddah to Russell's P4 finish, putting him on the back foot against his teammate. However, the seven-time world champion was on a vastly different setup to his teammate's, a move that he described as 'wrong'. The Briton lost out to Russell in qualifying as well, putting the former Williams driver in a better position for the rest of the season.
Speaking about his wrong setup choices, Lewis Hamilton said:
"We got some great points as a team. George got third, which is amazing. I went forwards, which is always the hope, to at least go forwards, one foot in front of the other. So I'm really grateful to have come from seventh to fifth."
"Strategy just didn't really work out for me. Set-up was a bit off. I think if I had the set-up that George had I would have been in a bit of a better position. Lots to work on but there are positives to take from it."
---
Lewis Hamilton claims he will 'win again'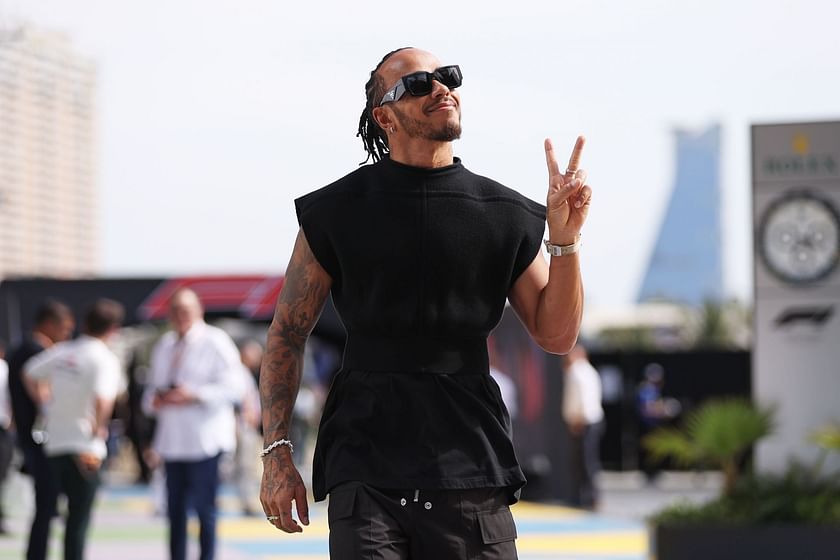 Despite his team's current form, Lewis Hamilton remains confident that he will triumph at least once more in the sport. The seven-time world champion last claimed victory in Jeddah at the conclusion of the 2021 season, where he was embroiled in a title battle with Max Verstappen.
However, 2022 proved to be a lackluster year for the British driver in terms of wins, with no victories to his name, making it statistically his worst year in the sport.
Mercedes' chances of securing the championship look bleak this season. Although the team has no issues with porpoising, they lack the necessary rear grip and downforce to challenge the likes of Red Bull and Ferrari.
Speaking about his chances in the sport at a press conference ahead of the 2023 Saudi Arabian GP, where Sportskeeda was present, Lewis Hamilton said:
"Yeah, I will win again. It's just going to take some time. Of course, in 2021 when we were here, we were hoping to be fighting for another World Championship. You know, you never know what's up ahead. There will be things that happen in our in all of our lives that we least expect. But it's not how you fall, it's how you get up."
"It's how you deal with it. It's how you show up. It's how you continue to remain positive and tackle the issues that you're faced with. And so that's where my energy is going into."
Given Lewis Hamilton's mediocre result in Jeddah, it remains to be seen if we will see the seven-time world champion on the top step of the podium this year.