Pastor Maldonado optimistic about changes on the Williams FW35
608 //
04 Mar 2013, 11:32 IST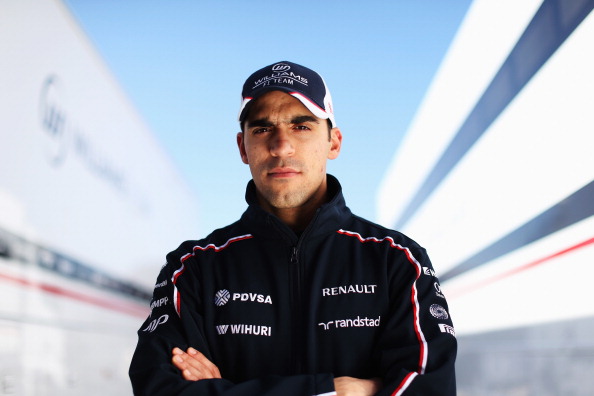 Williams driver, Pastor Maldonado, spoke about how the team's cars, the FW35, performed after being fitted with a new part on the body work and the exhaust.
On day 3 of the testing in the Barcelona, Williams rolled out their modified car, with a bump now featuring in the exhaust and a sleeper slope in the bodywork to the back of the car.
Despite losing a lot of time fitting the new parts on the car, Maldonado completed 34 laps of the Circuit de Jerez before handing the car over to fellow Williams drvier, Valtteri Bottas at lunchtime.
At the end of the day, the Williams FW35 completed 65 laps of the track. After a day of testing, with the new parts, Maldonado spoke about how the car performed and gave an optimistic verdict regarding the changes.
"It's working quite good, but still it's early – we only just run it today, so tomorrow we will have more clearer ideas." said the Williams driver. He went on to say that the team was focused on collecting data, rather than setting up the car. He feels the car met their main target, which was consistency on the track, following which he said "Every time I go on the track, I have a great feeling immediately from the first lap."  
The main hurdle has been the new tyres, introduced by Pirelli. Maldonado says that he is still learning about the tyres and how to adapt to them. But the Venezuelan, who won last years Spanish GP, said that it is much easier to drive the FW35. The changes in the car have improved downforce, thus allowing him to adjust and adapt more easily to the new tyres.
He feels that the new aerodynamic kit has improved the performance of the car. But there still seems to be some tweaking that needs to be done. "We need to work around in the car to try to get the 100% of the package but the engineers are working hard on the data to get all the essentials we have in the car. We will see tomorrow."
Source- SkySports