Pastor Maldonado ready to surprise in the new season
668 //
07 Mar 2013, 18:49 IST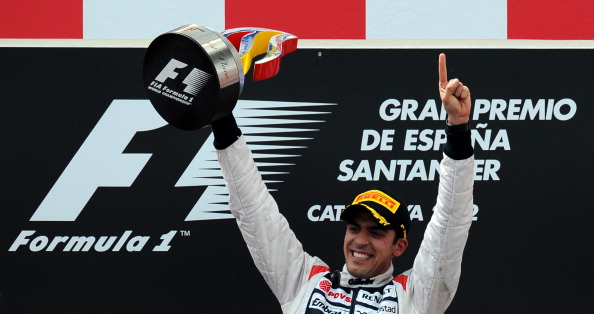 Pastor Maldonado has said that Williams has the capability to win more races this year, after he claimed his first victory with the team last year.
Maldonado, to the surprise of everyone, won the Spanish Grand Prix last year, but was caught up in quite a few incidents throughout the remainder of the season, which meant that he missed out on potential returns to the podium. However, he was confident that Williams would be competitive enough this year for him to surprise everyone.
Speaking to ESPN, Maldonado said: "We are fighting with mega teams and maybe we don't have everything to be winning the championships, but I think we are going to win some races and we can be very competitive, I don't know if we can be at a very high level all through the year, but we are doing our best with the tools we have in the factory to do a good car."
Asked about the uncertainties this year with regard to the tyres, which struggled to operate smoothly in the cold conditions during pre-season testing, and the possibility that it could actually work in the favour of Williams against the big teams, he said: "We have some problems with the tyres but we look around and the other teams are having some problems and everyone is complaining about the tyres. But that's the tyre we have and we have to race with that.
"We are trying to gain a deep understanding of the situation and I have a great feeling. We did a race simulation, and yes there was big degradation, but not too bad. For sure it can make even easier for us the situation in the championship."