Reading rolls up to the F1 grid along with Marussia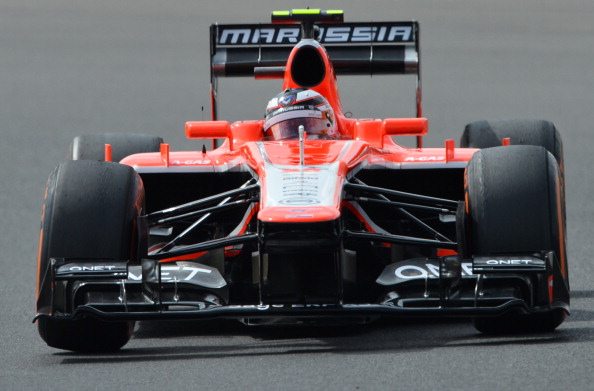 Reading is now the latest entry of the English club to join forces with a F1 team after announcing a partnership with the Marussia outfit. Reading, who have returned to the Championship this season after a years stay in Premier League, would have it's club badge displayed on Marussia's cars, along with the F1 team's logo displayed on Berkshire outfit's shirts in the 2013-14 campaign.
This agreement would help grow awareness of it's brand on a global stage, adding that the deals offer further opportunities on a sporting and commercial levels, says Reading. Marussia which is a Russian owned shares the Russian connect with fellow countrymen owning Reading in the name of Anton Zingarevich.
Queens park Rangers Club which was relegated from the Premiere League along with Reading, is owned by Malaysian aviation businessman Tony Fernandes. Reading's tie-up with Marussia was made public only on Sunday at the British Grand Prix, and club chief executive Nigel Howe said: "Both of us are based in the Thames Valley and hugely ambitious, it is clear that we have plenty in common and can learn from each other. We will be proud to see our badge displayed at some of the world's most iconic tracks – this is one of many ambitious projects we have announced in the last year or so and I'm sure our supporters will share our excitement."
Andy Webb, CEO of Marussia, added: "Of course, next year we will have two home races when we head to Sochi for the inaugural Russian Grand Prix, but for the moment we are a Russian owned team based on British soil which is the basis for a great deal of synergy with our friends at Reading FC."