Supersoft and Medium tyres in Australia: Allocation and effect on racing
819 //
11 Mar 2013, 20:00 IST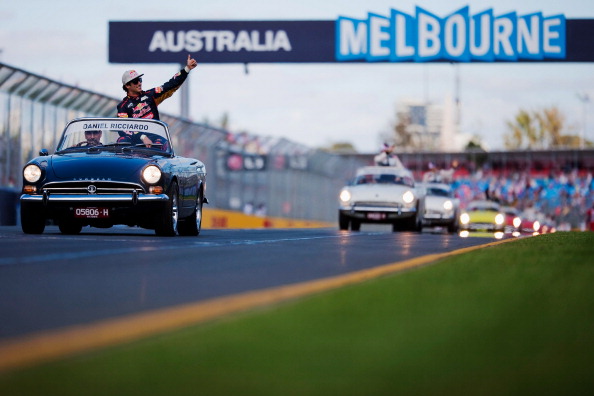 Pirelli have gone aggressive right from the word go in 2013. Motorsport Director Paul Hembery himself accepted that they went a bit conservative towards the end of last year by enabling teams to complete a race distance on a single stop, with all the uncertainties pertaining to the 2012 bunch of tyres which resulted in 7 different winners in the first 7 races, gone. What that did is it handed an advantage to top teams like Red Bull, McLaren, Ferrari and Lotus because others struggled to bring heat into the harder specification tyres used during the final races.
So to bring all teams on an equal footing – at least from their side – the construction of this year's tyres has been changed and each type has been brought down a level: 2013 Hard = 2012 Medium, 2013 Medium = 2012 Soft and so on.
To continue with their aim of providing more performance, supersofts have been selected for the first time for Melbourne. Along with that, the white-walled Mediums will also be available to the teams. The wet-weather tyres will be available as usual: 4 sets of Intermediate tyres and 3 sets of Full wets – these might have a role to play with 50% chance of rain predicted for raceday.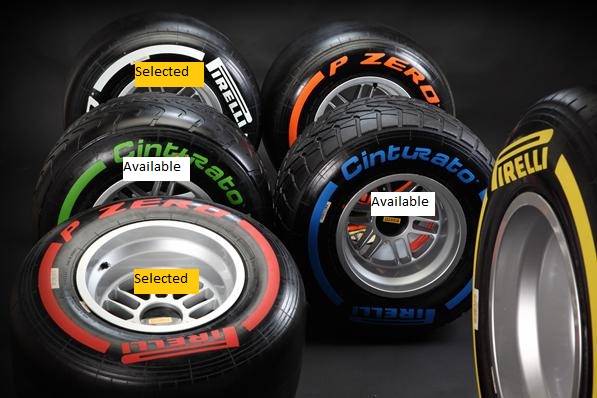 Let's analyse each type of dry weather tyre:
Medium Tyre
The Medium tyre corresponds to last year's Soft tyres and hence from the outset they are expected to go around 0.8 seconds quicker than last year's Medium tyres. Basically the Medium tyres are well-suited for a race weekend at the Albert Park Circuit – a circuit nowhere near as abrasive as Jerez.
The first free practice session on Friday morning will be entirely devoted towards running on the more durable Medium tyres due to two reasons mainly – (a) more sets of the prime (Medium) tyres are available which last for a longer period of time (b) no team would want to waste their high-performance supersofts on the Albert Park circuit (which is rarely used round the year and so will be "green" on a Friday morning). Even most of FP2 will consist of running on the Mediums because it takes until qualifying on Saturday to get a decent amount of grip. But this opportunity will be used by the teams to run race simulations because the Mediums will be used for majority of the race distance. Therefore it becomes very essential to study the degradation characteristics on a track with much hotter temperatures as compared to those on which winter testing has been conducted, and changing setups accordingly.
Supersoft Tyre
The Supersoft tyre will be mainly used during qualifying because it will heat up much more quickly and reach its optimum working range. With the compounds having been made softer, the supersofts – especially those worn-out ones on which the top 10 will start – will not be expected to last more than 10-12 laps. So most teams will probably use 2 new sets of the supersoft tyres during the three sessions of qualifying (and even a 3rd if someone needs to be out of the danger zone after having set his previous time on the medium tyres or having made a mistake while on track).
FP3 on Saturday morning is basically used for qualifying simulation runs, so that is when the red-walled Pirellis will come into the picture.
So how will the tyre allocation by the teams be throughout the weekend? The list below is an approximate strategy:
Each car is alloted 6 sets of prime (here, Medium) tyres and 5 sets of option (here, Supersoft) tyres for the weekend
Free Practice 1: 1 new set of Medium tyres (M1) – This set must be returned to Pirelli before FP2
Free Practice 2: 1 new set of Medium tyres (M2), 1 new set of Supersoft tyres (S1) – Both sets to be returned before FP3
Free Practice 3: 1 new set of Medium tyres (M3), 1 new set of Supersofts (S2) – Both sets to be returned before Qualifying begins
Qualifying
Q1: 1 new set of Medium tyres (M3), 1 new set of Supersofts (S3) (if required)
Q2: 1 used set of Supersofts (S3), 1 new set of Supersofts(S4)
Q3: 1 used set of Supersofts(S4), 1 new set of Supersofts(S5)
Race (for the top 10 qualifiers):  1 used set of Supersofts (S5), 2 new set of Mediums (M4, M5)
A few teams might try and make it into Q2 without using a new set of the Supersofts, thus saving it for the end of the race. Not only that, some drivers might try a Perez and do a long first run on the mediums, get track position and nail some blistering lap-times on the supersofts while others race around on the slower mediums.
With so much excitement on offer, the first Grand Prix cannot be missed. Bring on Melbourne!