Top 20 Greatest F1 Racers: Gilles Villeneuve
1.87K //
Timeless
"Gilles was the last great driver. The rest of us are just a bunch of good professionals." – Alain Prost, 1982.
Two years later, a guy from Sao Paulo was about to give those 'good professionals' a run for their money, but more on him in a later article.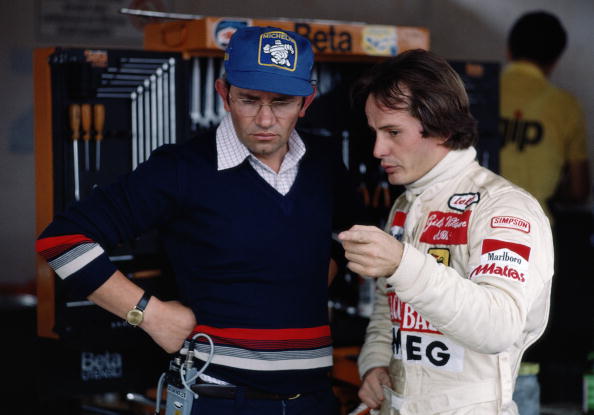 Gilles Villeneuve was born in the French-speaking province of Quebec, Canada on 18th January, 1950. From a very early age, he was fascinated by all things mechanical. At the age of 11, he got hold of a lawnmower and somehow turned it into a go-kart! He was so much occupied by his natural instinct for driving that he secretly made duplicate keys of the family car, when he was 15, and took it out on a rainy night. Unfortunately, it didn't end well and he crashed thus stopping him from driving till he was 16 when he got his drivers' licence.
At the age of 17, he entered professional racing via the local drag-racing events. It didn't continue to interest him after sometime  though and he tried his hand at snowmobile racing. As he was not from a very wealthy background, he needed to find some financial backers before he could realise his ultimate dream of driving a Formula One car. Winning heavily in 1968 helped him put forward a small step when snowmobile manufacturer Skiroule decided to back him.
One of his most memorable quotes about snowmobiles was, "Every winter, you would reckon on three or four big spills — and I'm talking about being thrown on to the ice at 100 miles per hour. Those things used to slide a lot, which taught me a great deal about control. And the visibility was terrible! Unless you were leading, you could see nothing, with all the snow blowing about. Good for the reactions — and it stopped me having any worries about racing in the rain." 
No wonder, he was one of the best out there on the F1 grid when it rained.
Gilles moved even closer to Formula 1 when he raced in Formula Atlantic, the highest form of open wheel competition in Canada. His racer instinct again came to the fore when he sold his home to buy a car, and his family had to live in a travel trailer. He competed for four years without much success but the 1976 race at Trois-Rivieres proved to be the pivotal moment in his career. Major F1 names such as James Hunt, Patrick Depailler, Patrick Tambay participated in that race but Gilles defeated all of them without much fuss and that is when his driving caught the eyes of the F1 paddock.
Hunt was extremely impressed with Gilles and on his advice, in 1977, McLaren took Gilles onboard for five races and allowed him to race in a third car beside Jochen Mass and Hunt himself. In his only race with the team at that year's British Grand Prix, he split his two teammates in qualifying but finished a lowly 11th in the race due to a faulty temperature gauge. After that race, the team manager decided not to continue with Gilles for the 1978 season and he had to return home with his dreams shattered.
In the meantime, Enzo Ferrari was keeping a close watch on Gilles and when the opportunity came, he offered the Canadian a drive. Niki Lauda had quit Ferrari in 1977 with two races to go and so it was all clear for the legend of Gilles Villeneuve was set to begin.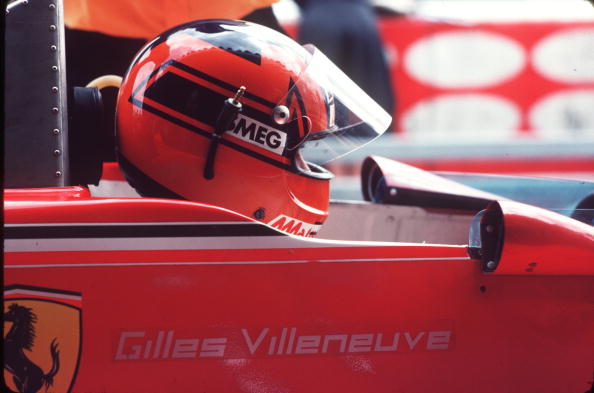 1978 showed a lot of promise but the end results were very few to show. The first part of the season was full of retirements, sometimes due to problems with the car and sometimes due to him pushing too hard and crashing out. He got his best result till then in the Belgian Grand Prix when he finished 4th, although it could have been his first podium but for a puncture. After another few low-key races, he finally got his first podium at the Austrian Grand Prix and silenced some of his doubters who said he looked spectacular till he crashed and called for his replacement. The best was yet to come and Gilles put to bed all talks when he won his home grand prix, which was the final grand prix of the year. It was the perfect end to a topsy-turvy year, with his countrymen cheering him and he becoming a hero in their eyes.
Gilles carried his good form into the next season where he won at Kyalami and Long Beach- he scored his first pole position here. He had three bad races in Spain, Belgium and Monaco but the French Grand Prix at Dijon after that would truly establish his status as a legend. During the last laps of the grand prix, Gilles and Rene Arnoux had a duel which is still considered to be the best Formula 1 has ever experienced. Here is the link to the Villeneuve-Arnoux legendary duel. Rene Arnoux said after the race "The duel with Gilles is something I will never forget, my greatest souvenir in racing".
A few races later, at Zandvoort, he would do something that would draw some criticism but would firmly establish him as a fighter in his fans' eyes for ever. After starting from 6th, he pulled off a stunning move on Alan Jones at the 'Tarzan' corner but spun 4 laps later thus exploding his left rear. Well aware that the Championship was at stake, he reversed and drove the three-tyred car with unimaginable control to return to the pits. He was ready to go again but his team made him realise the damage to the left rear suspension and the car had to be retired much to Gilles' disappointment.
At the Italian Grand Prix, he ran second to teammate Jody. Although he did have a chance of overtaking him to keep his own Championship hopes alive, he raced for the team.
Gilles again showed his talent when at a very wet Friday practice session at Watkins Glen, the final race of the year, he was faster than anyone by around 9-11 seconds! Jody Scheckter, who was 2nd fastest, said
"I scared myself rigid that day. I thought I had to be quickest. Then I saw Gilles's time and – I still don't really understand how it was possible. Eleven seconds!"
1980 was a disastrous season for Ferrari where the team scored only 8 points during the whole season. At the end of the season, Jody Scheckter retired after he decided that he had seen enough.
Didier Pironi was Gilles' teammate the following season and the relationship would turn acrimonious and take tragic proportions in 1982. 1981, by the way, was another so-so season for Ferrari with Gilles taking 2 wins.
In the first three races of the 1982 season, Ferrari's pace looked promising but Gilles couldn't score any points because of retirements and disqualifications. Then came the ill-famed San Marino Grand Prix. The FISA-FOCA war led to many teams boycotting the race thus leaving the two Ferraris out in front without serious competition. Gilles was in the lead and in order to save fuel slowed down but Pironi took advantage and overtook Gilles. Gilles was able to re-pass and while in the lead again slowed down believing that he being the No.1 would not be passed. But that was exactly what Pironi did and this time Gilles couldn't pass him again. After the race, he was furious with Pironi and vowed never to talk to him again.
The hard feelings between the two made Gilles determined to beat Pironi's qualifying time at the next race in Zolder. But on his final lap, he ran into the back of the March of Jochen Mass, who was trying to move off the racing line to give Gilles space, and was airborne.  The car nosedived and cartwheeled ejecting the driver from the car and launching him into the catch fence. He was almost dead when he was taken to the hospital but was kept on life support until his wife reached there. He died at 9:12 that night.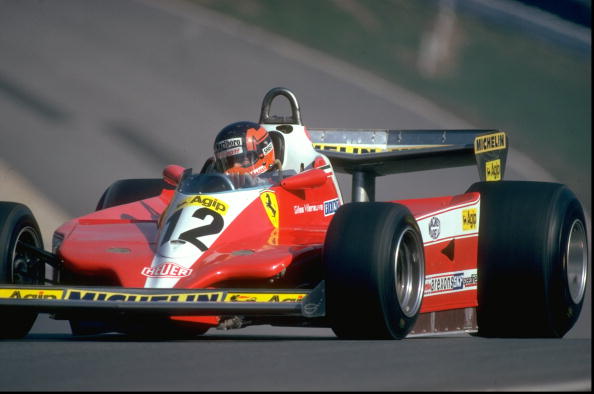 And again, the dangerous side of the sport reared its ugly head and took away one of the sport's legends who would never relax and would put his 100% on each and every lap he did. He would always press hard on the throttle without having any fear whatsoever. It is very rightly said that what separated Gilles from other drivers was not his races in good cars, but those in bad cars. One can truly admire his dogged determination to fight it out whatsoever the situation without backing down at any instant. He knew how tough it was because he had to fight his way through to the pinnacle of motorsport without any significant financial family backing early in his career.
Enzo Ferrari would always compare Gilles to pre-war racing sensation Tazio Nuvolari and he was one of those people who were deeply affected by Gilles' death "He left us for still unknown reasons. Destiny deprived us of a great champion, who I loved very much. My past is full of sad memories: my father, my mother, my brother, my son. I now look back on myself and see all the people I loved. Among them there is also this great man, Gilles Villeneuve". In such a short career and without having a single championship to his name, what he had achieved will never be forgotten.
After his death, Gilles was honoured throughout the world. The Ile Notre-Dame circuit in his home country Canada was named after him. Even the tracks at Imola and Zolder have corners named after him. How close he was to the Ferrari family is evident from a bronze bust of him built at the entrance of Ferrari's test track at Fiorano.
Ten reasons why I think Gilles Villeneuve is one of the 20 greatest F1 drivers ever
- Things had never come easy for him, and he always fought it out whatever the situation.
- He was never afraid of taking risks and pressed on the gas even though it could have had dire consequences, just like his epic duel with Rene Arnoux. If either driver had made a small mistake while they were banging wheels, both of them could have ended in the barriers and seriously hurt, with safety in the 80′s nowhere compared to the safety nowadays.
- Even though he took risks, he was always aware of his responsibilities and never wanted to try banzai moves which would put other drivers' lives in jeopardy.
- His never-say-die attitude and ability to pick himself up from disastrous positions, like what he did at the 1979 Dutch Grand Prix.
- His ability to drive over the limit and extract so much performance from the car that even his team were left dumbfounded.
- His early career showing the sheer passion he had for driving.
- Having a clear goal (entering Formula 1) and showing the dedication for achieving it, as he proved by entering snowmobile racing so as to win financial backing only on the basis of his driving skills.
- He was adored greatly by his co-racers and they all acknowledged that he was something special and out of the ordinary.
- Showing team spirit when required and not being selfish – he didn't overtake Jody Scheckter during the 1979 Italian Grand Prix
- And finally, the love he had for his family. He said "I can't live without them". Also, he adored his fans and knew their importance.  
"I love and respect my fans because races exist thanks to them. This is the reason why one must always give the best of himself, we are to offer our audience a real show."
Gilles Villeneuve – A Tribute
You can follow the series here