Vettel-Webber tussle will help rivals: Jenson Button
768 //
28 Mar 2013, 11:34 IST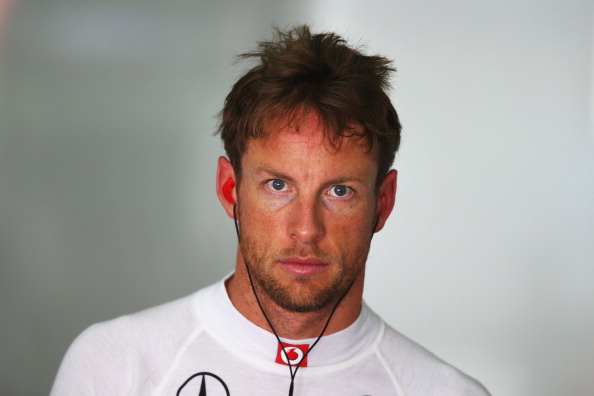 2009 World champion, Jenson button believes that the tussle between Red-Bull teammates will benefit Red-Bull's prime rivals Mercedes,Ferrari, Lotus and Mclaren and may offer Vettel's World Championship rivals a useful advantage.
"When you have teams fighting it is exciting. Instead of worrying about all the other guys on the grid, they are worrying about what their team-mate is going to do. Hopefully it does help us,"
Button also reckons that triple world champion Sebastian Vettel may suffer long term hurt from Malaysia win.
"I think that will hurt Sebastian in the long run. We all want to win but Red Bull have to call the shots. So many times a team order has worked in his favour.It can cause an issue. Even if they sit down and discuss it, it is not going to change the outcome. What has happened is still in their minds. It does not go away."
After the Malaysian Grand Prix, Webber hinted at possible retirement but his manager and his dad have confirmed that the Australian will be contesting Chinese Grand Prix and all other races of 2013 season.
Webber's long time mentor and manager Flavio Briatore has hit back at Red Bull's team principal Christian Horner  and reckons that Webber and Vettel shouldn't be part of the same team.
"Vettel is the boss there," he told RAI Radio. "If there was a manager with balls, he would have had them switch positions again.

"The problem is that there are two people with different ideas on the pit wall, with Helmut [Marko] behind them doing the talking with Mateschitz, so you understand they are all scared."

"Normally the team principal goes on the podium at the first race win of the season," he added.

"Christian didn't even have the strength to get on the podium – because they're terrified with a driver in charge instead of the team manager. You'd first go yourself if you win the championship or the first race, and after that you'd send race engineers or your technical director.

"The fact that Christian didn't go on the podium after scoring a one-two says a lot about his weakness compared to the others."