Vijay Mallya feels tyres 'not a major safety issue'
793 //
02 Jul 2013, 19:34 IST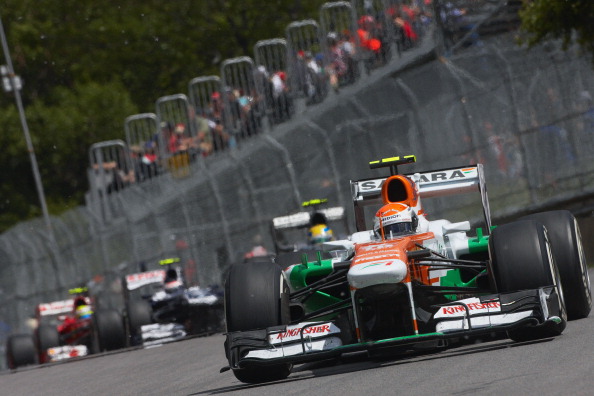 Following the British Grand Prix, tyre safety concerns are being over-hyped, believes Force India team principal Vijay Mallya.
This issue hyped up after five tyres blew out in dramatic fashion at Silverstone, the FIA itself is changing its own regulations to allow Pirelli to alter its tyre specification without the full agreement of the teams.
Many drivers showed their concern about the tyre bursts, but Mallya believes the safety issue had been hyped up because of the dramatic way the tyres failed on Sunday.
"Other than the car behind and the driver who might get a bit startled with the sudden explosion in front, it really isn't a major safety issue from that point of view," he was quoted by Autosport. "We didn't see cars wildly spinning off and crashing into the barriers. But Pirelli needs to do what it needs to do and work with the various teams to come up with an appropriate solution."
"We are having no issue, so why should we make other people's issues our issues?" he said. "But there is no question of this team being irresponsible in any way, and objecting for the sake of objecting to any proposed change that impacts on safety in Formula One – no question. However, if we believe that a few teams have understood the tyres better, and are able to manage the tyres better, without compromising safety, why should we vote for change?"
Source: ESPN F1