Diego Maradona has bid goodbye to the world and he leaves behind a legacy rife with scandals, riddled with joy and despair and most importantly, some of the most enchanting memories associated with the 'beautiful game'.
He has died from heart attack at the age of 60 just three weeks after he had to be hospitalized for a blood clot on his brain. Maradona is extensively regarded as the greatest of all time. The Argentinian legend who almost single-handedly won the World Cup for his country has had a history of health problems owing to his alcohol and drug abuse.
Fans of the game will remember him for the sheer joy he brought to the football field, those lazy yet exquisite warm-up routines, the breathtaking goals and most of all for breaking the ankles of defenders without even sparing them a nudge.
He is seen as a God in the city of Napoli where he won the Serie A title in 1987 and 1990 in addition to the UEFA Cup in 1991 and the Italian Cup in 1987.
Diego Maradona will always be looked at as one of the greatest to have ever graced the game. Let's take a look at 10 of the best quotes on the footballing legend.
10 of the best quotes on Diego Maradona
From his compatriot and another candidate for the GOAT status, Lionel Messi.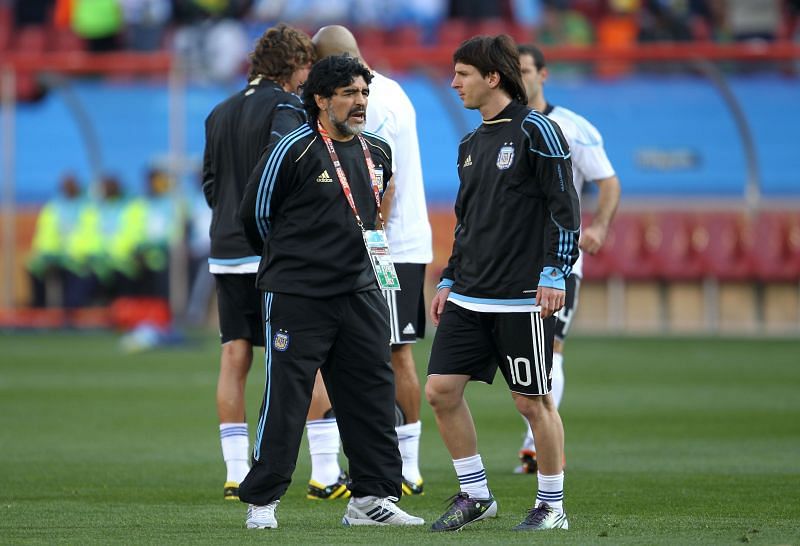 "Even if I played for a million years, I'd never come close to Maradona. Not that I'd want to anyway. He's the greatest there's ever been."
French legend Michael Platini broke it down plain and simple.
" What Zidane could do with a ball, Maradona could do with an ORANGE. "
What Gary Lineker said about that spectacular Diego Maradona solo goal.
"When Diego scored that second goal against us, I felt like applauding. I'd never felt like that before, but it's true… and not just because it was such an important game. It was impossible to score such a beautiful goal. He's the greatest player of all time, by a long way. A genuine phenomenon."
World Cup and Ballon d'Or winner Fabio Cannavaro talked about the love people of Naples have for Maradona.
"Maradona is a God to the people of Naples. Maradona changed history. In 80 years, we had always suffered, fighting against relegation, yet in seven seasons with him we won two leagues, a UEFA Cup, two Italian Cups. I'm a fan too and to live those years with Maradona was incredible. Being on the pitch when they won the Scudetto was amazing."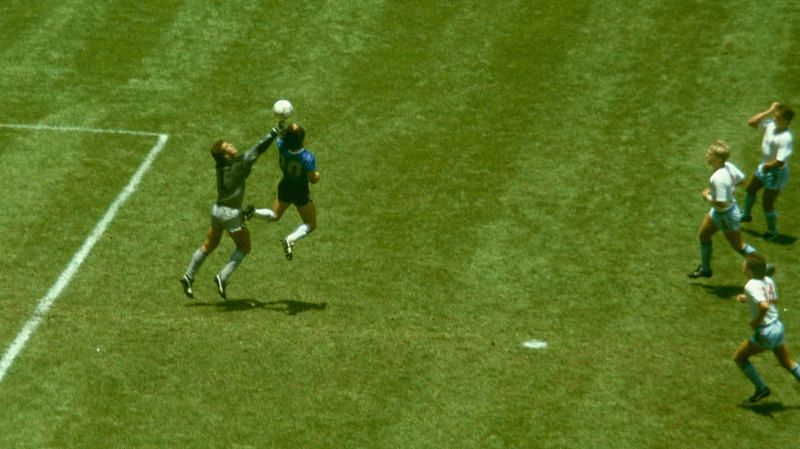 The king of banter, Jose Mourinho in typical Jose Mourinho fashion,
"With him on the ball, you didn't know where he finished and where the ball started."
King Cantona was having none of that Pele-Diego Maradona debate.
"Some say Pele was the greatest player of all time, but not me. Maradona will always be the greatest. He won World Cup in 1986, narrowly lost in the final in 1990 and then in 1994 maybe would have won it again had he not been banned. The crucial difference with Pele is that Maradona wasn't surrounded by great players; he had to carry the team himself. If you took Maradona out of Argentina they would not win the World Cup, but I think Brazil without Pele would still have won."
Sir Bobby Robson was convinced Maradona was a one-man army.
"A genius, a real artist, one of the greatest players in the world. He could win a match on his own. On his own."
Ruud Guillt too was in agreement when it came to Diego Maradona.
"The best player there has ever been, better than Pele. I watched him closely in Italy every week and he was at a different level to everyone else. Some of the things he did were unbelievable. He could control the ball without looking, which meant if the pass was on, he would take it."
Despite all his issues away from the pitch, Diego Maradona was the perfect sportsman, according to Paolo Maldini.
"Diego Maradona was not only the greatest player but also the most honest. He was a model of good behaviour on the pitch - he was respectful of everyone, from the great players down to the ordinary team members. He was always getting kicked around and he never complained - not like some of today's strikers."
And finally, the man himself. Diego Maradona.
"I worked hard all my life for this. Those who say I don't deserve anything, that it all came easy, can kiss my a**e."
Thank you for the memories. Adios, Dieguito. Rest in peace.