As the most popular game in the world, football fans have also established a culture of support for their players, coaches, clubs, and other parts of the football machinery.
In the past, the part of the club's fanbase that attended its games on weekly tickets bought out of a significant chunk of the household budget was the primary target audience for the game. With the revolution that satellite television has brought to professional sports, now these clubs have a way to extend their reach into other avenues and markets, resulting in popularisation the game in previously dormant footballing regions like interior countries of Africa, Asia, and Oceania.
The following parameters have been used to determine the best fanbases for this article:
- Stadium atmosphere
- Travelling support
- Loyalty
- Treatment of legends and current players;
---
#10 Bayern Munich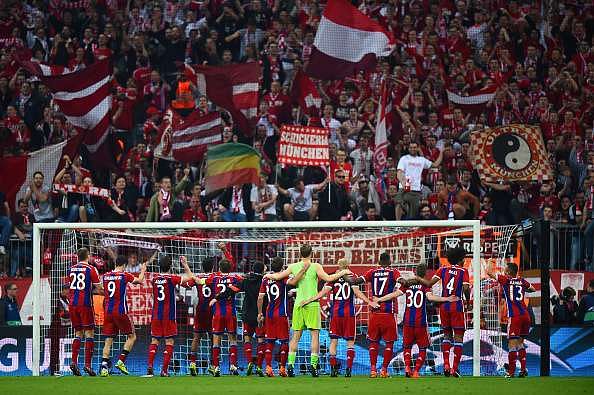 As the preeminent German club, in both European football and domestically in both recent and far-flung timeframes, Bayern Munich, while initially not the most favoured team of Germany, has slowly risen to a high standing with most citizens of their country.
The club's undeniable class on the pitch has kept its homegrown support loyal, intact and growing at a favourable rate. At the same time, their marketing team enables them to engage with millions of fans from hitherto unexploited markets such as India, the Far East, Arabia, Africa and Australia.
The Allianz Arena reports an average attendance of 71,000 fans, which ranks as the fourth-highest in volume in Europe and the second-best in Germany (behind Borussia Dortmund). This figure is nearly 90% of a full standing capacity of 80,000 (which also accounts for standing, which is allowed in the Bundesliga).
---
#9 River Plate & Boca Juniors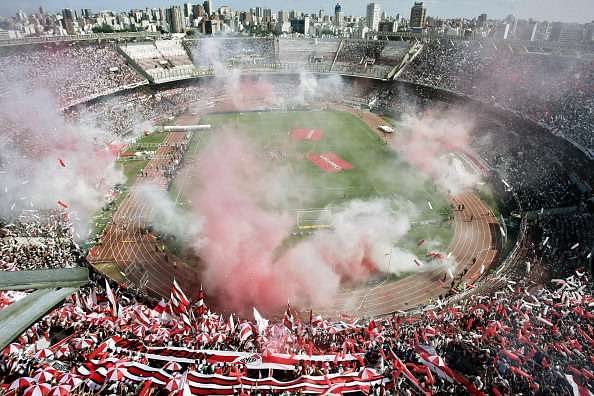 Although these clubs are not very widely known outside the South American footballing scene, the ultras who support both clubs have made them notoriously famous for their exploits, activism and maniacal support from their fanbases. The Buenos Aires derby is among the most violent sporting rivalries in all of sport, and has a history of violence from both sides.
With the reach of the Internet tapping into new markets, both clubs are slowly establishing an international fanbase. Their supporters flock to jam-packed stadiums for all of their home games, and make life difficult for any visiting team, which has to face some of the most passionate support bases anywhere on the planet.
Estadio Monumental, which has been River Plate's home stadium for the past 78 years now, has averaged footfall figures close to 70,000 for its showcase games. Boca's smaller but acoustically better designed La Bombonera stadium has average attendances of nearly 50,000 for league games.
---
#8 Lech Poznan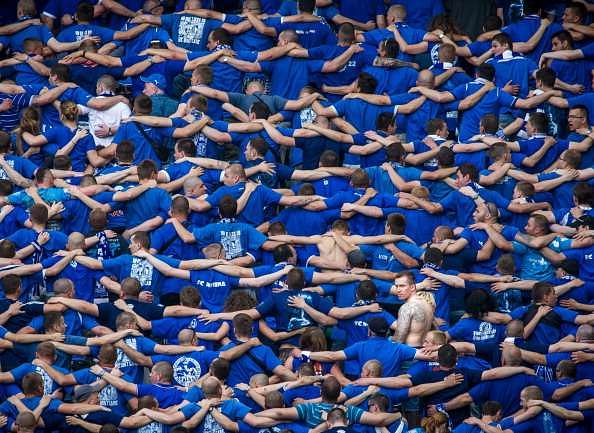 For Premier League viewers, this club's biggest claim to fame is the role of its fanbase as the originators of Manchester City's now-famous crowd celebration – 'the Poznan' – done whenever the supported team scores a goal. Regarded as the most successful club in Poland's history, they regularly play in front of crowds more than 40,000.
Although glory in Europe has been incredibly hard to come by for the comparatively weaker side in one of the continent's weaker leagues, Poznan supporters have, for long, had their standing as real fanatics for their club.
Over half of the country's population from its older generation still supports the club, and recent advances in social media engagement have given them greater attention as one of football fandom's biggest nerve centres. The club has several passionate YouTubers who propagate the club's presence to a big audience online.
---
#7 Napoli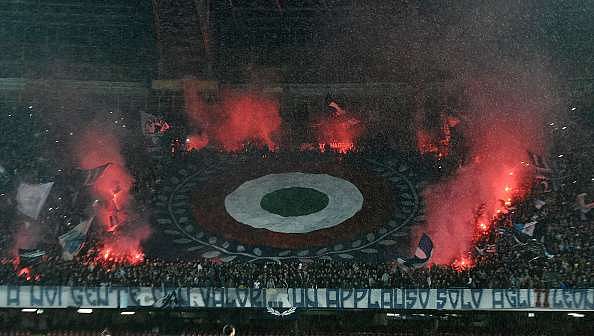 Having previously had the privilege to play host to Argentinian legend Diego Maradona's greatest exploits at club level, the club is renowned for having one of the highest average attendances in Europe.
The Stadio San Paolo has regularly filled its 60,000 capacity stadium with passionate support, and their Champions League involvement over the last five years has given them an international reputation and a base to project itself to a greater number of football followers.
Napoli have Italy's most passionate fans, who have resorted to a variety of methods to establish the level of their passion for the club. Gonzalo Higuain's much-maligned transfer to Juventus has surely left them sore in this transfer window, but they have contemporary idols like Insigne and Marek Hamsik to look out for.
---
#6 Roma & Lazio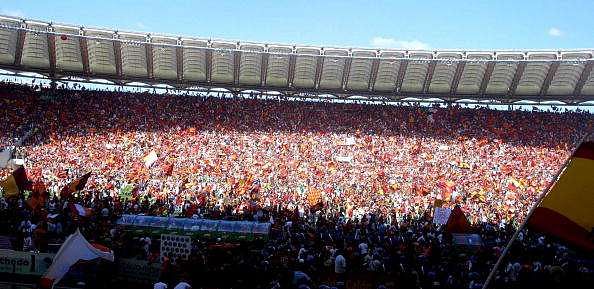 The Olympiastadion plays host to both these Italian clubs, and is a fitting arena to document some of the best spectacles in football that happens here every week. Italian supporters have, for long, set the standard for supporters from continental clubs, and the fanbases of Rome-based Roma and Lazio are the best-known fanbases from this country.
Backed by the infamous CUCS (Commando Ultra Curva Sud), Roma's fans are considered some of the most historic in European football. The club's rivalry with Lazio prompts one of the most fierce derbies in the world, due in no small part to both sets of fans patriotism from the terraces.
Lazio's ultras are no less passionate, and the storied history of these two clubs' rivalries makes for fascinating reading to a football nerd wishing to read deep into the cultural history of this sporting rivalry.
---
#5 Celtic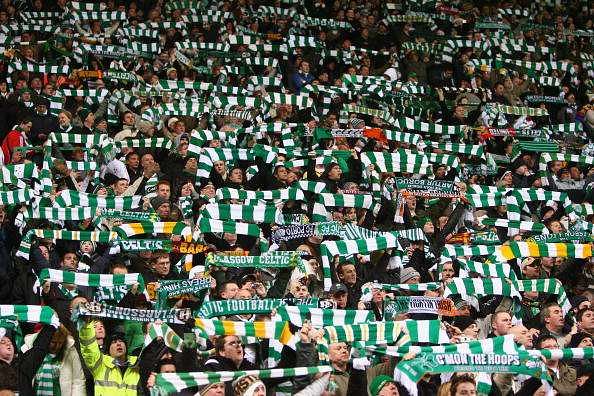 Following a famous match between Celtic and preeminent European powerhouse Barcelona at Celtic Park, which was won 2-1 by the home team, Leo Messi testified thus: "I've been fortunate to play in some great stadiums in Europe with Barcelona, but none compare to Celtic."
"The atmosphere their fans create makes it a very special European night of football." Very little can top the big match atmosphere in Glasgow.
Interest in Scottish football had waned ever since the troubles of city rivals Rangers. However, the Glasgow outfit have returned to the top-flight and are currently managed by former Liverpool skipper Steven Gerrard, who has brought the feel-good factor back to the club.
Watching a match at Celtic Park has, for long, featured on football fans' bucket lists for a reason.
---
#4 Galatasaray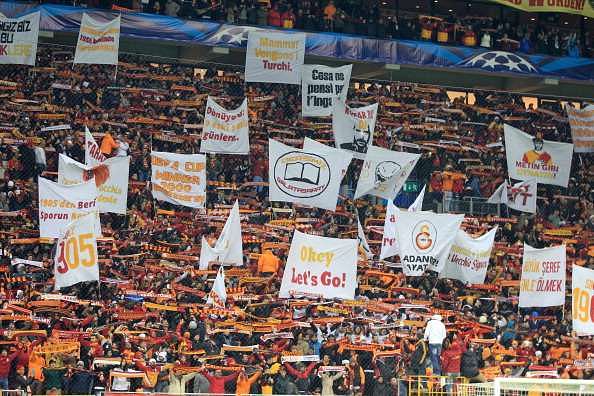 Several online polls have revealed that the biggest chunk of Turkish football fans are believed to back the country's most famous side, known for creating one of the most hostile and intimidating atmospheres for visiting teams.
Ryan Giggs had this to say following an away game at the Turk Telekom Arena: "I've never experienced anything like Galatasaray. Two hours before kick-off, we went out to have a look at the pitch, and the stadium was packed!"
Their fanbase has famously gone overboard, on several occasions in league play, throwing flares and various other objects onto the ground during the Fenerbahce-Galatasaray derby. Still, their level of passion is quite legendary, as is apparent from the confessions of several players who can testify to jangled nerves on the ground as they walk on to the pitch to play in front of thousands of these high-voltage fans.
---
#3 Manchester United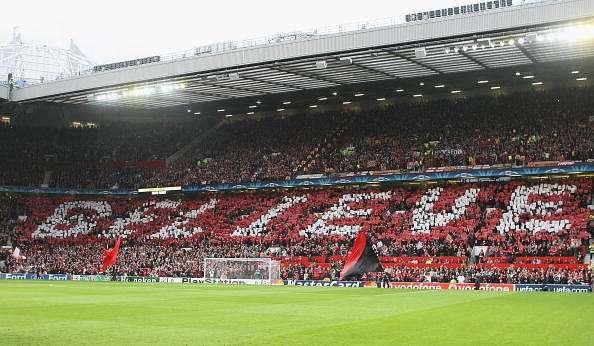 Old Trafford has held the reputation for being the loudest stadium in the Premier League for a long time, and with their squad receiving a makeover in the past summer, the United faithful have a season to look forward to in optimistic anticipation.
The good times at Old Trafford had never really gone away, as the fiery atmosphere at the stadium has visibly affected many a travelling team and made their life difficult throughout football history in Britain. The stadium is the most crucial part of United's legacy, and it houses the statues of Sir Alex Ferguson and the three most famous Busby babes.
United boasts of being probably the biggest brand in football, and has one of the world's three largest fan bases on social media (the other two being Real Madrid and Barcelona). Their global appeal gives them a solid fanbase in Asia, Africa and even North America, where they have played in front of over 100,000 football fans in the preseason for the International Champions Cup.
---
#2 Liverpool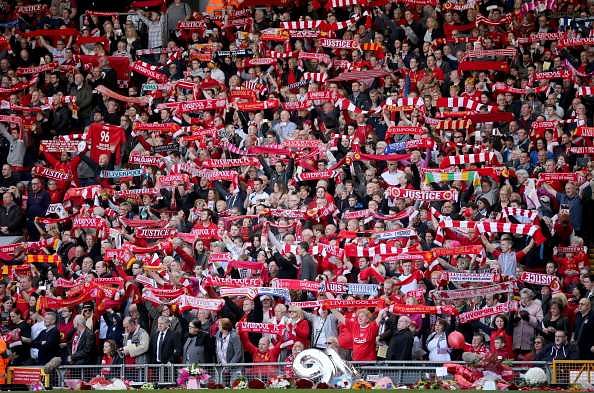 The 2005 Champions League final was the best European night for Liverpool fans, and they made sure their stamp was felt in the game, as they continued to cheer on their team which had fallen three goals behind to the well-oiled Milanese machine.
The support certainly played a role in assisting Liverpool's resurgence into the game, and in their eventual penalty shootout victory.
Liverpool fans are spread far and wide into the world, and they take particular pride in making a full public display of their passion. The lone blemish on their otherwise squeaky-clean and fanatic reputation is their involvement in the Heysel tragedy after the European Cup final of 1985.
The YNWA anthem is sung by the travelling support in each Premier League, and also in every game they play outside of Britain. Even in preseason, in locations as far-flung as Melbourne, Australia, this anthem is belted out by their fanatical supporters.
---
#1 Borussia Dortmund
For a city with a population hovering around the 500k figure, the Wembley stadium authorities offered a total of 44,000 tickets for the UEFA Champions League final in 2013. They received over 450,000 enquiries for these tickets, which indicates that nearly 90% of the city's population was willing to travel from their Rhineside homes to see their heroes through the biggest game of their club careers.
This, by itself, indicates an immensely high level of deep-rooted love for the club among the fanbase.
Dortmund fans are also reputed for their fantastic support while travelling, as 20,000 of them travelled to Madrid for the second leg of the semifinal that year and cheered their team past Real at their home stadium.
The Westfalonstadion, now called the Signal Iduna Park, witnesses an average turnout of over 80,000 spectators in every game, which is consistently among Europe's highest figures. They are a nice, well-behaved fanbase, which succeeds in establishing a bond with the localities even in travelling game.