It can surely be said that the Premier League is one place where spending is considered as important as the game itself. More often than not, one can see English fans taking an intense in their club's transfers. Also, unsurprisingly, the transfer market has developed itself into a mini-league.
Previously the Champions League regulars like Chelsea, Arsenal, Manchester United made most of the headlines with their transfer activities. Then came the era of Manchester City, when they blew everyone with their money power. And now with the new TV deal kicking in, EPL's financial muscle has strengthened considerably and other clubs too can flex their muscles in the market.
Tottenham Hotspur seems prized for that role. The North London club, in the last decade, has transformed itself into a club that poses the biggest threat to the Champions League regulars. As expected, this transition hasn't been easy. Hoards of players have joined and left the club with the face of the club changing incessantly over the period.
Here we look at some of those biggest top dollar arrivals in North London ( the white one that is).
---
#10 Serhiy Rebrov – € 18 million
Serhiy Rebrov moved from Dynamo Kiev to Tottenham during the start of 2000-2001 season. The Ukrainian striker had wreaked havoc in his native league where he had scored 30 goals in the 1999-2000 season. This figure included 10 goals in the UEFA Champions League, which made him the joint top scorer for that edition of the tournament.
In comparison to his previous record, Serhiy had a difficult first outing in the English top flight. He scored 12 goals in 30 appearances for the club that season. The next season, however, was disastrous by any standards. George Graham, the Tottenham manager who had brought him to the club was sacked in March 2001.
The new manager, Glenn Hoddle, did not fancy the striker too much. With no guaranteed starting position in the 2001-02 season, the Ukrainian could only manage 3 goals in the whole campaign.
Unsurprisingly, he was shipped out to Fenerbahce on loan for two successive seasons after just two years at the North London club. Serhiy, thereafter could not recreate the magic he had previously shown but did retire as the second highest scorer in the Ukrainian league.
#9 Mousa Dembélé – €19 million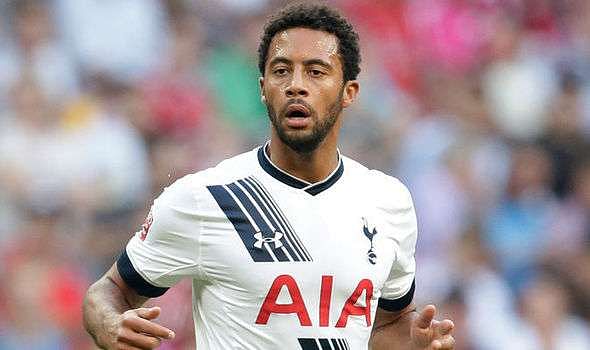 Mousa Dembele joined Tottenham Hotspur very late in the 2012-13 summer window. Impressed with his performances across the city in Craven Cottage, Spurs activated his release clause by paying Fulham €19 Million.
Dembele joined Tottenham in August 2012 and made an instant impact when he scored in his senior debut against Norwich City. His only other goal that season would be no less dramatic too. He scored a 90th-minute goal against Olympique Lyon to earn his side a place in the last 16 of the UEFA Europa League.
But the real qualities of the Belgian midfielder lie in the centre of the midfield. A dominating figure in Tottenham's midfield, Mousa has thrived in the role of a holding midfielder. In fact, statistically speaking, he was by far the best dribbler in terms of the successful dribble percentage beating the likes of Messi, Neymar etc.
And with a good few years ahead of him as well, it is well worth to watch out for this guy.
#8 Paulinho – €19.73 million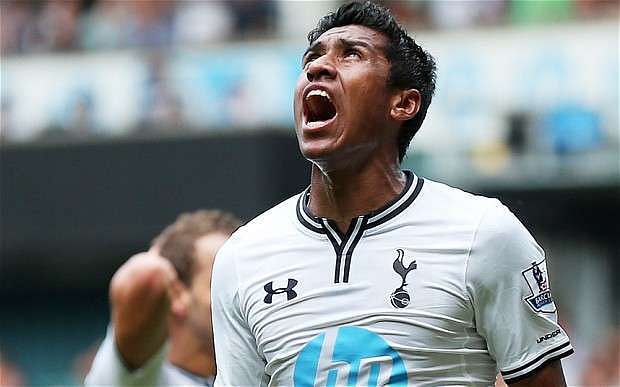 José Paulo Bezerra Maciel Júnior, commonly known as Paulinho, joined Tottenham Hotspurs from the Brazillian side Corinthians on 6 July 2013 for a then club record fee of €19.73 million. The Brazillian midfielder arrived with high expectations having won the Club World Cup, Copa Libertadores and Confederations Cup.
He did not set the world alight initially though but his performances made him Tottenham's first choice number 8. Both Andre-Villas Boas and Tim Sherwood played the midfielder whenever he was available. But their successor, Mauricio Pochettino, did not rate the Brazillian highly.
Paulinho, playing second-fiddle to academy graduates like Ryan Mason, decided to move on to enhance his career. And thus in June 2015, he signed for Chinese club Guangzhou Evergrande, paving the way for many other high profile players moving to China.
#7 Luka Modric – €21 million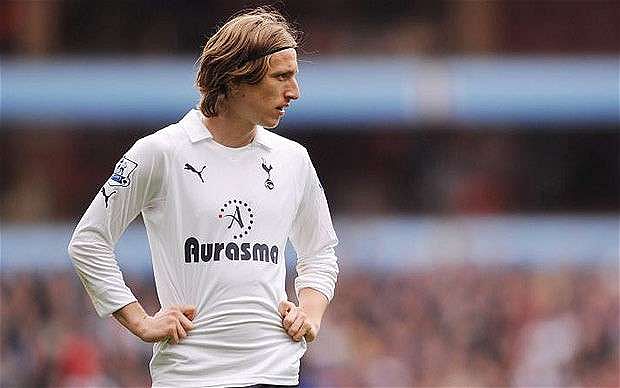 Luka Modric signed for Tottenham on 26 April 2008 for €21 million. The Croatian had earlier been playing for his native club, Dinamo Zagreb. He had been instrumental in the Croatian side's previous three league titles. He had also been chosen as Croatian Player of the Year given his exemplary performances.
Having arrived as a frail and diminutive figure, it took time for Modric to adapt to the physicality of the Premier League. Successive injuries also took a heavy toll on the midfielder but at the end his quality did shine through.
During his 4 years at the North London club, the Croat redefined the Tottenham team along with other players like Gareth Bale and led the club to their first UEFA Champions League qualification. His rising stock although, seemed to attract a lot of interest from other top clubs as well due to which he was then sold to Real Madrid for 30 million Euros.
#6 David Bentley – €22 million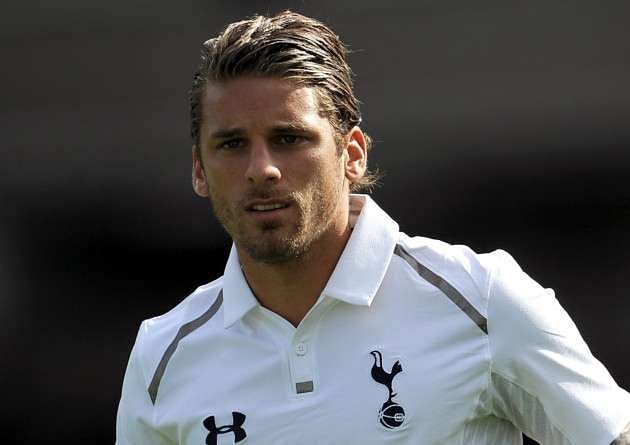 David Bentley moved to Tottenham Hotspurs from Blackburn Rovers in 2008 summer. Bentley, with his 8 goals and 13 assists, was one of the reasons Blackburn had finished seventh in 2007-08 Premier League. His consistent performances also earned him a place in the England squad for the post-season friendlies.
The winger's Tottenham career did not fly very high, though. After two disappointing seasons with the North London club, he was deemed surplus and was then loaned extensively. Bentley then had, mostly unsuccessful, loan spells at Birmingham City, West Ham United, FC Rostov and even his old club Blackburn Rovers.
Finally, after the expiry of his six-year contract, Bentley was released by the club in June 2013. He then retired from the sport citing lack of interest.
#5 Vincent Janssen – €22.10 million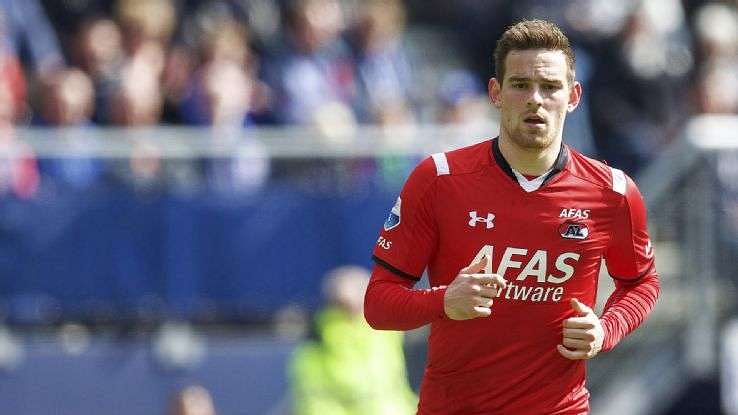 Vincent Janssen signed for Tottenham Hotspurs from AZ Alkmaar in July 2016. The 22-year-old joined the London club coming fresh off an excellent 2015-16 campaign. After not scoring in his first eight matches for the club, he went on to score 20 league goals in the second half of the season.
In the end, the Dutch forward finished as the highest scorer in the Eredivisie with 27 goals in the 2015-16 season. He was also awarded the 2016 Johan Cruyff trophy, an award given to the best under 21 player in the Dutch league.
The young striker, understandably, has garnered a lot of praise from other senior players. Rafael Van der Vaart has predicted Janssen to establish himself as a 'legend'. Not bad. Not bad at all.
#4 Darren Bent – €24.75 million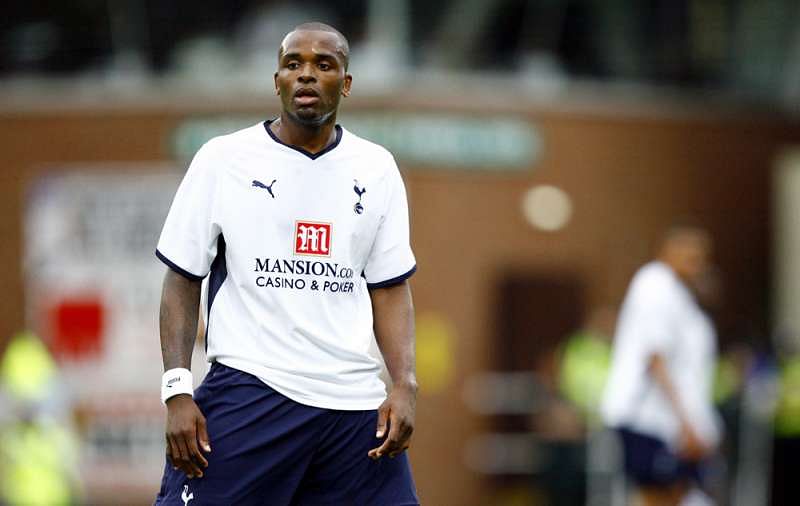 Darren Bent signed for Tottenham for a then club record 24.75 million euros in June 2007. He had earlier plied his trade in Charlton Athletic where he had been the highest scoring Englishman in the Premier League during the 2005-06 season (18 goals). Bent's 13 goals in the 2006-07 season in a team doomed to relegation was a testament to his individual abilities.
The riches spent on him were not immediately repaid, though. He scored 8 goals in his first season at the club. His second season proved to be much more successful with 17 goals in total.
The bond, however, was not destined for long. After the additions of the likes of Defoe and Keane to Spurs' attacking line, Bent found it best to move on. he completed a transfer to Sunderland in July 2009.
#3 Roberto Soldado – €30 million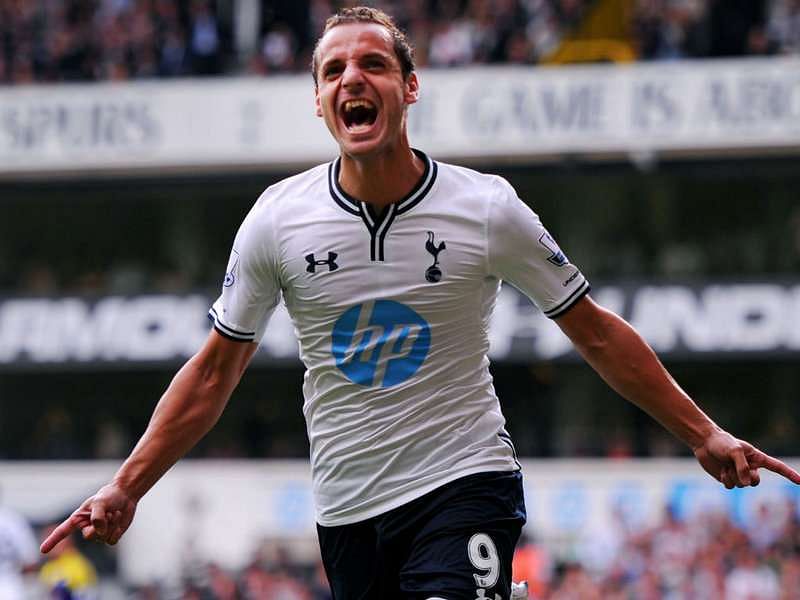 Roberto Soldado signed for Tottenham in the 2013 summer window for a club record €30 million. Coming off a splendid season with Valencia where he had scored 30 goals in the 2012-13 season, the Spanish striker was very much a hot property in the transfer market. He was one of the marquee signings to replace the outgoing Gareth Bale.
The striker's first English season was lukewarm in comparison, though. He found the net 11 times in 36 appearances for the club. The second season proved even more abysmal for the Spaniard. He only scored a single Premier League goal with goals from other competitions taking his tally to 5.
His performances became a constant joke as he only managed to score one goal in the 2014 calendar year. To regain his confidence back and reinvigorate his playing career, he switched back to Spanish pastures, heading to Villareal in August 2015.
#2 Erik Lamela – €30 million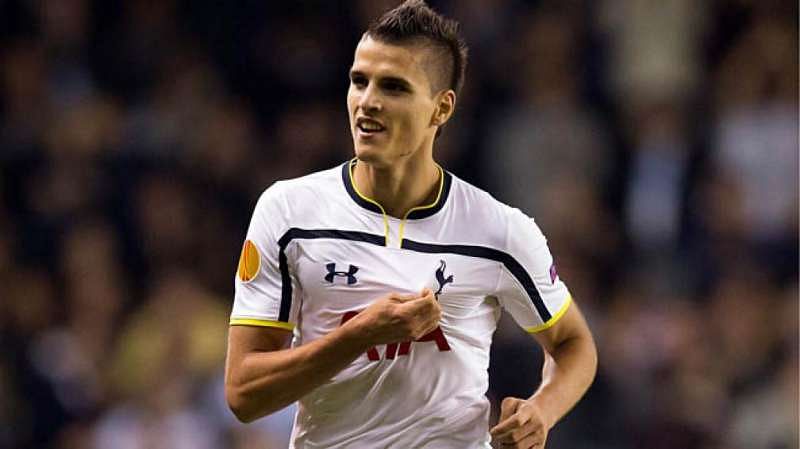 Erik Lamela signed for Spurs in the 2013 summer window from Roma for a club-record €30 million. The Argentine showed great promise then as a 21-year old, having scored 15 goals for Roma in 2012-13 season, a very good figure for a winger or an attacking midfielder.
The Argentine's first season was plagued by injuries and form issues. As a result, he could only garner 1 goal in 9 appearances for the club. The weight of the price tag and the failure of other big money signings did not make the situation any easier as well.
Finally, it took his compatriot Mauricio Pochettino to fully understand the qualities of the ex-Roma winger. Employed a little deeper in the midfield rather than an outward attacking midfielder, Lamela began to shine again and has now fully integrated with the North London club.
And still 24 years of age, one can expect the Argentine to achieve great things at the club.
#1 Heung-Min Son– €30 million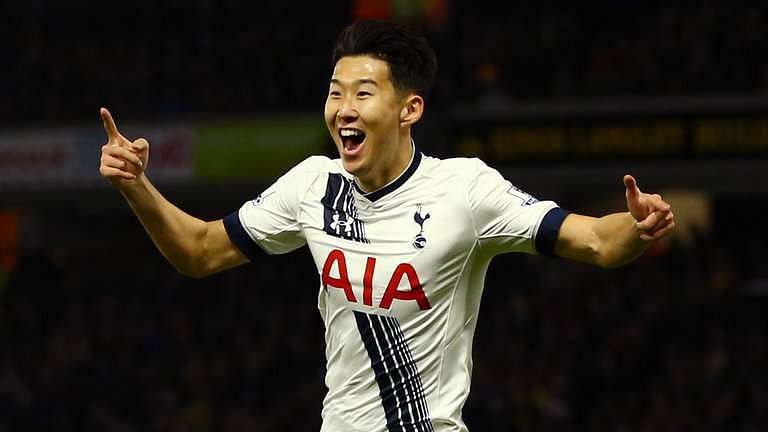 Heung-Min Son signed for Tottenham in a deal worth club record €30 million from Bayer Leverkusen. This transfer made him the most expensive Asian player in football history in 2015, a record he still holds.
The South Korean international had set the world alight in his former club, Bayer Leverkusen as a blistering fast winger with an uncanny ability to knock in goals. In fact, he had scored 17 goals for Leverkusen in his last season there.
The winger found life a little tough in his first season in the English Premier League, with his impact fairly average in this Tottenham side. But these are some things one generally expects to happen to a foreign player. Even the manager has not played him as a starter in most of the games, using him as an impact sub in many high-profile clashes.
And whether this transfer turns out to be a Lamela or a Soldado, does seem to be the question in North London (in the 'white' areas, at least).