The rapid commercialisation of the game, especially in the last two decades or so, has ensured that football is no longer the same as it once was. Long gone are the days when one-club players used to be the norm rather than the exception.
The likes of Rogerio Ceni (Sau Paulo), Paulo Maldini (AC Milan), Ryan Giggs (Manchester United), Francesco Totti (AS Roma) and Jimmy Carragher (Liverpool) are but throwbacks to a bygone era.
Today, Igor Akinfeev (CSKA Moscow), Lionel Messi (Barcelona), Sergio Busquets (Barcelona) and Thomas Muller (Bayern Munich) are members of a dying breed who have shown unwavering loyalty to their clubs even when they knew that moving out could have meant better prospects for them.
Ten players who have played for the most clubs
The concept of 'journeyman footballer' is actually not a new one, but the term has especially gained prominence in recent times when player salaries and transfer fees have gone through the roof, thanks to rich owners with very deep pockets.
Players seldom think twice about jumping ship when a 'better' offer comes along. But it is not always players who are to be blamed. The lure of money, read 'gargantuan transfer fee' can make the heads of even the biggest football clubs turn.
On that note, let us have a look at the ten players, retired or active, who have played for the most clubs than anybody else.
#10 Craig Bellamy (9 clubs)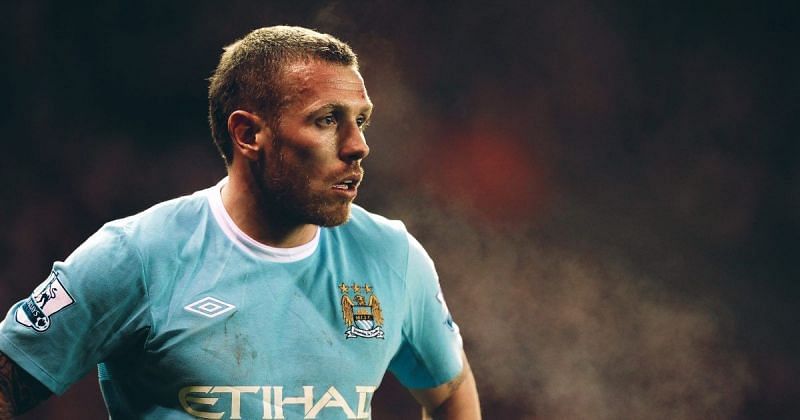 Craig Bellamy started his professional career with Norwich City in the Championship (the second tier of English football) where he spent four years before making his Premier League debut for Coventry City in 2000-01.
The Welsh striker then followed up with another four-year stint, this time at Newcastle United, where he scored 43 times in 128 appearances, which is both the longest he has stayed at and most he has scored at any single club.
Subsequent spells in the English top tier saw the centre-forward, who also had a stint with Celtic, turn out for five more teams - Blackburn Rovers, Liverpool, West Ham United, Manchester City and Coventry City. The first of two Premier League goals for Coventry City made Bellamy the first player to score for seven different teams in the competition.
If not for his persistent injuries and proclivity to change clubs regularly, Bellamy could have been a more 'devastating' player as described by Gianfranco Zola who managed the Welshman at West Ham United:
"Injuries have been the downside of his career, otherwise he would have playing for top teams with more consistency. The fragility he has got in the muscles has stopped him from being a higher player. But he is a devastating player."
---
#9 Juninho Paulista (9 clubs)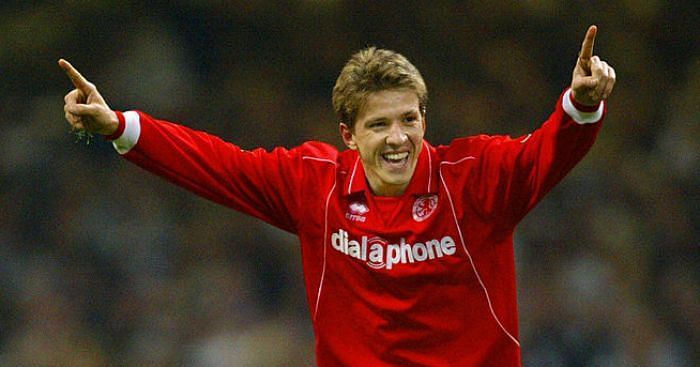 Osvaldo Giraldo Junior, better known as Juninho Paulista or simply as Juninho, turned out for nine different clubs in five different countries, making his name at the most nondescript of places.
The 2002 FIFA World Cup winner with Brazil played the most at English club Middlesbrough, netting 34 times in 152 games at the Teeside, and earning the moniker of Little Fella because of his diminutive stature.
Juninho, renowned for his ball control and acceleration, was pursued by many top clubs in Europe but surprised many, even the Boro faithful, when he chose to join newly-promoted Middlesbrough in 1995. The player almost single-handedly popularised the English Premier League in Brazil as one of the best football leagues in Europe.
"People in Brazil didn't really know the Premier League but, when I arrived, I could feel the size of the championship. I told all the guys back here it was the best league in Europe. Over time this started to consolidate and the Premier League started to open the market. Interest here began to increase with television partnerships. I think that I opened the door," Juninho said in a later interview.
The attacking midfielder, who played for five different clubs in Brazil, also turned out for Atletico Madrid, Celtic and Australian A-league club Sydney FC. In his last professional outing, Juninho scored as the player/president of Ituano to save the Brazilian club from relegation on the last day of the 2009-10 season.
---
#8 Peter Crouch (10 clubs)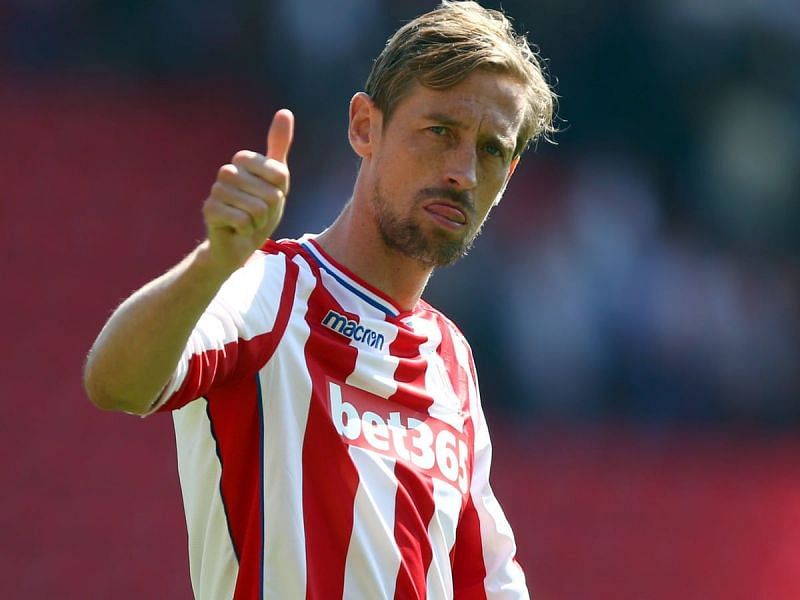 Peter Crouch, unlike his name, stood tall among the big boys of English football, turning out for as many as ten different clubs before retiring last season at the age of 38.
The lanky striker signed his first professional contract with Tottenham Hotspur but did not play a single game for Spurs. Following two loan spells, Crouch joined Queens Park Rangers in the Championship.
After a stint with Portsmouth, the Englishman made his Premier League debut for Aston Villa in 2001, staying at the club for three seasons before moving to Liverpool after another stint in the Championship with Norwich City.
Crouch then turned out for Spurs before enjoying his longest stint at any club with Stoke City where he played for seven consecutive seasons, the last of them in the Championship, and scored 62 goals in 262 games. He then played six games for Burnley in the 2019-20 Premier League before calling time on his professional career.
The much-travelled striker holds the Premier League record for most headed goals (53) in the competition.
---
#7 Robbie Keane (11 clubs)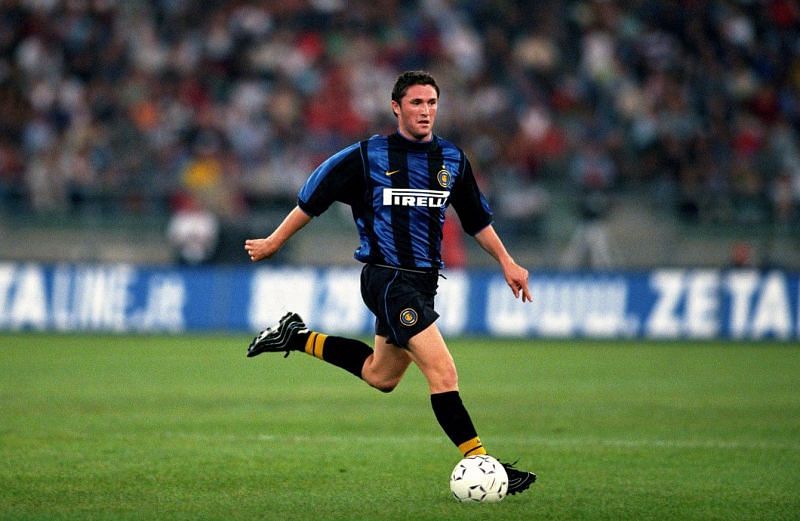 Robbie Keane, one of nine players to have scored for six different clubs in the Premier League, is the 15th highest top-scorer in the competition.
The former Republic of Ireland captain made his professional debut for Wolverhampton Wanderers in 1997-98 in the English First Division before making his Premier League debut with Coventry City two seasons later.
Following a lone spell in Serie A with Inter Milan, Keane returned to the English top-flight in 2001 and turned out for Leeds United, Tottenham Hotspur and Liverpool.
After loan stints with Celtic, West Ham United and Aston Villa, Keane played for LA Galaxy in the Major League Soccer in US before turning out for ISL side ATK in 2017-18.
The Irish player enjoyed his most prolific spell with Spurs for whom he scored 122 goals in 306 appearances in various competitions in nine different seasons.
#6 Nicolas Anelka (11 clubs)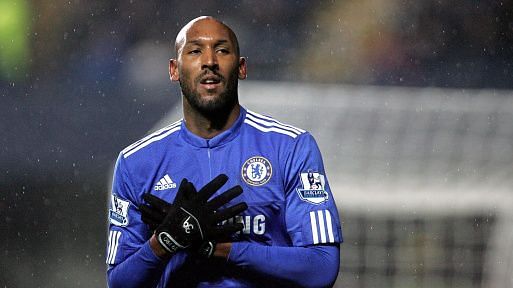 Like Craig Bellamy and Robbie Keane, Nicolas Anelka is one of only nine players in Premier League history to have scored for six different clubs in the competition.
The 2000 European Championship winner with France played for four of the top-six clubs in the Premier League, turning out for Arsenal, Liverpool, Manchester City and Chelsea; Anelka also appeared for Bolton Wanderers and West Ham United in the competition.
The Frenchman made his professional debut with Paris St. Germain and also played for top European clubs like Real Madrid and Juventus but enjoyed his most prolific spell at a club while playing for Chelsea from 2007-08 to 2011-12.
With 19 goals, Anelka was the top-scorer in the 2008-09 Premier League, ahead of a certain Cristiano Ronaldo, as Chelsea finished third in the competition.
In other spells, the much-travelled striker also turned out for Turkish giants Fenerbahce, Shanghai Shenhua in the Chinese Super League and Mumbai City FC in the Indian Super League which turned out to be his final professional outing.
---
#5 Andy Cole (12 clubs)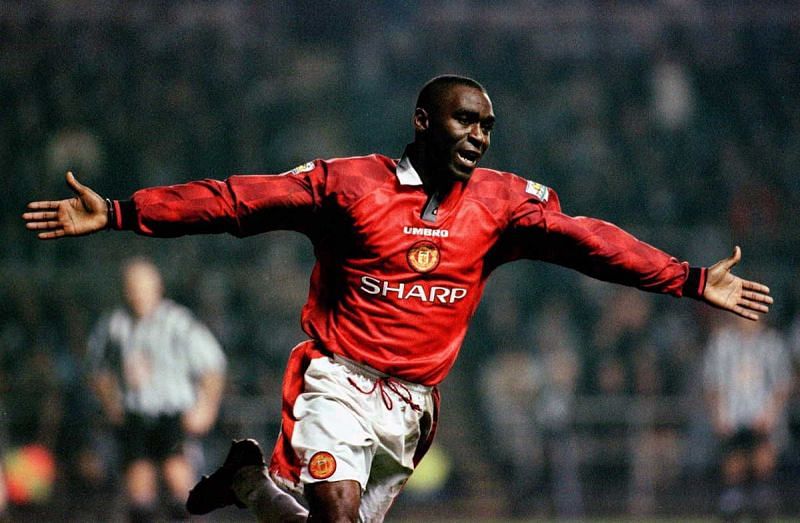 Andy Cole began his professional career with Arsenal in the Old First Division in 1989-90 but turned up only once for the club across three seasons before moving to Fulham in the Third Division and Briston City in the Second Division.
Cole made his Premier League debut with Bristol in 1992-93, which also happened to be the first year of the renamed English First Division. Turning out for Newcastle United in the next edition of the competition, the Englishman scored 34 goals and provided 13 assists.
In the process, Cole became the first player to be the outright leader in goals scored and assists provided in a single season of the Premier League.
His performances for Newcastle caught the attention of Sir Alex Ferguson who brought him to Manchester United in 1994.
In eight glorious seasons at Old Trafford, Cole won five Premier League titles and the continental treble in 1998-99 as he scored 121 goals in 275 appearances in all competitions for the club.
The striker also turned out for Blackburn Rovers, Fulham, Manchester City, Portsmouth and Sunderland in the competition but never got the same success that he enjoyed at Manchester United.
"I was only in the Premier League a year and a half, so when I joined Manchester United it was surreal because I didn't think anything could happen so quickly for me. So walking in the dressing room with that calibre of players I was very, very nervous," Cole later reminisced in a later interview.
Cole also played for Championship sides Birmingham City, Burnley and Nottingham Forest before announcing his retirement in 2009.
---
#4 Christian Vieri (12 clubs)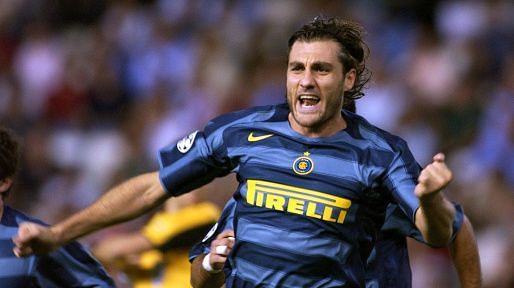 Chrisitan Vieri is one of the most decorated strikers in Italian football. The centre-forward, who is Italy's joint-highest scorer in the FIFA World Cup, is one of the few players to win the Pichichi (with Atletico Madrid) and Capocanonneiri (with Inter Milan) awards for top-scoring in La Liga and Serie A respectively.
The much-travelled player played for as many as 12 different clubs, seven of them in Serie A (the most in the division after Alberto Gilardino and Luca Toni - 8 apiece), during his illustrious career but enjoyed his most prolific spell with Inter Milan.
Vieri, who is a two-time Serie A winner with Juventus, scored 123 goals in 190 appearances in all competitions for Inter in a successful six-season stint in the blue and black half of Milan.
After winning his only Capocannoniere award in 2002-03 when he scored 24 goals in just 23 games, Vieri was never the same player again after suffering an injury against Valencia in the Champions League quarterfinal that season.
Outside his country, the Italian player appeared for Atletico Madrid and AS Monaco. The player announced his retirement after playing only nine times for Atalanta in the 2008-09 Serie A season.
#3 Marcus Bent (14 clubs)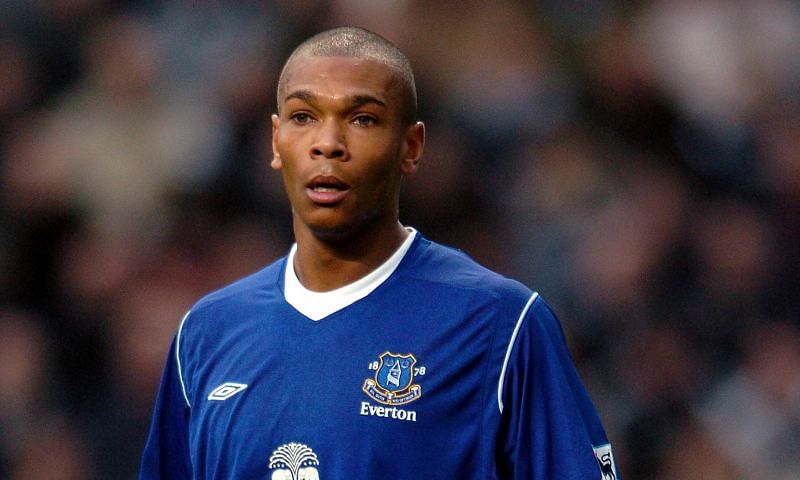 Marcus Bent scored for 100 goals in 573 competitive games for as many as 14 different clubs.
The striker, who made his professional debut for Brentford in the Second Division in 1994-95, made his bow in the Premier League with Crystal Palace two seasons later, before going on to turn out for six more clubs in the competition.
In his only season with Wigan in 2007-08, the striker's seven league goals consisted of a hat-trick in the Premier League against Blackburn in what marked the first instance of a player from both sides scoring a hat-trick in the same game.
Curiously enough, Bent's three-season stay at his first club turned out to be the longest stint at any of the 13 different clubs in England and one in Indonesia that he played for.
The then 39-year-old Bent decided to come out of retirement and turn out for non-league side Wick in 2017 but did not appear in single game for them before being declared bankrupt two years later in a remarkable fall from grace.
#2 Rivaldo (15 clubs)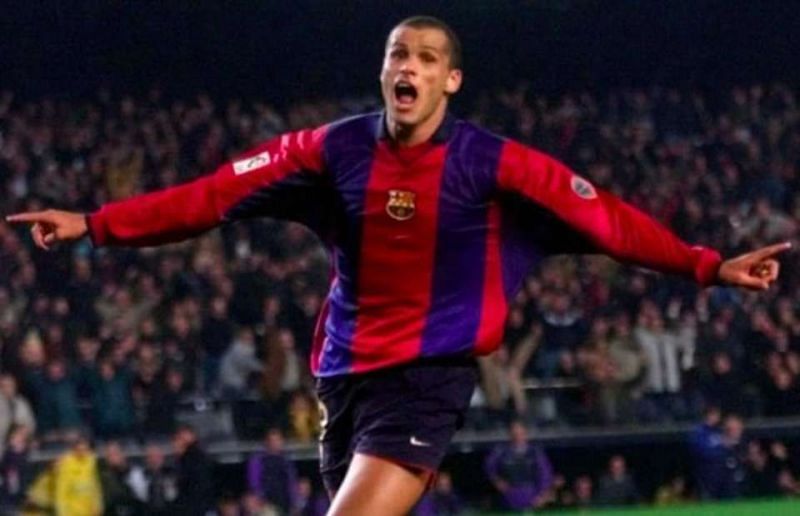 Rivaldo is widely known as one of the best players of his generation. Known for his versatility in the attacking-third, the Brazilian could play in a bevvy of forward positions like attacking midfielder, second striker, wide midfielder or even as a winger.
The 2002 FIFA World Cup winner played for as many as 15 different clubs in six countries across four continents but enjoyed his most prolific stint during a five-year stay at Barcelona.
Rivaldo scored 130 goals in 235 games for the Camp Nou side, winning two back-to-back La Liga titles en route to winning the prestigious Ballon d'or award in 1999.
The Brazilian later played club football in Italy, Greece, Turkey, Uzbekistan and Angola before last playing for Brazilian Serie B side Mogi Mirim in 2015 at the ripe old age of 42.
#1 John Burridge (29 clubs)
With appearances for as many as 29 different clubs, John Burridge has played for more clubs than any other player in recorded football history.
The 69-year-old goalkeeper holds the record of appearing for the most number of different clubs (18) in the history of the English Football League (the erstwhile English top tier before the introduction of the Premier League).
Burridge, who played over 100 games for Blackpool and Sheffield United, recently talked about his unique experience of appearing for many clubs.
"I enjoyed myself better than anywhere of any club I've ever been," he continues. "I've had a few clubs. When I was at Palace, I was 26-years-old, prime of my life and I was the elder statesman. We had such a young team."
Considering that the second and third player in this list cumulatively played for as many clubs as Burridge alone did, the Englishman's record is unlikely to be emulated, leave alone surpassed, any time soon.