Gianluigi Buffon – 88 (Parma)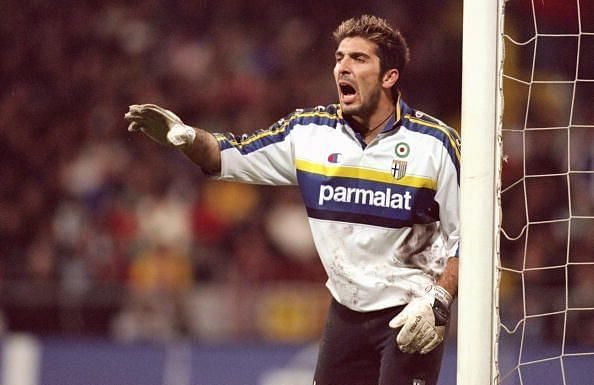 Buffon was already believed to be one of the best in the business during the late 90s courtesy of his performances for Parma. He played a crucial role in the side winning the Coppa Italia and the UEFA Cup in 1999. However, Buffon courted controversy at the beginning of the 2000-01 season when he decided to swap his jersey number from 1 to 88.
Goalkeepers are believed to be a weird breed of footballers by many but picking the number 88 was preposterous even by a goalkeeper's standard. However, that was not all that was weird about his number.
The number 88 is believed to be a Neo-Nazi symbol and Buffon was under immense media scrutiny for wearing the number. Buffon had to even clarify his rationale behind the decision to don the number and was quoted as saying, "I have chosen 88 because it reminds me of four balls and in Italy, we all know what it means to have balls: strength and determination. And this season I will have to have balls to get back my place in the Italy team."
To his credit though, Buffon decided that he would no longer wear the number and decided to change his number to 77!