100 bizarre football stories – Part 10
3.71K //
Timeless
10. Maradona on target – with a gun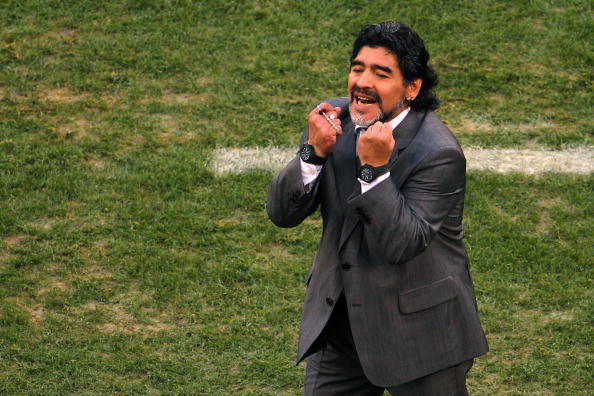 Football legend Diego Maradona did what many celebrities, relentlessly pursued by journalist and the paparazzi, may have wanted to do but didn't dare – he hit back. But Maradona did it with an air rifle. In the 1994 incident outside Maradona's Buenos Aires home, four people were injured. TV footage showed Maradona, who was found guilty of assault with a weapon, crouched behind a car with two other men, firing an air gun at reporters.
9. Match led to war and 6,000 deaths
Stones thrown at the hotel windows of the El Salvador national team sparked a war that left 6,000 dead, over 15,000 injured and thousands homeless. The stoning plan by Honduran fans to disturb El Salvador team's sleep before a 1969 fixture spiraled out of control. The El Salvador lost 1-0 and a woman fan shot herself in despair. When the teams met later in San Salvador, several Hondurans were killed in revenge for Amelia Bolanios' death. The ensuing 100-hours' war between the two countries brought horror to thousands.
8. Marseille's tarnished crown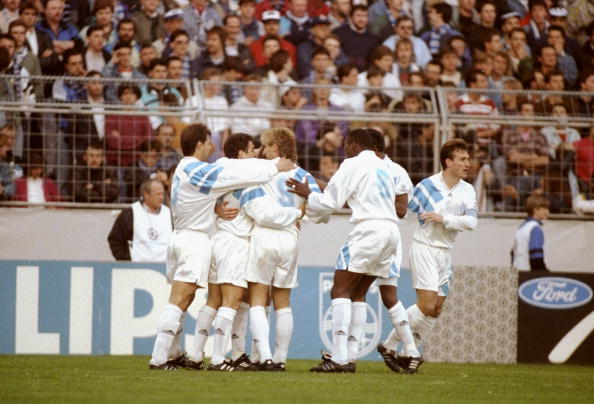 The euphoria of winning the European Champions' League masked the sham behind Marseille's 1993 triumph. Crowned France's first European champions with a shock win over AC Milan, it soon emerged Marseille had no right to be in the final. It was discovered their president had bribed the French club Valenciennes into throwing a league game that allowed Marseille to win the French league – giving them more time to concentrate on the upcoming European final. Marseille were later stripped of their title and barred from defending their European crown as a result.
7. Sizzling price for a player
It is not known if Romanian league player Marius Ciaora had promised to 'skin' attacking forwards but the price of the transfer from UT Arad to Regal Hornia in 2006, was 15 kilos of pork sausages. However, the move was not a happy one as it lasted only a day. Fed up with sausage-related ribbing from his new teammates, he quit to work on farm in Spain, saying he was hugely insulted. It left Regal Hornia demanding back their fee – a day's worth of team dinners – from UT Arad.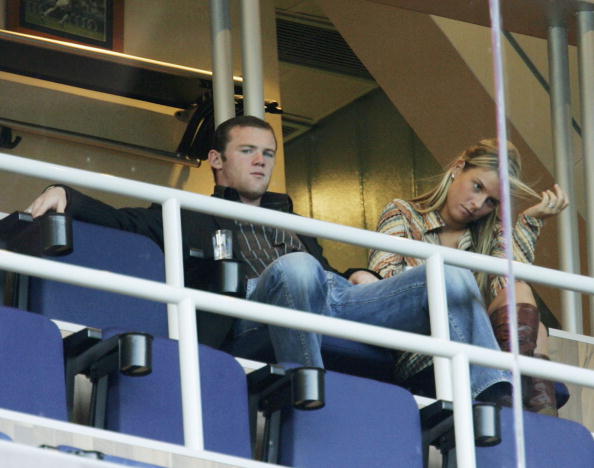 Sex with a grandmother almost three times his age cost England star Wayne Rooney at least £25,000. Despite having a beautiful and highly photogenic fiancée, Rooney made regular visits to a Liverpool brothel while still in his teens. When his sex antics were uncovered by British tabloid newspapers in 2004, his devastated teenage partner Coleen Mcloughlin is reported to have tossed her diamond and platinum engagement ring worth £25,000 into dense wood. Among the lurid revelations, was paying for sex with a 48-year old granny called 'Auld Slapper'.
5. It's murder for frightened ref
A referee who thought he was under threat after awarding a yellow card, ended up shooting a man and injuring two others. In an incident during a match in 2004, coach Michael Sizani and players of the Marseille side playing the Mighty Elevens in the Eastern Cape district of South Africa advanced protest, but ref Ncedisile Zakhe pulled a pistol and killed Sizani. Opposition coach Mbuzeli Ziqula and Mighty Eleven player Zandisile George were hit in the hands by the same bullet. The ref then fled the scene but was eventually caught and subsequently spent four years behind bars for culpable homicide and other offences.
4. Mourinho in the Doghouse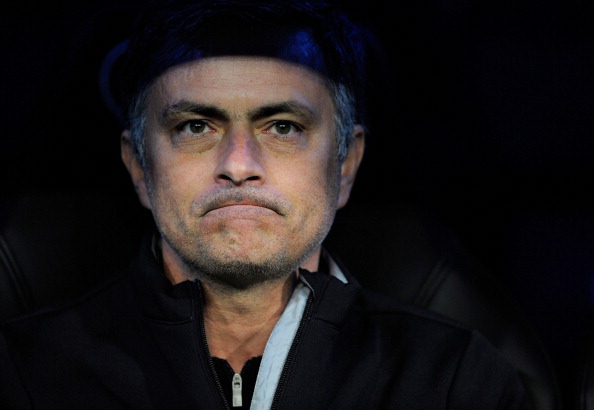 Jose Mourinho hurriedly left an awards' ceremony to save his dog from arrest. When manager of Chelsea in 2007, he responded to a panic call from his wife because police had raided their home, looking for a Yorkshire terrier allegedly in violation of Britain's strict quarantine laws. His wife, Tami had refused to let police take the animal into quarantine before Mourinho arrived to argue with the officers himself. It led to a volatile Portuguese being arrested for obstruction, although no charges were filed. In the meantime, the fugitive bitch, Leya, had disappeared but was later found with relatives in Portugal.
3. Fowler's Honesty policy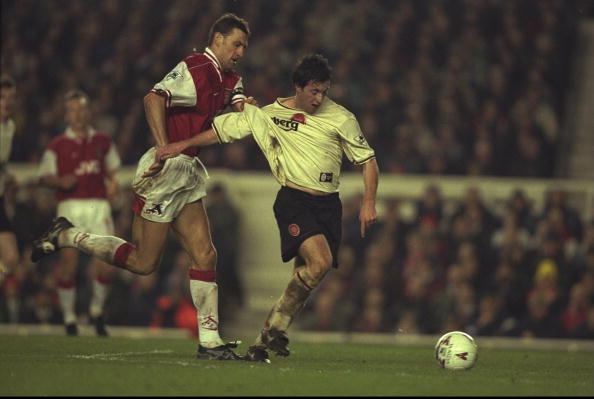 One of England's most prolific strikers of the 1990s argued against a penalty in his favour. As Robbie Fowler went for goal, the Liverpool player tripped as he rounded Arsenal goalkeeper David Seamen. The referee pointed to the penalty spot despite there being no contact by the keeper. Fowler, a player with a bad-boy image, argued that it wasn't a penalty but the referee was adamant. Fowler was Liverpool's principal penalty taker and offered only a soft shot, which Seaman saved. But the fates were determined, Liverpool were to win as Jason McAteer scored with the rebound. The 1997 game ended 2-1.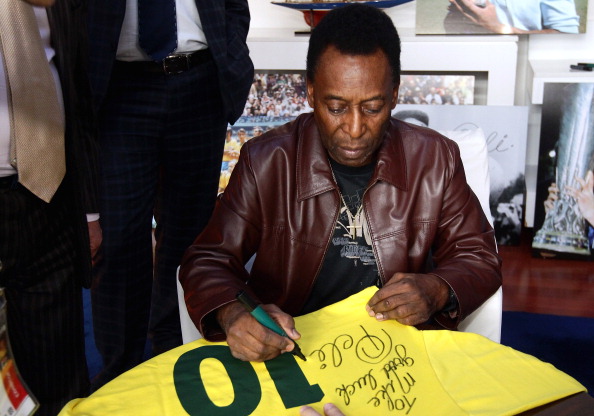 Pele was so worried by a dip in form that he asked a friend to track down a fan to whom he had given a 'lucky' shirt. A shirt was returned, along with striker's form, but it was later revealed that the search had been futile and Pele had been given another shirt he had previously worn.
1. Ref's red card – For himself
Referee Andy Wain is a man who stuck to the letter of the football law, so much so that when he lost his temper while officiating, he sent himself off. After awarding a goal to Royal Mall AYL in English Sunday league match, the opposition goalkeeper protested. Wain reacted by throwing down his whistle, pulling his shirt out and eyeballing the player and then, as incredulous spectators and players looked on, he sent himself off. Without the official, who admitted off-field personal problems, the game had to be abandoned. Wain said later: "If a player did that, I would send him off – so I just had to go."
Read some of the other stories from the series here:
100 bizarre football stories – Part 8
For more click here