Footballers are usually adept at playing in a single position and are comfortable if clear roles are defined to them. However, there are some players who are capable of adapting and playing in different positions if the situation so demands.
These players are the manager's favourites and often put in a quality shift no matter where they are played on the pitch. There are some big names and world-class stars on this list while there are also some lesser-known players who have shown their versatility and quality with their good performances this season.
Without further ado, let us take a look at the 10 most versatile players in football right now:
---
#11 Nacho Monreal (Arsenal)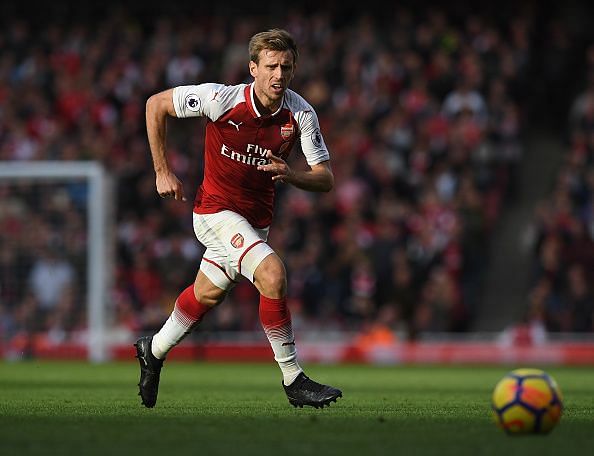 Arsenal have not had the best of seasons so far, but Nacho Monreal has been reasonably consistent with his performances for the Gunners. Capable of playing as a left-back, left wing-back and a central defender, the Spaniard is one of the most versatile players in the Premier League at the moment.
Mostly playing as part of a 3 man defence, Monreal has made 20 appearances this season although he has been frozen out of the team after Arsenal's thrilling 3-3 draw against Liverpool at The Emirates. One of the longest-serving members of the current Arsenal side, the Spaniard will be determined to reclaim his starting position soon.
Known for his stamina, positioning skills and defensive play, Monreal even won the PFA Player of the Month award in October for his good performances as a central defender. Pretty impressive considering the fact that he has played the majority of his career as a full-back.
#10 Kevin Grosskreutz (Darmstadt)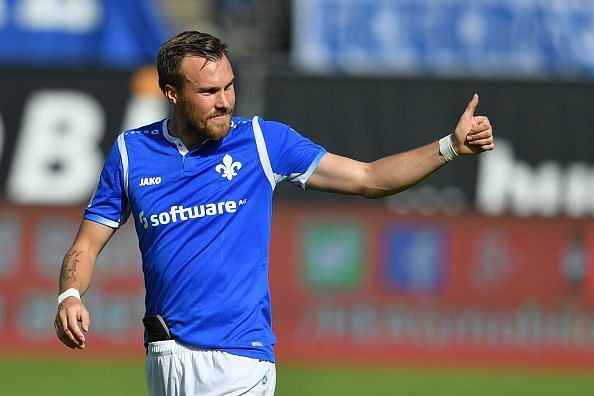 Kevin Grosskreutz is undoubtedly one of the most versatile players in world football at the moment. The German's versatility was first noticed when Jurgen Klopp was forced to play him in a number of different positions due to injuries in the 2012/13 season.
This season alone, the 2014 World Cup winner has played as a right-back, left winger, right winger and left midfielder for Bundesliga second division side Darmstadt. Having made 233 appearances for Borussia Dortmund earlier in his career, form, fitness and attitude concerns soon saw him fall off the radar and languish in the so-called 'smaller' clubs.
The versatile German was once considered to be the future of Borussia Dortmund but with the 29-year-old currently at Darmstadt, time is running out for Grosskreutz to fulfil his immense potential and rediscover the form which made him an integral part of Jurgen Klopp's impressive Dortmund side.
This hilarious video from Bundesliga's official YouTube account shows how versatile Grosskreutz actually is.
#9 Julian Draxler (Paris Saint-Germain)
After the arrival of Neymar and Mbappe, Julian Draxler has struggled to nail down a regular starting spot at Paris Saint-Germain. Usually deployed as a winger, Draxler has been forced to play centrally due to PSG's star-studded squad.
In the 2017/18 season alone, the 24-year-old German star has played as a right winger, right forward, attacking midfielder and a central midfielder. Undoubtedly one of the most talented players in the world right now, Draxler has shown that he is adaptable and capable of putting in a quality shift no matter where he plays.
Probably most at home as an attacking midfielder, Draxler has shown impressive versatility to play in a variety of positions and that is probably a reason why he is one of the most sought-after players in the transfer window.
#8 Michail Antonio (West Ham United)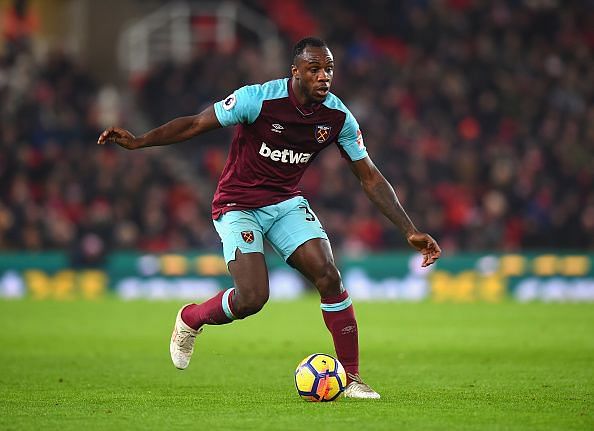 Michail Antonio has played so many positions for The Hammers that it is no longer clear which his preferred position his. Originally starting off as a right-back in the 2016/17 season, the England international soon started playing as a forward and grabbed some extremely important goals.
This season alone, the 27-year-old star has played as a right winger, attacking midfielder and centre-forward. Currently out with a serious groin injury, Moyes will be hoping that he will have the versatile player back sooner rather than later.
A threat in the air and quick on his feet, Antonio has shown in the last 2 seasons that he is capable of playing in multiple positions with equal ease and he will be hoping to make England's World Cup squad for Russia 2018.
#7 Alex Oxlade-Chamberlain (Liverpool)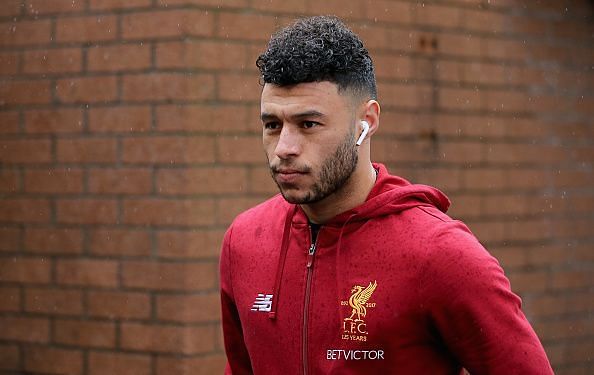 One of the most high profile moves of the summer transfer window, Alex Oxlade- Chamberlain made a move to Liverpool from Arsenal in order to play in his preferred central-midfielder position. Having played as a right wing-back at Arsenal initially this season, Chamberlain started off for Liverpool by playing as a winger.
However, with the sale of Coutinho, a midfield space has opened up at Liverpool, and the 24-year-old star has taken the opportunity with both hands putting in some very impressive performances centrally for the Reds.
In fact, Klopp in a press conference in September even outlined 4 positions where the Ox could play for Liverpool. Speaking to reporters, the German manager said:
"In the system we play at the moment, he can play in four positions. Both No.8s and both wingers. We play in a specific way and we want to use him in these positions."
Chamberlain, with his recent performances, is slowly showing why Liverpool paid the big bucks to secure his services in the summer transfer window.
#6 Cesar Azpilicueta (Chelsea)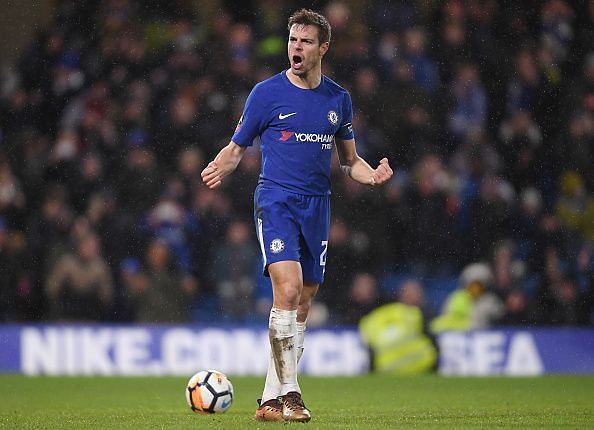 Capable of playing anywhere across the back line for Chelsea, Azpilicueta is one of the most underrated players in world football at the moment. Calm and composed on the ball, the Spaniard this season has formed a telepathic understanding with Alvaro Morata setting up plenty of goals for the Chelsea striker.
Having started his career as a full-back, it is a testament to Azpilicueta's versatility that he is considered one of the best centre-backs in world football today. In fact, Conte in a press conference last year even called him a dream to work with.
"Last season Azpi was one of the most important players for us," the Italian said.
"In this position as a central defender he is one of the best in the world. He is very good with and without the ball. He's a fantastic guy, he's always positive, and during the training sessions he works in a fantastic way. For a coach to have him is a dream."
Having already made 29 appearances this season, Azpilicueta is one of the most complete defenders in world football at the moment.
#5 Eric Dier (Tottenham Hotspur)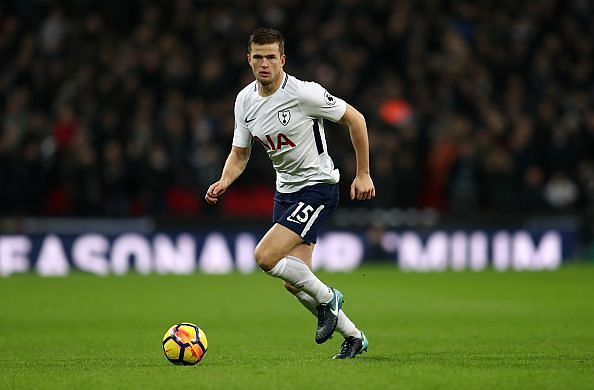 Eric Dier is an extremely popular player among the Tottenham faithful
One of England's most promising youngsters, Eric Dier has seen his game rise to new levels under the astute guidance of Mauricio Pochettino. The 24-year-old is capable of playing as a centre-back, defensive midfielder, and central midfielder and is one of the most trusted players at the club.
In fact, Dier has displayed such impressive versatility that according to stats in WhoScored, the England international has made 10 appearances as a centre-back, 9 appearances as a defensive midfielder and 8 appearances as a central midfielder so far this season.
While his performances might be a bit up and down sometimes, there is no denying his heart and passion and he always ends up doing a reasonable job when called upon.
The 24-year-old is so highly rated that he was even named England's captain for an international friendly against Germany at Wembley. Still only 24, Eric Dier will be hoping to fulfil his potential and truly become a world-class star in the future.
#4 Thomas Muller (Bayern Munich)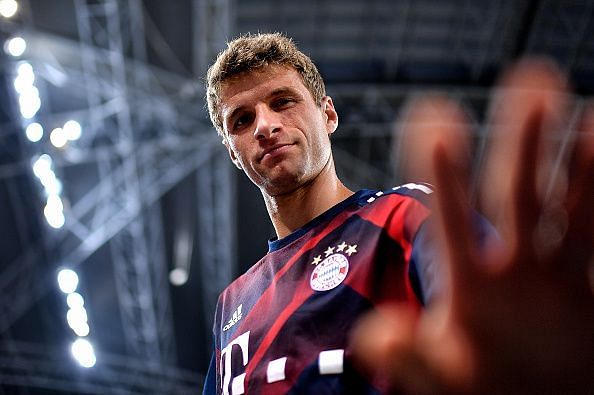 Muller is a player capable of playing in a variety of positions. Coming through the Bayern Munich youth system, the German was initially seen as a midfielder but he is deployed in more attacking positions these days for Bayern Munich.
One of the most intelligent players in the game, Muller this season alone has played as a centre-forward, right-forward, and central attacking midfielder. The German himself has described his role as Raumdeuter, which translates to "interpreter of space".
While his style of play might not look too aesthetically pleasing, there is no doubting the fact that the Bayern Munich superstar is one of the most effective players in the game and his versatility has been put to good use by Joachim Low and Jupp Heynckes this season.
Muller will be looking to replicate his 2010 and 2014 World Cup heroics at Russia 2018.
#3 James Milner (Liverpool)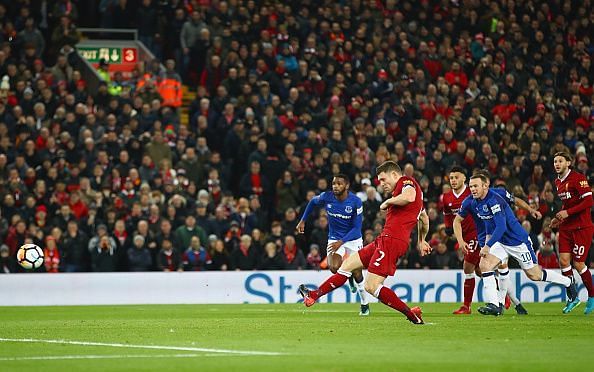 James Milner is the second youngest player to ever play in the Premier League and the former England international has played for a number of top clubs such as Leeds United, Newcastle, Aston Villa, Manchester City and Liverpool.
The versatility of Milner is shown by the fact that he has played in more positions than the clubs he has represented for. Milner started off as a winger, but the Liverpool man has played on both flanks, centre of midfield, at wing-back or at full-back and even as a backup striker.
Having played the entirety of last season as a left-back for Liverpool, this season Milner has played a more conventional central midfield role although he did revert to the left-back position in a pulsating Champions League encounter against Sevilla.
A complete professional, Milner is a dream player to work with for any manager.
#2 Saul Niguez (Atletico Madrid)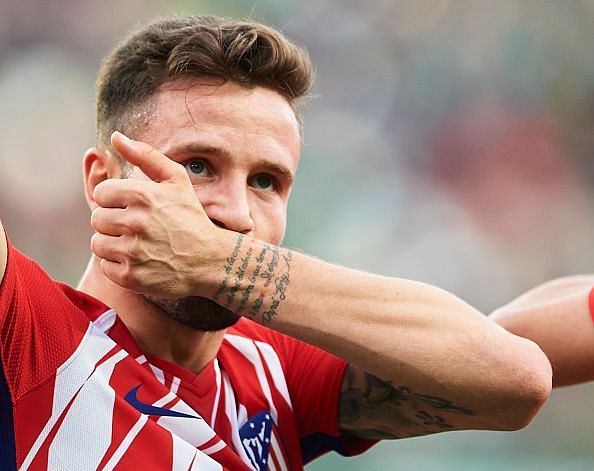 Still only 23-years-old, Saul is already talked about as a potential matchwinner for Spain in Russia 2018. Still not sure of his best position, Saul is capable of playing as a midfielder and on both flanks. He even had an appearance as a full-back this season.
His ability to read the play and intercept passes make him well-suited to a number of defensive roles, while his technical skills, dribbling ability, and stamina has seen Simeone already use the Spaniard in a number of attacking roles.
One of Simeone's most trusted players, Saul is tipped to be among the next generation of world-class superstars. Having made the majority of his appearances from the central midfield role, Saul could soon turn out to be a top-class box-to-box midfielder for both Spain and Atletico Madrid.
Saul has all the ingredients to become a household name in the future.
#1 Sergi Roberto (Barcelona)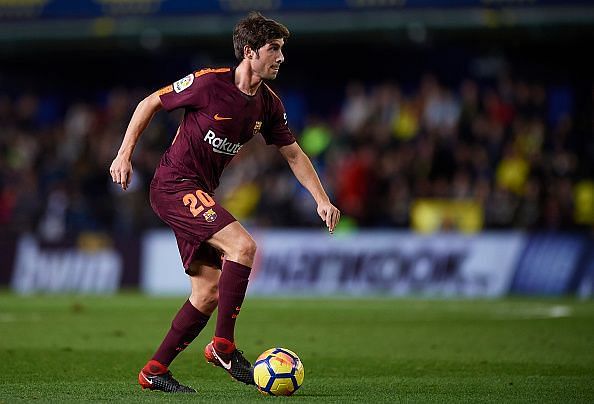 Sergi Roberto has been the one-man solution for all of Valverde's injury problems this season. Capable of playing as a right-back, winger, attacking midfielder and even as a central midfielder, the 25-year-old La Masia graduate has performed a quality job whenever and wherever he has been called upon.
While Roberto might not be the most important player in the team, there is no denying the fact that his versatility has allowed Valverde to rotate his players and give new signing Nelson Semedo time to settle in at the Camp Nou.
Blessed with a powerful physique and good passing ability, Roberto has often been the unsung hero in many important matches popping up with vital interceptions or scoring crucial goals.
With Roberto's contract running out soon, Barcelona will be determined to tie down the talented youngster. The player himself seemed confident of extending his Barcelona journey. Speaking at a press conference in December, Roberto said:
"The negotiations are going well. I've been a Barca person since I was a kid so I think we should be able to reach an agreement without any problems,"
Having a versatile player like Roberto is a valuable asset for any team in the world and Valverde will be hoping that the contract extension is signed as soon as possible.
Note: The players have not been ranked in any particular order