With the World Cup done and dusted, it's time to look closer to home.
The 2018/19 Premier League kicks off on Friday, August 10, a day after the transfer window slams shut - so you should probably start thinking about your fantasy football team.
Every year FPL brings different challenges along with it. Everyone would like to have the likes of Harry Kane, Mo Salah, Romelu Lukaku on their team scoring bag-loads of points, but having a star studded team is often not possible in FPL. To solve this issue every FPL manager should have budget options that provide value for money.
Players around this price generally provide excellent cover to the team and chip in with occasional points which could prove to be highly beneficial in the mini league of the managers in the long run.
So, here are 3 cheap defenders under 4.5m that could potentially provide value for money and have an impact in your FPL squad.
Note: All the prices mentioned in this article are from the official website of FPL
---
#1 Cedric (£4.5m)
When FPL launched their prices, a lot of people were thinking that the Southampton right-back was maybe a little under-priced. If you look at the rest of the Southampton defense, Vestergaard and Bertrand come at £5m, and then the likes of Hoedt and Stephens at £4.5m.
Cedric kept 7 clean sheets last season and provided 3 assists. Southampton play three at the back, which would mean Cedric would be deployed as a right wing back, and could provide greater attacking returns.
Southampton also have a favorable run of opening fixtures in their first five games with games against Burnley, Everton, Leicester, Crystal Palace and Brighton as their first five fixtures.
The Southampton right back recently played in his first World Cup and at the biggest stage of them all, there is no doubt that Cedric would have learnt a lot.
#2 Charlie Daniels (£4.5m)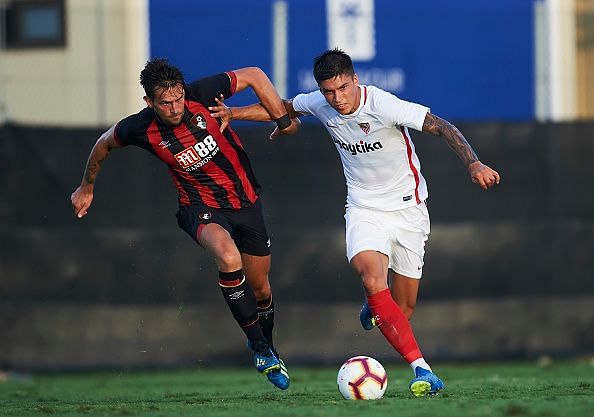 Charlie Daniels has become something of a fan favorite over the past few seasons. Daniels was valued at £5m last season. So, after the drop in price, Daniels would be a viable option for many in the coming season.
Bournemouth's start to the season is very promising with games against Cardiff, West Ham, Everton, Leicester and Burnley coming in their first six fixtures.
Daniels got 94 points last season and kept a total of six clean sheets.
But, the downside is that now he is 31 years of age, which would suggest that he might not be able to play further up the pitch like he used to. Nevertheless, for a price of £4.5m, he surely will get into the team of many FPL managers.
#3 James Tomkins (£4.5m)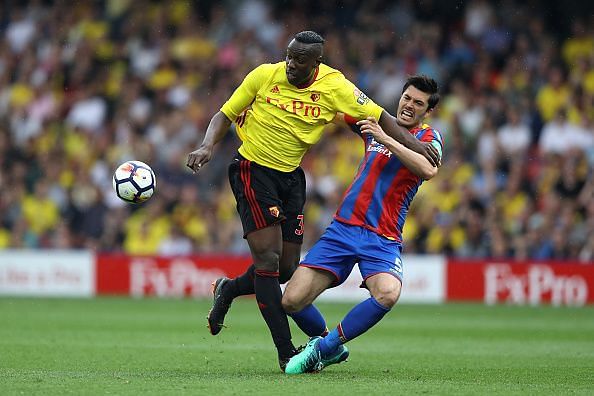 James Tomkins could prove to be a really interesting player to look at. Crystal Palace provide a wide variety of options to choose from in their defense, with options from £4m and above.
Tomkins inpressed many managers last year by getting a total of 99 points and scoring 3 goals in the process. He also kept 9 clean sheets last season which is very impressive, keeping in mind the disastrous start to the Premier League season Crystal Palace had.
On paper, the opening fixtures of Crystal Palace are arguably one of easiest in the league. Matches against Fulham, Liverpool, Watford, Southampton, Huddersfield and Newcastle make up the first six fixtures for the club.
With a price tag of just £4.5m, Tomkins could prove to be an excellent option.