Football has seen many rivalries but not quite one like the one between the two greatest of all time - Lionel Messi & Cristiano Ronaldo. They have been going head to head with each other for the title of best player in the world for several years.
We can argue that these two players have been the face of football around the world for more than a decade now and clearly they have revolutionized the sport.
Normally "best players in the world" come and go, usually peaking for two or three years. But these are not just like any other player as for more than a decade they have displayed amazing performances season after season.
There's no doubt for many fans that Ronaldo and Messi are, at least, two of the most prominent footballers of all time, but there are still doubts as to who is the best.
In the end, it depends upon an individual to decide who is better between the two greatest of all time. Though the difference between them is probably not much, here are 4 possible reasons why Cristiano Ronaldo might be better than his arch-rival Lionel Messi:
#4 Better at International Level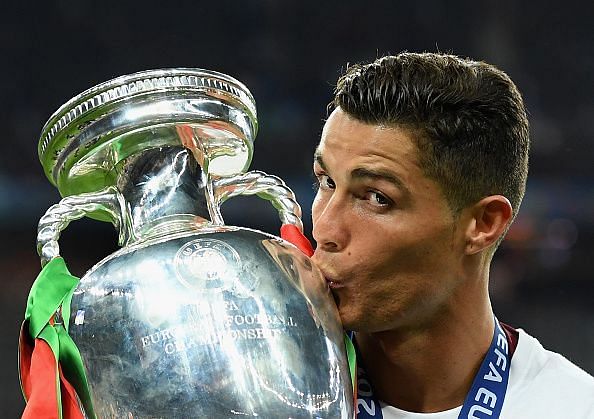 Messi has been unable to lead his national side to international success, losing three finals in the World Cup and Copa America, despite Argentina boasting talents such as Paulo Dybala, Gonzalo Higuain, Angel Di Maria, Carlos Tevez, and Mauro Icardi.
On the other hand, Ronaldo has won a European Championship with Portugal while Messi has only lost finals with Argentina. He won Olympic Gold in 2008 but its a far cry from the major international honors he seeks.
Ronaldo is not only ahead of Messi in terms of silverware but he leads in terms of goals scored too. The Portuguese captain has bagged a total of 85 goals in 154 caps making him the highest active goalscorer and 2nd highest among the all-time goal scorers. While we know that Messi has always struggled for his national side, he has scored 65 goals in 128 caps for the Argentina national team.
#3 Ronaldo's consistent form for many clubs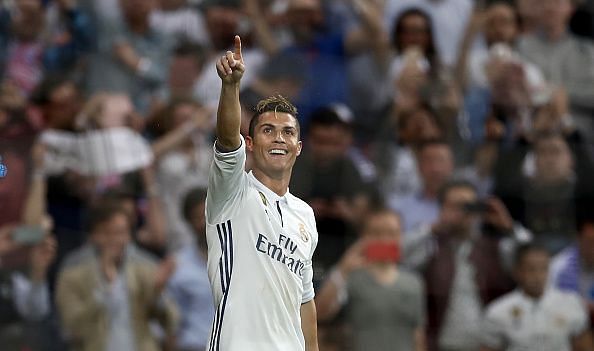 Ronaldo has proven his ability in the Portuguese Primeira Liga, English Premier League, La Liga and will most likely play an essential role in Juventus's quest for European glory.
The Portuguese international left a mark in England before joining Real Madrid. He shone in a league considered to be one of the toughest in the world and arguably was on par with Barca's star Lionel Messi. On the other hand, Messi started his career in Spain and will most likely finish his career with the Blaugrana.
Though he is yet to perform at his best form for the Turin-based squad, Juventus. The fans have still not given up on him as we know Cristiano has always replied his critics with brilliant performances every season.
Ronaldo won his first Ballon d'Or back in 2008 due to his phenomenal performances for the Red Devils in the league as well as in the UEFA Champions League.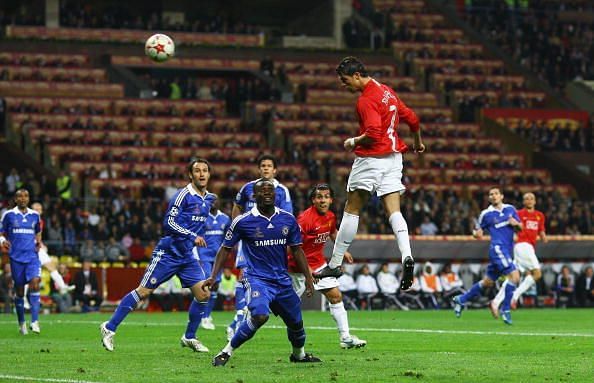 #2 Free kick and Heading ability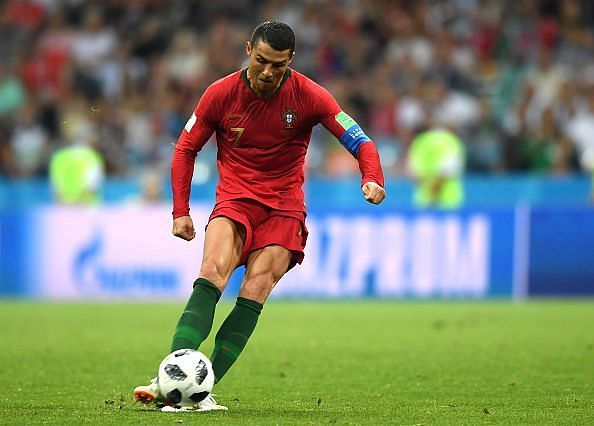 Ronaldo is a beast when it comes to scoring with headers or free kicks we can safely say that not only Messi but there are not many players in the world who can rival him in these abilities.
The former Madrid man is also capable of using both feet to score goals while Messi tends to hesitate when he needs to use his weak foot.
Ronaldo's height makes him aerially superior and able to bully opponents in set-piece opportunities, as he has shown many times against big teams in the UEFA Champions League.
#1 Age is not a problem for Cristiano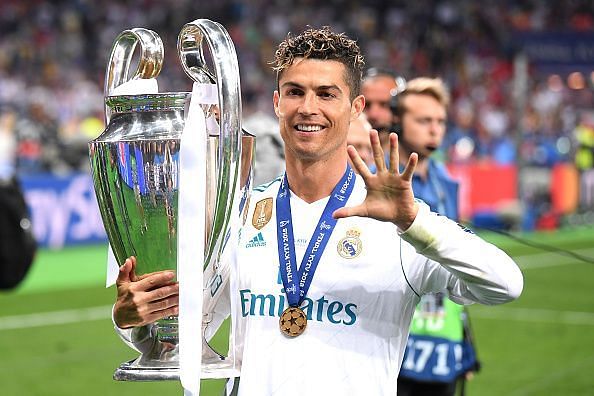 Ronaldo is like wine. He is getting better with age, and we can argue that he is a better player right now than he was five years ago. The same annotations cannot be said of Messi, however, given he's lost the Ballon d'Or to Ronaldo in four of the last five years.
Despite being 33 years old, the Portuguese captain is still one of the fastest players in the world and with his superb ability to finish, he has led the Los Blancos to lift four of the previous five Champions League title.
---
These are the 4 possible reasons why Cristiano Ronaldo is better than Lionel Messi. Let us know your views in the comment section.
Edited by Victor R. Lopez M.