5 Alternative Factors That Show Why Lionel Messi Is Arguably The Greatest Ever Footballer
19.52K //
06 Jun 2018, 12:17 IST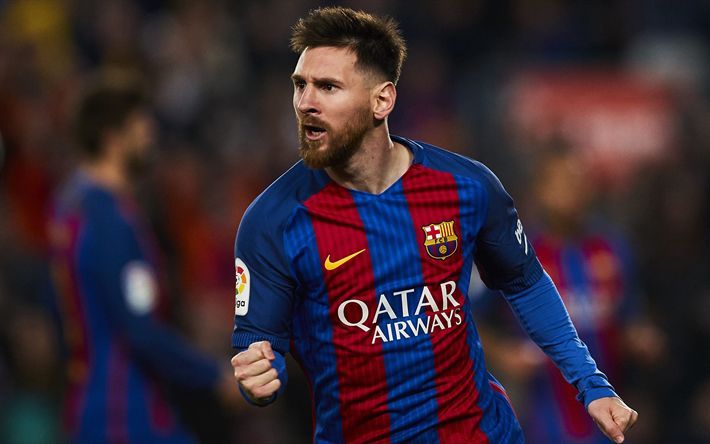 Stats don't lie, but, at the same time, they don't convey the complete story on most occasions. Though the numbers are powerful and have the ability to strengthen any argument, they often tend to conceal some important information. 
In sports, the success of a player is mostly measured by his numbers. But, it's not a fair reflection of his performances. Games evolve, scenarios change, technology improves, and much more happens, making it really tough to just rely on the statistics. 
When it comes to football, one of the most frequently talked about topics is, who is the greatest ever player? Messi is arguably the greatest goalscorer of our generation and the best player of this century. Is he the best ever? 
All the discussions on this topic so far have mostly revolved around statistics (goals, assists, trophies, and awards). To give it a different perspective, we take a look at the five factors other than the statistics to show why Lionel Messi is arguably the greatest ever footballer.
#5 Longevity at the highest level
Lionel Messi made his competitive debut for Barcelona at the age of 17. A gifted footballer, Messi's early days were plagued by injuries. He has torn a muscle in his left leg during a Champions League clash in 2008, which was his seventh injury in the span of two years. 
Football has seen quite a few hugely talented players who faded very early in their career because of injuries. But Messi was a lot different in this aspect. Because of his hard work and commitment to the game, the Argentine international has barely been sidelined since 2008. 
He has completed his 14th top-flight season for Barcelona and looking good to play for many more years. Despite the heavy work load, congested schedule, and high physical demands of the modern football, Messi remained one of the fittest players in world football, even at the age of 30.