5 breakthrough players in the 2012/13 BPL season
2.32K //
01 Jun 2013, 23:06 IST
Since long, the Barclays Premier League has been recognized as one of the best leagues in the world. The reason for this is simply the quality of football at display in the league. The style of play in England is quick and physical, and yet can be aesthetically pleasing too. A player like Mata is as respected as a player like Bale, a man like Carrick and an unsung hero like Snodgrass too receive their share of accolades.
Every season, we find that new stars are born. And while the media has a tendency to overhype raw talent, it is salient to note that very few of the players go on to make a successful career; David Bentley being a case in point.
So here are five breakthrough players of the season, who dazzled all and sundry with their performances. Players who I expect will keep viewers excited for seasons to come.
Eden Hazard (Chelsea)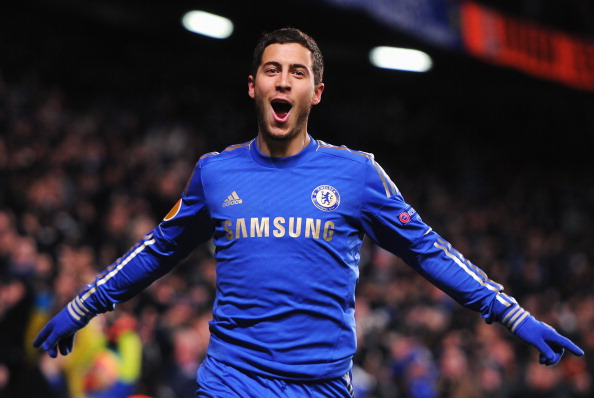 The former Lille youngster came with a huge price-tag and a larger hype. And it has to be said that he has lived up to both, the hype and his price. He took the Premier League by storm and tortured defenses all through the season. He has an exceptional sense of balance, almost Messi-like close control, unrelenting determination and loads of pace. Most importantly, he has the 'X' factor. He has the ability to produce a moment of absolute brilliance which can lift up his team.
Goals: 17
Assists: 11
Moment of the season: The FA cup quarterfinal at Old Trafford against Manchester United, where, other than scoring a stunning curler, he also carried his team to a draw. Tireless against a tiring United defense, Hazard revitalized his team and even did his tracking back duties.
Philippe Coutinho (Liverpool)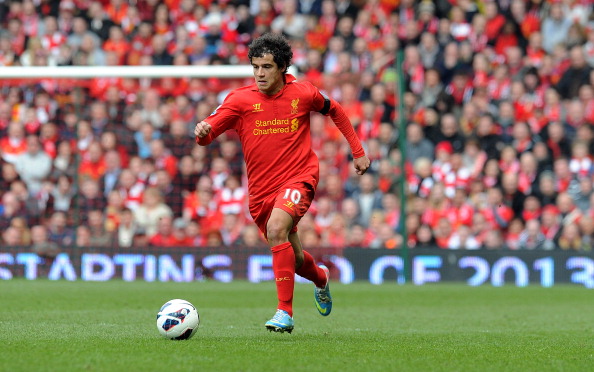 He was an arrival in the winter transfer window and touted for greatness. In the last two decades, Liverpool have had many false dawns about players who could change their status, the most painful being Michael Owen. But this player has looked like a man who could lead the Reds to success again. He is a supremely talented creative midfielder, who can score goals too. He had an instant impact on Liverpool after joining them, and was the chief creative outlet after Suarez's suspension. He has only played 13 games but makes it on the list for his sheer talent and direct impact.
Goals: 3
Assists: 5
Moment of the season: His performance against Newcastle at St. James' Park was breathtaking. He was absolutely perfect in the game. No opposing player could get near him and he was pulling strings like a seasoned pro. The runs were perfectly timed and the balls were perfectly weighed, one of the best performances I have seen.
3. Romelu Lukaku (West Bromwich Albion)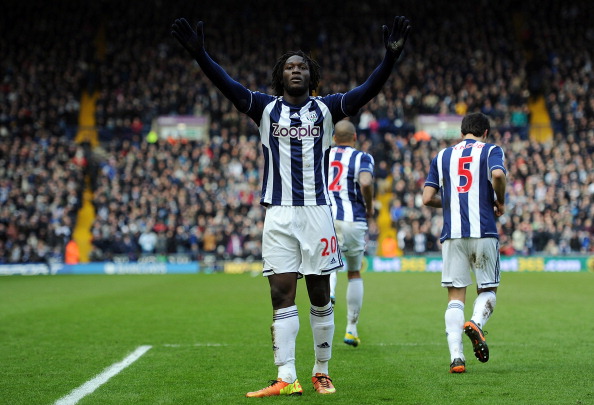 Touted as the 'next Drogba' when he came in, Lukaku was frustrated with being on the bench at Chelsea. Chelsea legend and currently West Brom manager, Steve Clark, called him on loan to WBA, and he has been a revelation since. The Belgian has been a talisman for the Midlands club this season. Used initially as an impact substitute, Lukaku established himself in the first team in the latter half of the season. The former Anderlecht man has it all. He is quick on the ball and makes beautiful runs with and without the ball. He is strong and aerially potent, he has quick feet and a quicker footballing brain to complement them.
Goals: 17
Assists: 4
Moment of the season: Against Liverpool, Lukaku was brought on when the score was 0-0. He made an immediate impact and left Carragher and Agger decimated as he made a 50 yard run to shoot agonizingly wide. He gave Liverpool plenty of problems and was impossible to deal with. After Mcauley got the opener, Lukaku sealed the points with a stinging finish that flew through Reina's hands.