5 clubs who should try and sign Chelsea goalkeeper Petr Cech
4.84K //
23 May 2015, 13:11 IST
Petr Cech is undoubtedly one of the greatest goalkeepers in the history of the Premier League. The Czech international signed for Chelsea when he was a relatively unknown player, but he proved to be an ever present member of the Blues' squad throughout the Abramovich era. Although Cech was a part of the PFA Team of the year for the 2013/14 season, the veteran was benched immediately after the return of Thibaut Courtois from his loan spell at Atletico Madrid.
Jose Mourinho preferred to use the young Courtois in goal for a majority of the games as the Belgian is the future for Chelsea for many years to come. Despite this, Cech has put in top-notch performances whenever he has played and has added pressure on Courtois to keep his game up.
Cech has indicated that he doesn't prefer to play a part-time role at Chelsea next season and at his age he would love to play regularly for a few more years before he calls it a day. It is clear that he is available for a move away from Stamford Bridge, so which clubs should try and snap up the 33-year-old?
1) Manchester United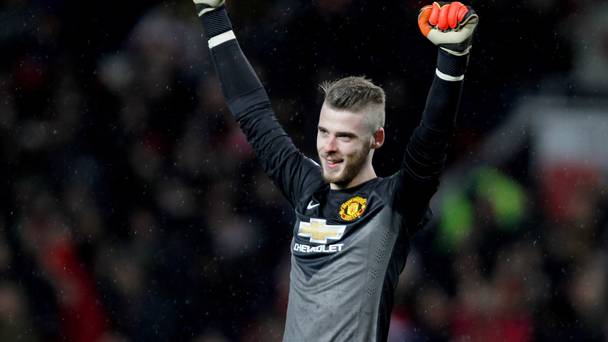 Manchester United are facing a big crisis in holding on to their prized asset – David De Gea. The Spaniard was voted as Manchester United Player of the Year for a second year running and he was also one of the contenders for the PFA Player of the Year award.
The Spaniard was instrumental in salvaging several crucial points for his club early this season when the United were not in the best of form. His incredible season sparked interest from Real Madrid and even though the current season has not yet ended, there has been speculation that the former Atletico Madrid man is very close to completing a move back to Madrid, but this time it will be in the white of Real Madrid.
Under these circumstances, Manchester United will need a top-notch goalkeeper to fill in the void left by De Gea. Petr Cech is already familiar with the league, is a proven goalkeeper and could easily fit into United's squad, provided De Gea leaves. Second choice keeper Victor Valdes has only recently made his first appearance for the first team since his injury last season while at Barcelona and even though he is an experienced goalkeeper, United would be reluctant to rest their hopes on him alone.
The only possible issue stopping this move from materializing is Chelsea's willingness to sell a player to their direct rivals.
Chance of the move happening: 6/10
---
2) Arsenal
Arsenal have tried a number of players in goal after the departure of Jens Lehmann. Goalkeepers are usually players who stay at a club for long periods, but none of Arsenal's keepers in the last 7 years have been able to establish themselves as first choice keepers. During this period, Arsenal have used Manuel Almunia, Lukasz Fabianski, Wojciech Szczesny, Vito Mannone and David Ospina.
Wenger trusted Szczesny for a while, but the Pole's lack of significant improvement over the years finally prompted Wenger to buy David Ospina in a quest to provide some competition to Szczesny. The Polish keeper's dramatic drop in form after a good season in 2013/14 was proving to be costly for Arsenal and in the end his mishaps against Southampton forced Wenger to bench him and use Ospina.
Although Ospina has been good for Arsenal, the Colombian has been prone to the occasional error. The Colombian is good, but he is not good enough for Arsenal if they intend to put up a title challenge next season. Cech is easily an upgrade over Ospina and Szczesny, and if and when Cech moves to Arsenal, then it could be Szczesny who could be shown the exit door.
Chances of the move happening: 7/10
---
3) AS Roma
AS Roma have improved massively under the guidance of Rudi Garcia and are close to finishing in the Champions League spots in back-to-back seasons. But before the current season began, Roma were a club with the ambition of winning the league title and ending the domination of Juventus. Unfortunately, their league campaign stumbled along the way and they now find themselves in second place in the table.
The Italian side have a very good squad, but they are currently reliant on 38-year-old Morgan De Sanctis as their first choice keeper. De Sanctis is clearly showing signs of ageing and he is not able to produce performances that prompted Roma to sign the veteran two years ago. Roma will be looking for a top goalkeeper in the summer as they cannot let the mistakes of De Sanctis cost them nor can they move forward by trusting their inexperienced backup goalkeepers.
A move to the Serie A maybe a step down for someone of Cech's stature, but he can be the first choice at Roma and he might just be the missing piece in their squad that will propel them to a long-awaited Serie A title.
Chances of move happening: 5/10