The Premier League is arguably the most popular and competitive league in the world of club football, and it stands tall in terms of quality and quantity of the matches. Every weekend, fans from all around the world flock in front of their TVs, digital devices, and to the stadiums to watch the exciting and tantalizing matches.
The Premier League also has its perennial top four and top six clubs. However, the league has become more competitive than ever. Every weekend throws a few surprise results to the extent that the term 'upset' is no longer applicable for the Premier League.
When fans talk about title winners, there are some huge names from the bygone past and the present era. Ryan Giggs, Didier Drogba and Thierry Henry are some of the biggest names from the former era to have won the league. The modern era has some sensational players, including Kevin De Bruyne, N'Golo Kante, and Mohamed Salah, who have won the league winners' medal at least once.
5 surprise winners of the Premier League title
While there are always more recognizable names, the Premier League winners also include some names that will surprise the fans. This could be because of their not so prominent stature in world football or since they are forgotten so easily. Without further delay, let's take a closer look at five such footballers:
---
#5 Tim Sherwood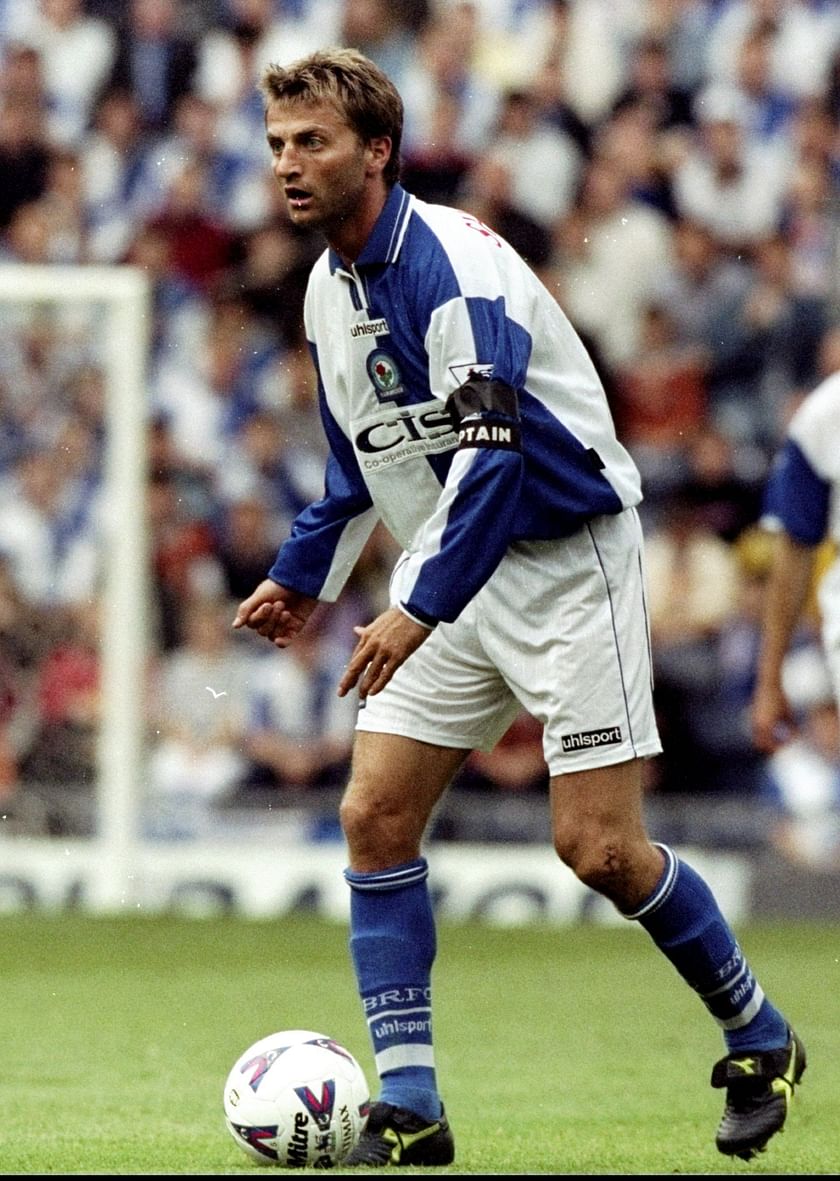 Tim Sherwood may not have found much success in his short tenure as manager, but he was a footballer of prominence in his playing days. Sherwood played a significant role in Blackburn Rovers' Premier League title win in 1994-95.
He was one of Kenny Dalglish's earliest signings at Blackburn Rovers. It wasn't a smooth start for the midfielder, but he soon settled into the team. He even became captain of the side post Blackburn's promotion to the Premier League.
Under Sherwood's captaincy, Blackburn won the Premier League after finishing second in 1993-94. In their title-winning campaign in 1994-95, Sherwood made 38 appearances and chipped in with six goals to make a memorable campaign for him and Blackburn Rovers as a whole.
---
#4 Geremi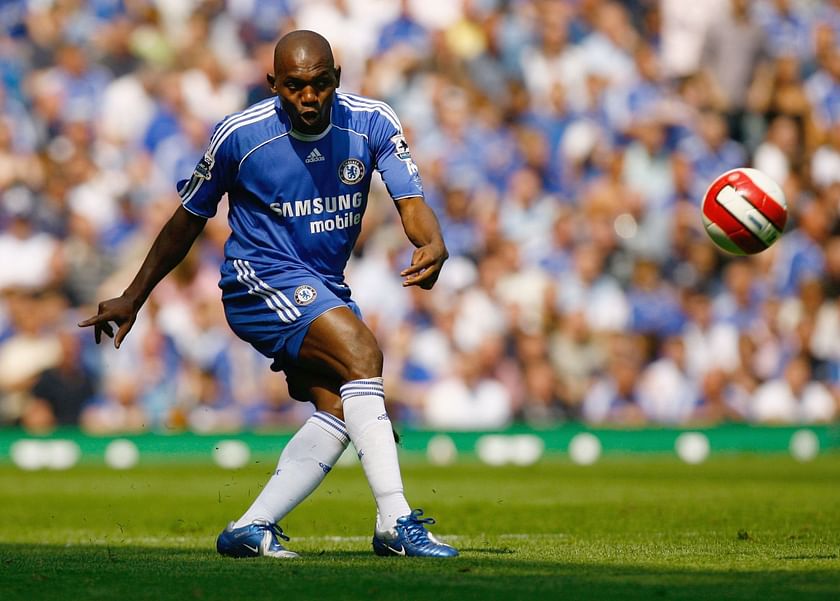 Geremi has a trophy cabinet that many footballers will look at in envy. The Cameroonian international was a highly versatile footballer who could operate in several defensive positions. He won one La Liga and two UEFA Champions League titles while playing for Real Madrid. However, it was for Chelsea where he won not one but two Premier League winners' medals.
An impressive Confederations Cup resulted in Geremi transferring to Chelsea from Real Madrid. He had a decent first season at the London club, where he made 25 league appearances.
The midfielder was shifted to an unnatural right-back position under Jose Mourinho. Mourinho, however, holds Geremi in high regard for his willingness to play for the team and being the perfect team-man.
Geremi's sacrifices were not in vain as Chelsea became champions back-to-back in 2005-06 and 2006-07. He played his part to perfection in those campaigns, but is certainly not remembered as much.
#3 Jordi Cruyff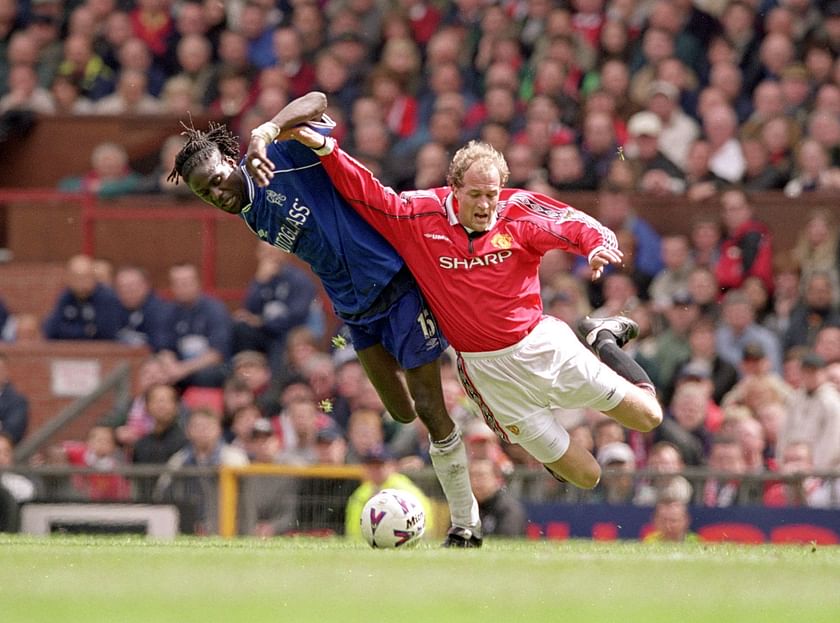 Very few fans can recall today that a Cruyff once played and won the Premier League. It would always have been tough for Jordi Cruyff to be the better footballer when your father is the legendary Johan Cruyff.
Jordi Cruyff was mainly an attacking midfielder who could also maneuver as a second striker. It was at Manchester United where his career progression stagnated due to an injury-ridden four-year spell. However, Jordi could still show his moments of brilliance and managed to grab a Premier League winners' medal.
Jordi Cruyff joined Premier League club Manchester United in the summer of 1996 and was a regular until picking up a significant knee injury in November of that year. The start of a long series of injuries ultimately resulted in the non-fulfillment of the early potential as a footballer.
However, as painful as the 1996-97 Premier League season was for Jordi, Manchester United won the league title that season. Notably, it was the only league winners' medal of his footballing career.
---
#2 Luis Boa Morte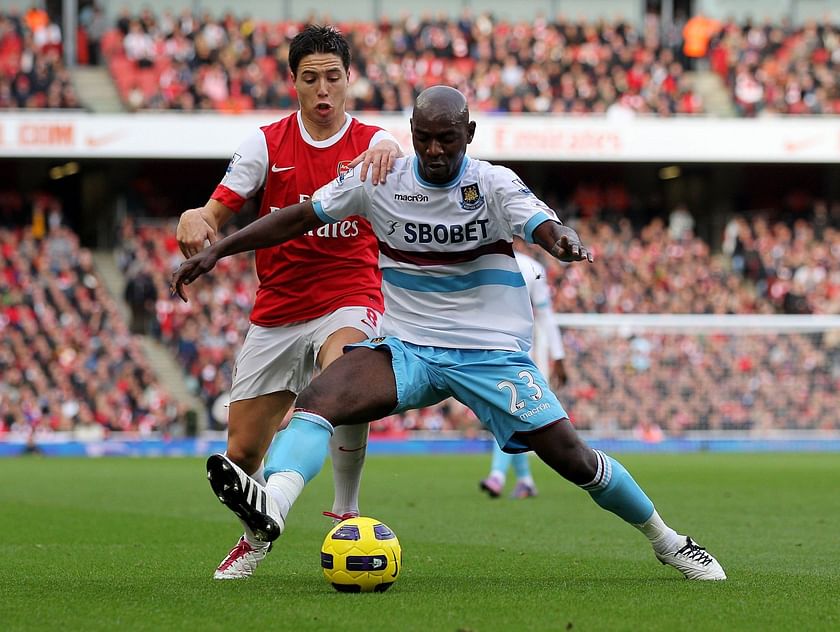 Portuguese footballer Luis Boa Morte spent close to 15 years in the Premier League, playing for many English clubs. Although his most consistent spell came at Fulham, his most considerable success came at Arsenal, winning the Premier League.
Arsenal were Boa Morte's first English club when newly appointed Arsene Wenger signed him. Boa Morte was a great prospect in Portugal back then, and he played well in several positions, including playing on the attack or in the central midfield. In his very first season, Boa Morte was part of the double-winning season for Arsenal.
Despite winning the Premier League in his maiden English season, Boa Morte couldn't move on to the next step with Arsenal. However, he still managed to carve out a decent career in the Premier League.
---
#1 Matthew Upson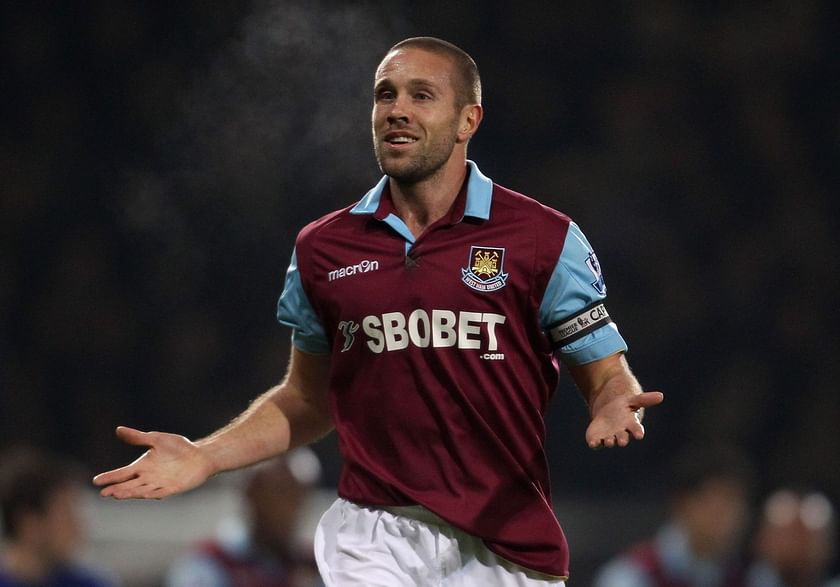 Before the arrival of Luis Boa Morte, a young Englishman had arrived at Arsenal from Luton hoping to make it big in the Premier League. Matthew Upson joined Arsenal in May 1997, but like Boa Morte, he did not fulfill his potential at the club.
When Upson arrived at Arsenal, he found it very hard to break into the first team with Martin Keown and Tony Adams among the ranks. Additionally, he had a terrible misfortune with injury and despite Arsenal winning the Premier League that season, Upson didn't qualify for the title.
But every story needs a happy ending, and Upson made 22 appearances for Arsenal in his final season. 14 of those 22 appearances came in the league as Arsenal were crowned champions in the 2001-02 Premier League season. Upson then went on to play for several English clubs but could never sadly add to his winners' medal tally.