10 of the best headers in recent football
31.92K //
21 Oct 2013, 14:58 IST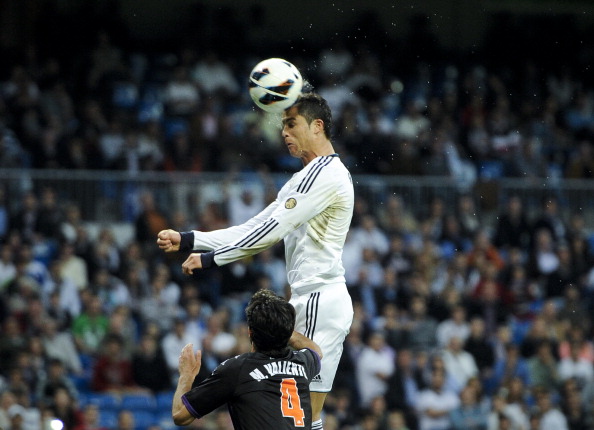 A perfectly timed header is right at the top of the list of beautiful things in football. Fans always assume that every footballer should be great at heading the ball and scoring goals, but sometimes it is not that simple.
For a headed goal, a lot of things have to happen perfectly – a great delivery, a timely jump and perfect contact with the head. Scoring a header is not as easy as it looks, as the players below will demonstrate.
10. Fernando Torres vs Aston Villa, EPL 2012
An odd choice perhaps, and many of you might question why this is a great goal. But the more you look at this goal, the more you realize that it is a very difficult header made to look very simple.
Why is this a great headed goal?
Torres is the only real threat in the box for the four Villa defenders, so the Spaniard is seriously outnumbered. Next, as you can see from the start of the video, Torres is asking for the ball behind the defenders, but the cross is too short to reach him.
So Torres changes his run, runs ahead of the defender, jumps earlier and higher and gets his header on target from just inside the box. The power and neck muscles required for this goal puts it at no. 10 on our list.
9. Steven Gerrard vs AC Milan, 2005 Champions League Final
A great leap and a good finish gets Steven Gerrard into our list. The importance of the goal in the context of the match cannot be underestimated.
Why is this a great headed goal?
For set-pieces, Gerrard usually prefers to stand on the edge of the box so he can use his excellent long-range scoring skills to put the rebound away.
But here, Gerrard decides to get into the box, outjump the AC Milan defense (no mean feat) and direct the header expertly past one of the best goalkeepers of that time, Dida. The header itself is not powerful, but the direction of the header meant Dida had no chance.
The goal also prompted a remarkable comeback by Liverpool, and that is why it is a great goal.
(Move to 4:08 to see Gerrard's goal)