#3 UEFA Champions League 2012-13: Bayern Munich 4-0 Barcelona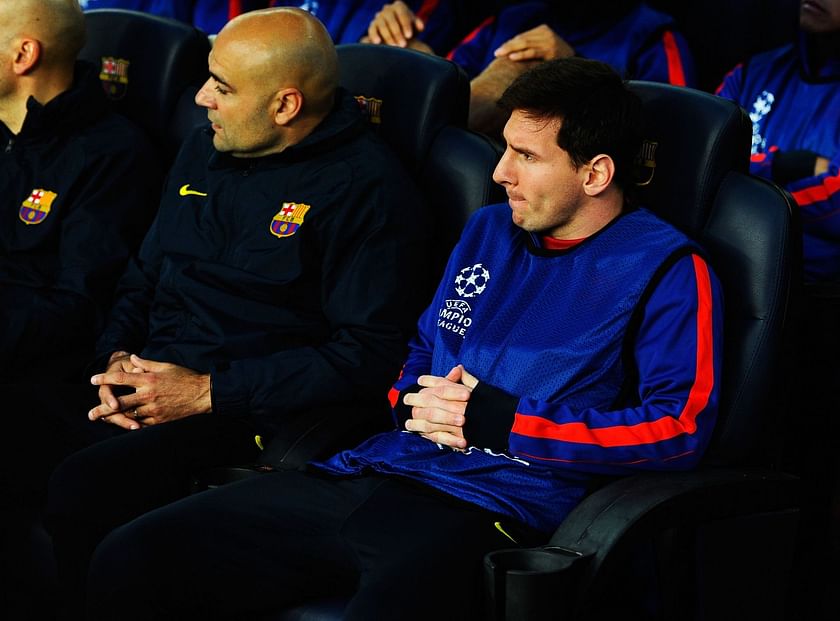 Lionel Messi's worst nightmare, Bayern Munich, were a force to be reckoned with in the 2012-13 UEFA Champions League campaign. Having lost the trophy to Chelsea the previous season, they were desperate to set the record straight. Barcelona, who were in fine form themselves, could do nothing to stop their victory parade.
In the first leg of the Champions League semi-finals, Thomas Muller drew first blood for Bayern Munich in the 25th minute. The hosts added three more through Muller, Mario Gomez and Arjen Robben in the second half to cruise to a 4-0 win.
Lionel Messi, who was rushed back from injury, failed to do anything of note over the course of the match.
The Barcelona number 10 remained an unused substitute in the second leg at the Camp Nou. The game ended 3-0 in favor of the Bavarians.
---
#2 World Cup 2010 Qualifiers: Bolivia 6-1 Argentina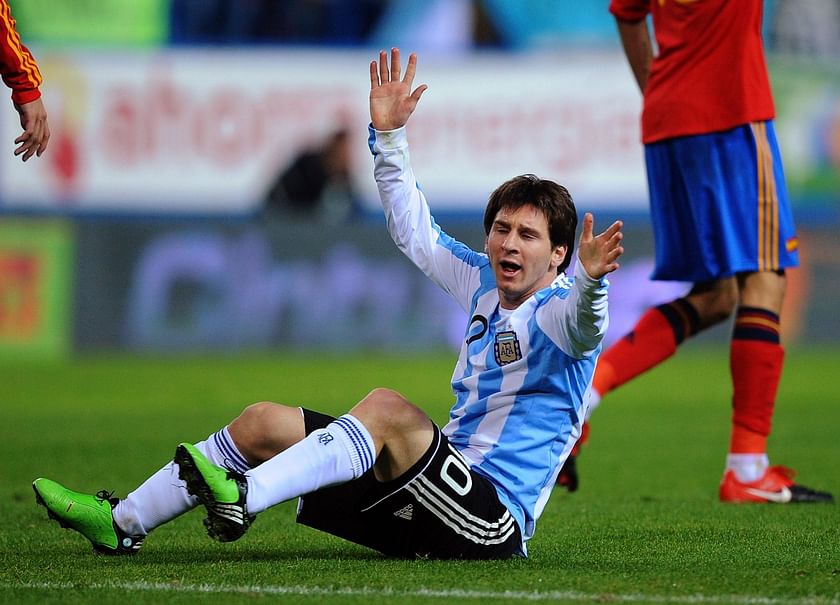 World Cup Qualifiers in South America tend to subject players to harsh playing conditions. Playing in Bolivia is arguably the toughest of the lot, and Lionel Messi's Argentina experienced it first hand in 2009.
Thanks to the high altitude of the Estadio Hernando Siles, Lionel Messi and his teammates failed to get in the game. Bolivian footballers, on the other hand, were having a field day and thrashed La Albiceleste 6-1 in the 2010 World Cup Qualifiers.
Bolian sharpshooter Joaquin Botero scored a well-deserved hat-trick to win the Man of the Match award, while Luis Gonzales scored Argentina's only goal. 22-year-old Lionel Messi cut a frustrating figure, enduring Argentina's worst defeat in 60 years.
---
#1 UEFA Champions League 2019-20: Barcelona 2-8 Bayern Munich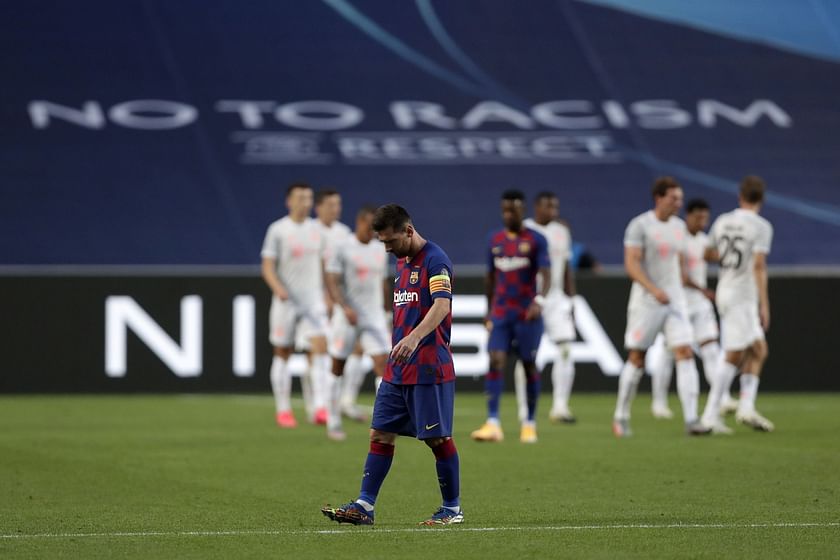 Bayern Munich and Barcelona have had some rather one-sided tussles in the Champions League, but nothing's been as painful to watch as the 2019-20 quarter-finals.
Due to the outbreak of COVID-19 the highly-anticipated match was played behind closed doors at Estadio da Luz in Lisbon, Portugal. Fielding their first-choice XI, Barcelona were hopeful of making the night difficult for the German champions. Unfortunately, Bayern Munich had something else in mind.
Thanks to Thomas Muller, Bayern scored the opener after just four minutes of play. A David Alaba own-goal restored parity for Barcelona, but it was not enough for Lionel Messi's side to get the jump on Bayern. Lionel Messi's hapless Barcelona conceded three more goals in the second half, leaving them with all to do in the second 45.
Luis Suarez cut the deficit down to two goals, but goals from Robert Lewandowski, Joshua Kimmich and Philippe Coutinho nullified his effort.
Lionel Messi was one of Barcelona's worst performers on the night and ended up walking away with the heaviest defeat of his career.