| | |
| --- | --- |
| Founded | 1970 |
| Ground | Parc des Princes |
| Owner(s) | Oryx Qatar Sports Investments |
Paris Saint-Germain Videos
PSG History
Paris Saint-German Football Club is a French professional football club based in Paris, the capital city of France. The club is popularly known as Paris Saint-German or simply PSG. The club plays in the top-tier of French league football, the Ligue 1. PSG is the only club which have never been relegated from Ligue1
PSG was founded on 12 August 1970. PSG was a result of a merger of Paris Football Club and Stade Saint-German, hence the name. After a split in 1972, PSG demoted to division 3. It came back to Ligue 1 in 1974 and have never looked back ever since winning a total of 37 major trophies in their 48 year old journey.
PSG Logo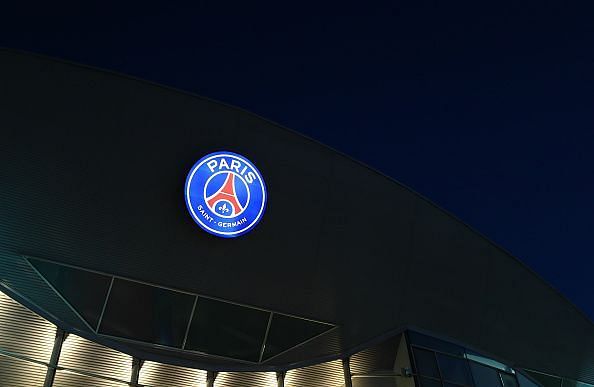 The PSG logo is set in a blue background. In the centre stands a representation of the Eiffel Tower in red above a fleur de lys symbol. The logo has the words "Paris Saint-German" on it. "Paris" is above the Eiffel Tower and is bigger in size to emphasize on creating PSG as a brand for the French capital.
PSG Owner - Nasser Al-Khelaifi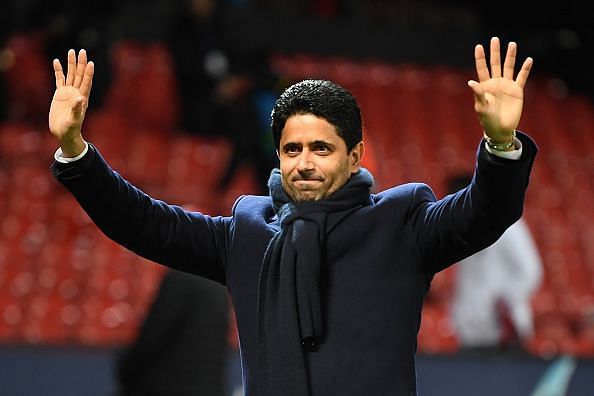 PSG is owned by Qatar Sports Investment(QSI) which is a subsidiary of the state-owned Qatar Investment Authority and the Chairman of QSI is Nasser Ghanim Al-Khelaifi (picture). When Al-Khelaifi bought PSG back in 2011, he pledged to make PSG the biggest name and brand in France. Al-Khelaifi also convinced the fans that they would make a team capable of winning the UEFA Champions League.
PSG Management - Thomas Tuchel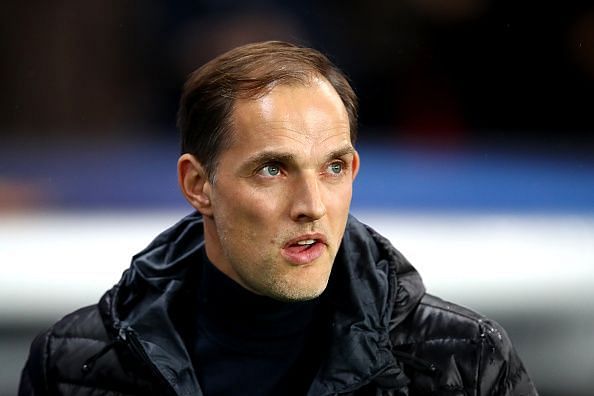 Thomas Tuchel has been PSG's head coach since May 2018. Tuchel replaced Spanish football manager Unai Emery. Under Tuchel's management, PSG acquired services of stars such as Kylian Mbappe and Gianluigi Buffon. Thomas Tuchel has previously managed Borussia Dortmund and Mainz 05.
PSG Stadium - Parc Des Princes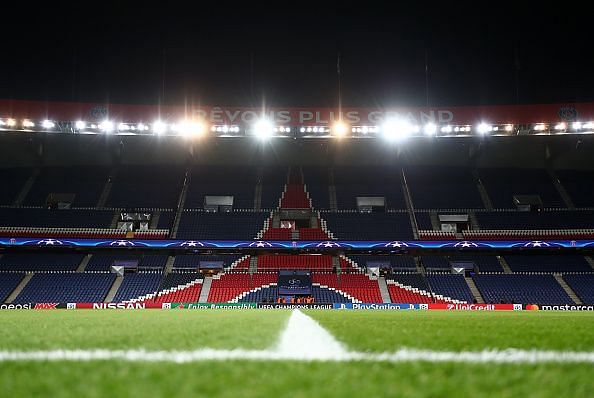 Parc des Princes is PSG's home ground since 1973. Located in the south-west of the French capital, the ground has a seating capacity of 47,929 spectators. Being in the capital city Paris itself, the stadium experiences a heavy influx of supporters in almost all games of the season.
PSG Trophies
In its 48 year old legacy, PSG have won 8 Ligue 1 titles and 12 Coupe de France trophies. Presently PSG are two times defending champions of the Ligue 1 title. They have also won the Coupe de France title 4 seasons in a row, from 2014/15 to 2017/18.
PSG Ligue 1 Titles (8)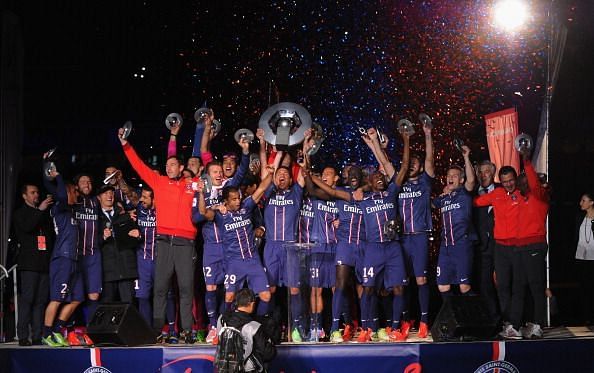 | | |
| --- | --- |
| Decades | Titles |
| 1980's | 1985-86 |
| 1990's | 1993-93 |
| 2010's | 2012-13, 2013-14, 2014-15, 2015-16, 2017-18, 2018-19 |
PSG Coupe De France Titles (12)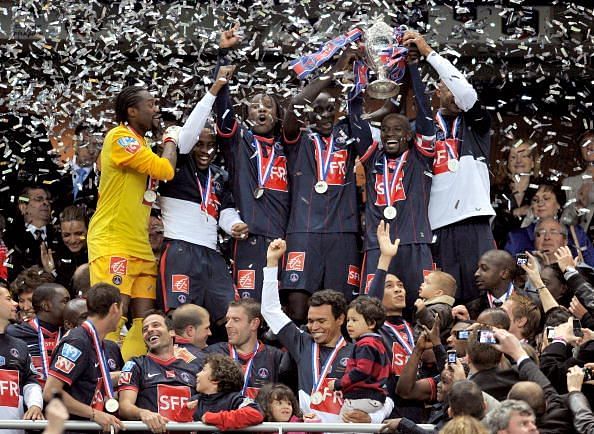 | | |
| --- | --- |
| Decades | Titles |
| 1980's | 1981-82, 1982-83 |
| 1990's | 1992-93, 1994-95, 1997-98 |
| 2000's | 2003-04, 2005-06, 2009-10 |
| 2010's | 2014-15, 2015-16, 2016-17, 2017-18 |
PSG Rivals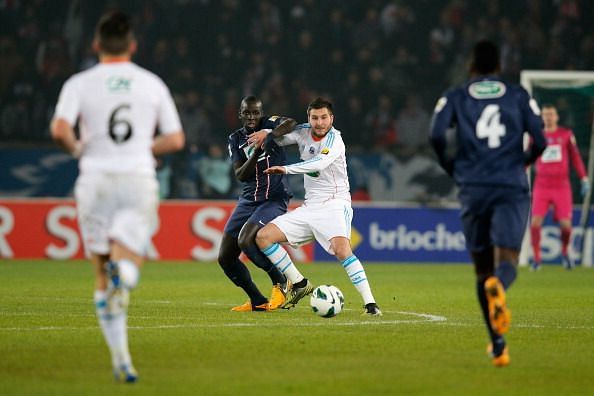 PSG shares an intense rivalry with Olympique de Marseille, French football club. Matches between these two teams are known as Le Classique. This fierce rivalry often takes an ugly turn during matches with fans from both sides turning violent. However, these matches are highly anticipated by football fans around the world.
PSG Training Ground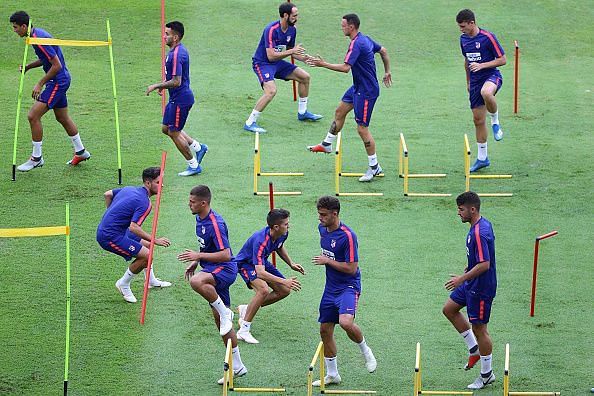 The Camp des Loges Sports Complex serves as the training ground for the PSG team. This ground is known as the Ooredoo Training Centre after the team's sponsors Ooredoo. This has been the team's training centre since it's formation in 1970. A new training centre is on its way and may open up at the start of the 2019/20 season.
PSG Fans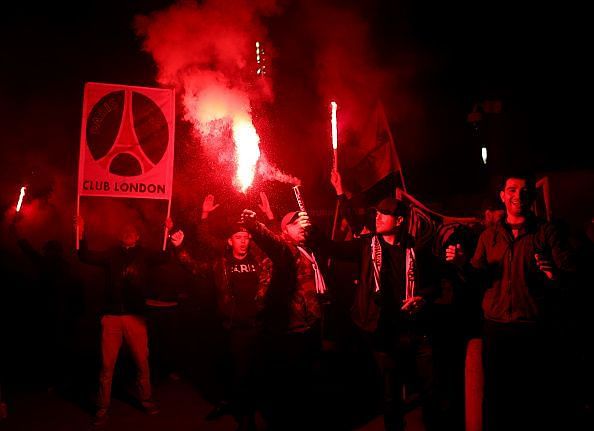 PSG have a huge fan-base in France as well as around the world. PSG fans, however, have been associated with football hooliganism and are called as ultras. The Boulogne Boys have been supporters of PSG since the '90s when violence escalated in French football.
PSG's Top Goalscorer
Edinson Cavani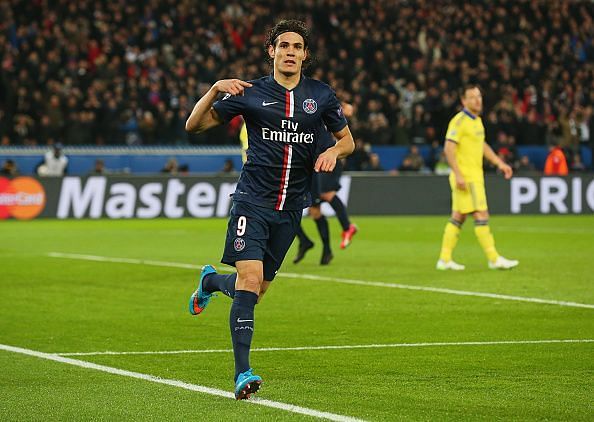 Edison Cavani is PSG's all-time top goal-scorer with 193 goals in 279 appearances to his name for the Les Parisians. The Uruguayan international is also Ligue 1's top-scorer for PSG having netted 134 goals in the 6 seasons he has played for PSG.
PSG Net Worth
PSG has a total market value of 830 million pounds with Kylian Mbappe being the most expensive player in the squad with the market value of 180 million pounds and Neymar being the second most expensive player with the market value of 162 million pounds.