5 homegrown Man United successors to Sir Alex!
1.50K //
02 Mar 2013, 18:51 IST
Sir Alex Ferguson recently cleared the air regarding his future as he indicated that he intends to keep his current position as United's main man for few more years, virtually rubbishing all the previous media claims about his imminent retirement at the end of this season. This means that the suitors will have to wait even more to get the dream job of managing a club like United. Jose has reiterated his desire, Pep wants it eventually, but who knows who will get it when the Scot steps down from his throne.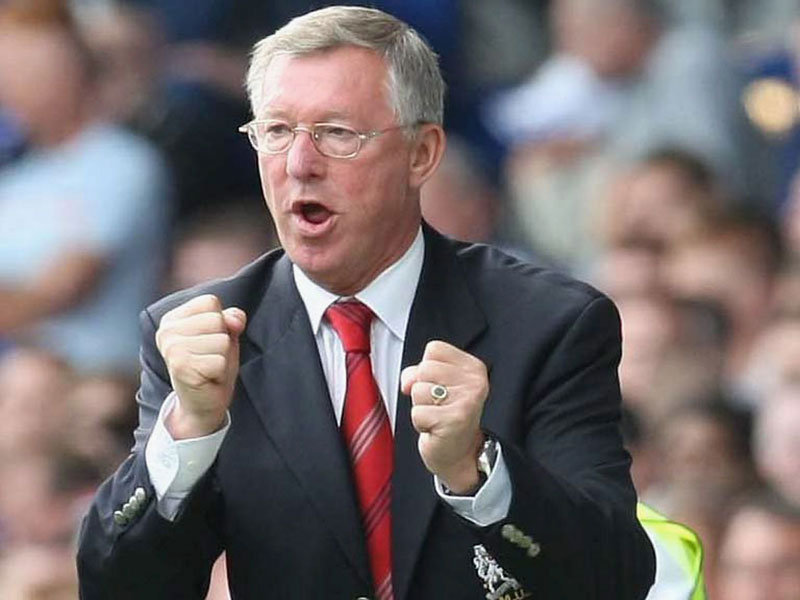 There are many former United players who have made it into management, but for this study I have only picked the ones who have played under Ferguson in the last decade. There are some very talented managers to miss out on this list, such as Mark Hughes, Steve Bruce, Bryan Robson and many more. The job is not vacant for few more years and till that time the new ones might be fully ready to take over at the helm of things for United.
Let's find out which one of the recent players can take over at United eventually.
1) Laurent Blanc
Ferguson had brought in Blanc as a replacement for the departing Jaap Stam in the summer of 2001. Though several previous attempts to sign him had failed, Ferguson made it a personal ambition to get his man even at an age of 35. He injected much needed experience in the absence of Stam and finished his career in 2003, winning the League in the same. Prior to joining United, he was at Internazionale and had won the World Cup and the Euro with France. He stepped into managerial shoes with Bordeaux in 2007 and went on to manage the French national side.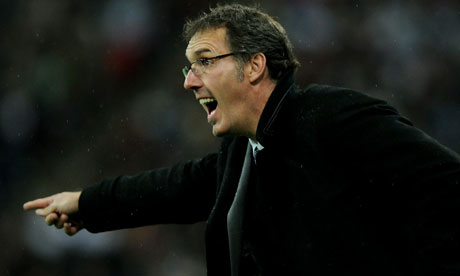 Currently the ex- French team manager might not be at a high point in his career, but that doesn't hinder his qualification for the United job. Blanc came into managerial limelight when he led his Bordeaux side to a Ligue 1 title in 2008-09 campaign, also winning the Coupe de Liga. Eventually he took charge of the French team which was devastated after a failed World Cup campaign and he managed to earn qualification for the Euro 2012. In his small tenure as a manager, he has managed many upcoming stars with Bordeaux and France, which included the likes of Ribery, Nasri, Benzema and others.
He has the advantage of playing as well as managing at the highest levels in the game and that can come handy in getting a grip of the immense pressure at Old Trafford. Blanc has fire in his belly, as he would want to prove that his success at Bordeaux was not a fluke and he can achieve the same heights with a bigger club at a bigger stage.
The only negative thing in his portfolio is that he was not at United for long and probably will take time to settle in English football.
Prediction: 30% chance, considering that he was not here for a long time.
 2)  Ole Gunnar Solskjaer
The original baby faced assassin was a darling of the Old Trafford faithful when he plied his trade at the Theatre of Dreams. His commitment and loyalty to the club was unquestionable, something that made him a true Red Devil. As a player he had won almost everything with United, making his impact as a super sub in crunch games for the team. His career in the later stages was plagued by injuries, something he couldn't recover from even after his return to full time football.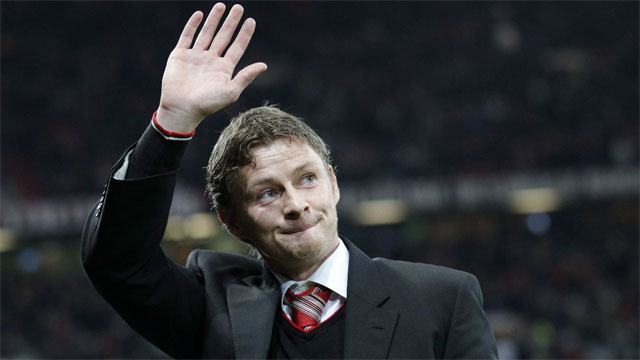 The time that he missed out as a player was invested in his studies for a management career. Sir Alex handed him the responsibility to groom the youth talent with United's reserves side from '08 to '11. After learning the tricks of the trade from the gaffer himself, the Norwegian took over at his old club, Molde. His first two years as a full time manager were very successful, winning the Norwegian Premier League in both of them. He had offers from Aston Villa recently but he stayed on with Molde, may be in the hopes of replacing Sir Alex eventually.
By far, he stands out as a winner in the race among others, primarily because he is Manchester United through and through. He was a winner back then and he will be a winner even now if he takes over at the club. He can prove to be a stable, low profile and home grown candidate, who will handle the expectations as well as reality with ease.  Fans will get behind him with patience and wait for him to emulate Sir Alex Ferguson.
Methodically, he would be different from Ferguson with his calm and composed outlook not matching up with his predecessor's attitude on the pitch, but still he is result oriented and would go that extra mile to make the club the best in the world.
Prediction: 80% chance; he is bound to get the job eventually, and we know it!
3) Roy Keane
If anyone of Sir Alex's graduates can match him in his passion and aggression then you need not look further than Roy Keane. One of the original bad boys of football, Keane was notably the best captain United had for so many years. His antics on the field can't be termed gentlemanly, but his highly competitive style of play had made him the most valued player in United's first team. When he gave up professional football in 2006, he ventured into a more subtle domain of controlling the game from the sidelines.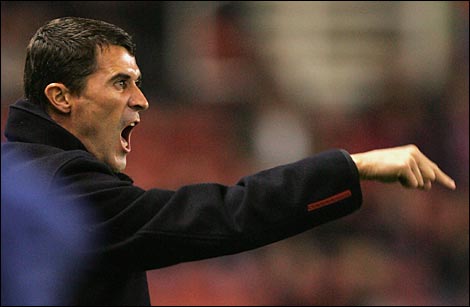 He took over as the manager of Sunderland, who were going through a rough patch and lying second bottom in the Championship table. Keane turned their fortunes within months and came out as the winner in that campaign in the Championship, thus earning Premier League promotion. He kept them in the first tier for one more year and eventually left in December 2008 in search of a new challenge. He then managed Ipswich town but couldn't replicate his earlier success with Black Cats and left Ipswich in 2011.
His start to a management career was fabulous but he couldn't keep up the same standards for longer periods. Everyone knows that he doesn't like losing and he craves for a bigger challenge to feed his burning desire to be the best again. His temperament can be dodgy as seen in his last years at Old Trafford, when he would take every opportunity to criticize the management or the fellow players publicly  He was once Sir Alex's favorite but he rubbed him the wrong way and eventually departed.
Ferguson would have loved Keane to replace him as his successor, something he reiterated during his time at Old Trafford! But in the current scenario Keane will have to placate things with the Gaffer for getting the job. Looks plausible considering that Ferguson would want to keep that zeal flowing in the Manchester blood even after his departure.
Prediction: 40% chance; only if he manages to convince the management that he is still worth it!
4) Gary Neville
Many say that a manager's worth is not decided by how much he can play the game on the field, but rather by how much he can understand it sitting outside. Gary Neville is one person who seems to have embraced both sides of the coin with ease. The former Manchester United and England right-back is no alien to football tactics and management, having earned his UEFA A and B coaching licenses already! He is amongst the rare class of players who have played for only one club in their entire career and what makes it more amazing is that he has done it under a single manager; that speaks volumes about his understanding of the setup at United.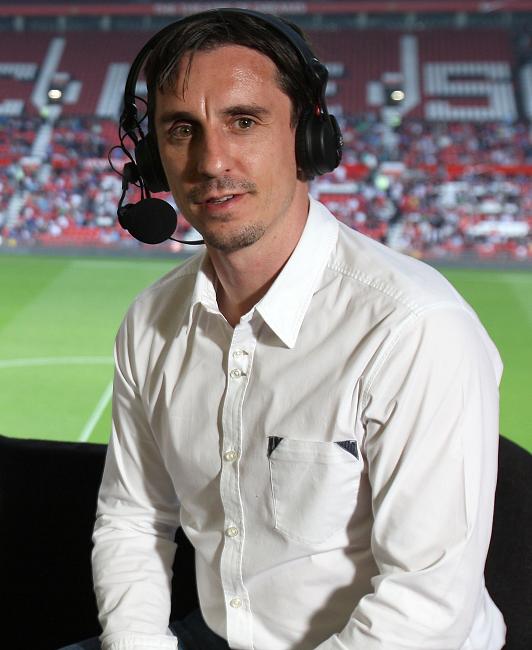 His career as a player was literally a dream come true, winning 8 Premier Leagues, 2 Champions League, 3 FA cups and the list keeps on going. In his prime, he was the first choice right back for club and country for almost a decade. He was the club captain after Keane's departure and became the second longest serving member of Sir Alex's squad before retiring in 2011. After retirement, he joined Sky Sports and their team of pundits and started contributing his knowledge towards analysing the game.
It's understandable that he doesn't have any experience of managing a team single handedly, but still has proved to be an integral part of Roy Hodgson's team of coaches appointed for the England National team. His chances of appointment for the United job stand out from others as he has played with many first team players and continues to coach some of them in the national side. His time and loyalty for the club will never make him an outsider for the management and the fans, who will love to see their beloved "Mr. Busy Busy" back in the action in the dugout.
Not immediately, but eventually he can turn out to be a world class football tactician if given a chance to take over at United.
Prediction: 60% chances; based on his rapport with the club and many of its first team players.
5) Henrik Larsson
People will start doubting my knowledge and understanding of the game if I put his name in the list, but I would still do it to shake things up a little! He was someone whom Sir Alex had always wanted in his team but could only have him for as little as six months. He joined the Red devils on a 6 month loan in the winter of 2007 from Swedish club Helsingborg. In his short spell as a United player, he played 13 games and scored thrice; yet he still managed to grab a Premier League medal to add to his collection. He was offered a new contract to prolong his loan spell but he left at the end of the season to fulfill a promise made to his family and the club.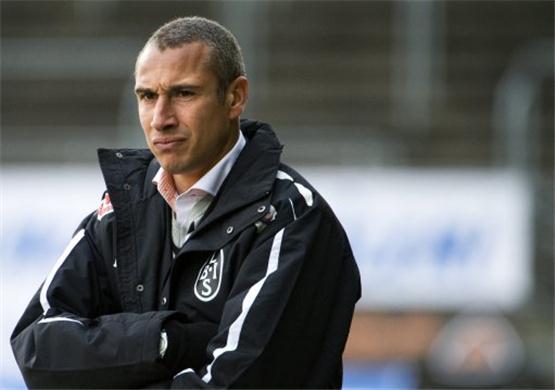 Before retiring from professional football, Larsson had played more than 20 years of professional football in some of Europe's best clubs such as Feyenoord, Celtic and Barcelona. He is considered to be a Swedish football legend, having scored 37 times in 104 appearances for his country. His much famous resurgence from an early retirement to help out the Swedish side in Euro '04 and World Cup '06 describes his character and spirit for the game.
He might not be the best of candidates, having managed only a Swedish second division side Landskroma prior to this, but his strength and determination is immense, having emerged out of a career ending injury to be one of the best in the world. Sir Alex does not simply regard a player so highly; he must have seen something in the lad that he made him want Larsson so badly in his team. He can bring an outsider's perspective to the English game, much like Sir Alex himself. He has a couple of years time on his hand and is looking to make a move to England to improve on his skills as a manager, and was recently linked with Blackburn Rovers.
Though the chances are slim but as I said earlier, who wouldn't love to see a twist to this never ending tale of replacing Sir Alex Ferguson at United!
Prediction: 10% chance; a bit of hardwork and may be a simple twist of fate!