Scoring a hat trick is one of the most celebrated accomplishments in football. The scorer makes all the headlines the following day, earning a pat on the back from teammates and even opponents; and most notably, gets to take the match-ball home.
Scoring even a single goal is a difficult task, and doing it thrice over the course of a game is nothing short of herculean. Yet, despite the odds, some goalscorers have made scoring a hat trick look like child's play, achieving the feat over and over again in their careers. More interestingly, many of their hat tricks have come without the aid of penalties.
Today, we will take a look at five players who have laden the 21st century with triplets. Below are the top five players who have bagged the most non-penalty hat tricks since 2001:
Stats via: SPORTbible
---
#5 Sergio Aguero — 10 hat tricks
Manchester City legend Sergio Aguero has created an unshakable legacy in football, establishing himself as one of the game's greatest-ever strikers. The former Argentina international scored 17 hat tricks in his career, 10 of which were forged purely with non-penalty goals.
Aguero played for four clubs in his career, Independiente, Atletico Madrid, Manchester City, and finally, Barcelona. The Argentine maverick was instrumental in all five of City's Premier League triumphs, fearlessly leading from the front when called upon. His title-winning goal against Queen's Park Rangers in 2012 is widely regarded as the most influential goal in the Premier League era.
Before hanging up his boots at Barcelona, Aguero scored 385 goals in 685 matches in club football (all clubs combined). For Argentina, he netted 41 times in 101 appearances.
---
#4 Robert Lewandowski — 16 hat tricks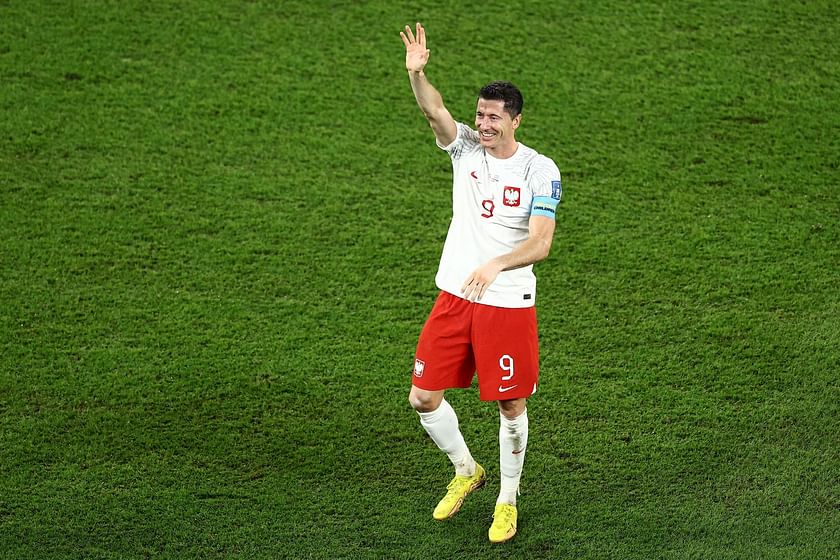 Barcelona striker Robert Lewandowski is one of the most efficient strikers of the 21st century. The Poland international has bagged 30 hat tricks so far in his career, 16 of which have come without the help of penalties.
Lewandowski first grabbed the limelight at Borussia Dortmund, with his four goals against Real Madrid in the 2012-13 Champions League semi-final first leg firmly establishing him as a big-game player. A move to Bayern Munich followed, where he turned goalscoring into child's play. Having won it all with the Bavarians during his eight-year stay, Lewandowski joined the Blaugrana last summer.
The Polish striker has scored 527 goals in 696 games in club football so far. For Poland, Lewandowski has participated in 138 games, netting 78 times.
---
#3 Luis Suarez — 21 hat tricks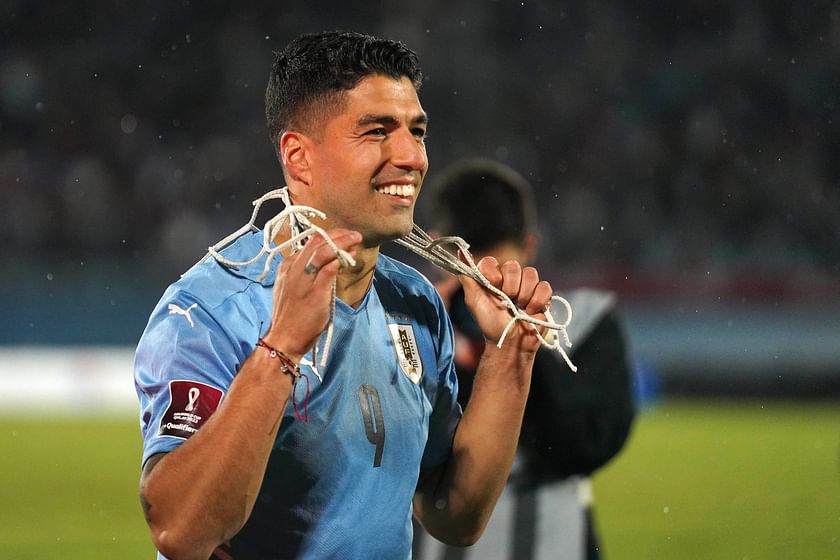 Uruguay has produced their fair share of talented forwards over the years, but very few have been as prolific as 'El Pistolero' Luis Suarez. One of the fiercest strikers the world has ever seen, Suarez has scored a staggering 29 trebles in his career, with 21 of them coming without penalties.
Suarez first tore up the Eredivisie with Ajax, which paved the way for his transfer to Liverpool. In the Premier League, he established himself as one of the best in the business, nearly dragging the Reds to the league title in 2014.
At the end of the campaign, Suarez joined Barcelona, forming one of the most fearsome trios of all time alongside Lionel Messi and Neymar. He helped Barcelona to the treble in his debut campaign and won the Pichichi Award in the 2015-16 La Liga season (40 goals). Suarez has scored 445 goals in 715 club football appearances and netted 68 times in 137 games for Uruguay so far.
---
#2 Cristiano Ronaldo — 28 hat tricks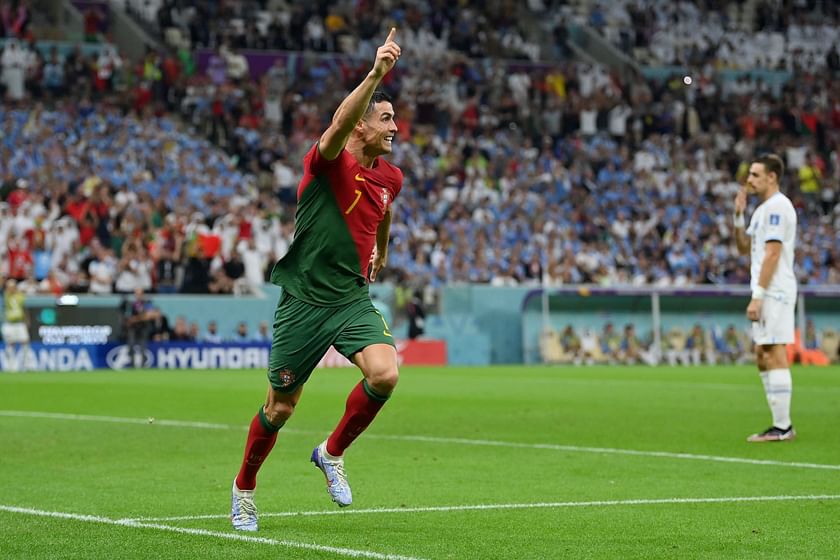 Real Madrid legend Cristiano Ronaldo has scored an eye-watering 60 hat tricks in his career. No player in history, except for Brazilian legend Pele (92), has scored more hat-tricks than the Portuguese. Out of Ronaldo's 60 trebles, 28 have come without the aid of any penalties.
Ronaldo, who has won the Ballon d'Or five times, is aptly dubbed the perfect modern-day goalscorer. He started his career at Manchester United as a left-winger, showcasing his ability to beat players in one-on-one situations. At Real Madrid, Ronaldo started playing more centrally, making the most of his instinctive finishing. Post 2018, the Portuguese superstar has operated primarily as a center-forward.
The 37-year-old forward, who recently signed a two-and-a-half-year deal with Al Nassr, is the leading goalscorer in the history of football. Ronaldo has thus far scored a staggering 819 goals in 1145 games across all clubs and country.
---
#1 Lionel Messi — 42 hat tricks
Cristiano Ronaldo has Lionel Messi beat when it comes to hat tricks scored in the 21st century, with the Argentinian netting four fewer than the Portuguese. However, after taking non-penalty trebles into account, Messi is miles ahead of the competition. Over the course of his illustrious career, Messi has netted a staggering 42 non-penalty hat tricks.
The Seven-time Ballon d'Or-winning footballer hardly needs an introduction. He has long been hailed as the greatest player of the 21st century, and his heroics with Argentina at the 2022 FIFA World Cup put it beyond doubt. Messi is now one of the nine players in history to have won the World Cup, Ballon d'Or, and the UEFA Champions League.
The Paris Saint-Germain superstar strikes the perfect balance between goalscoring and playmaking. Over the course of his legendary career, Messi has scored 696 goals and claimed 332 assists in 832 club football matches. Internationally, he has played in 172 games, scoring 98 times and providing 55 assists.
Edited by Sushan Chakraborty