5 reasons why Diamond formation suits United better
1.24K //
02 Dec 2012, 00:22 IST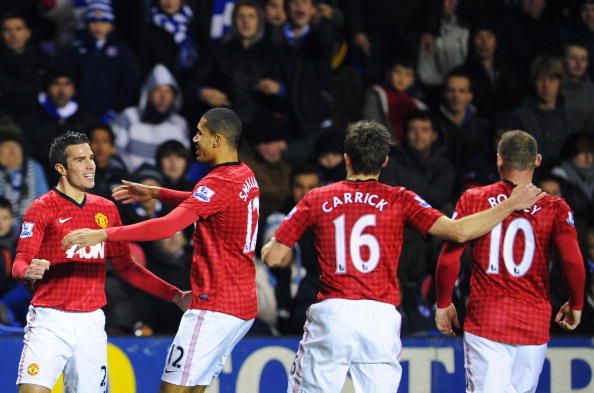 Sir Alex has been tactically flexible more than ever this season. Some of that has been down to the injuries he has had to face.
Historically, United have been known to adapt to playing with two out and out wingers, with likes of George Best, Lee Sharpe, Andrei Kancheslkis, David Beckham, Ryan Giggs and Cristiano Ronaldo keeping the crowd at the edge of their seats and providing able support to the front men. This season though, we have seen a new United emerging with likes of Carrick, Cleverly, Anderson, Kagawa (in some instances) and Rooney in particular, shine in the Diamond adopted by Sir Alex. Due to that, many fans are asking this question – Will Sir Alex leave United with a Diamond formation in charge?
I believe there are more chances of United looking to adopt to the Diamond because of the following reasons:
1. Nani falling out of favours at Old Trafford 
It is clearly documented how much Nani has fallen in United's ranks mainly because of the performances he has put when given the chance. His biggest blunder being when he was publicly criticized for giving the ball away against Chelsea in the League Cup game. If the situation doesn't improve soon for the Portuguese, he may be shown the door sooner rather than later.
 2. Ashley Young hasn't delivered for United
Ashley Young was brought to United to make left wing his own like he did at Villa park, dribbling past players, cutting and crossing with pin point accuracy and shooting as well. It's safe to say he has not been at his best since joining the Reds. His form has been very inconsistent and injuries have not helped his case as well. Scenario has been such that if a big game comes calling for United, Young is the third or rather fourth choice winger behind Valencia, Nani and Giggs.
3. Carrick plays his best game in the diamond
I would start with saying that Carrick doesn't get the plaudits he deserves. He has been United's mainstay in midfield for over 3-4 seasons now. His passing and his vision is second to none when we talk of Premier League. Just to talk of statistics, he is the third best passer of a ball across whole Europe, only behind Pirlo and Xavi (certainly not a bad company to be in). No doubt Carrick is United's main man when it comes to setting up the play but his performance steps up a gear or two when he has the comfort of Cleverly, Anderson or Fletcher ahead of him and he only has to sweep the area and supply balls and not bother about making attacking runs. This is when Carrick plays his best game for me. 
4. Shinji Kagawa
Shinji Kagawa was purchased from Dortmund with a reputation of being a wily operator of that invisible hole that every one seems to talk about in the game. He operates just behind the striker and supplies the front man with opportunities to score. His slick passes and one touch football has managed to win fans over and fans would definitely be hoping to see him operate in his best best formation i.e in that hole that could happen in a Diamond.
5. Robin van Persie and Wayne Rooney
Their combination play has been the main feature of United's success this season. With van Persie getting the goals and the limelight as well, Rooney's work might go unnoticed to few ignorant eyes, but his contribution has been equally important to United's run of success. Rooney dropping more deeper this season suggests the fact that  he might be deployed in that role later on in his career and he does look comfortable there as well.
These all point indicate towards one fact only – United are slowly moving towards Diamond as a tactic which has never been their style. It's a new team with new set of players looking to establish their mark on this side. Only time would tell whether or not this system will work or not for United, but for now we can only wait and see how they perform in bigger games.