#2 Lack of success in the Champions League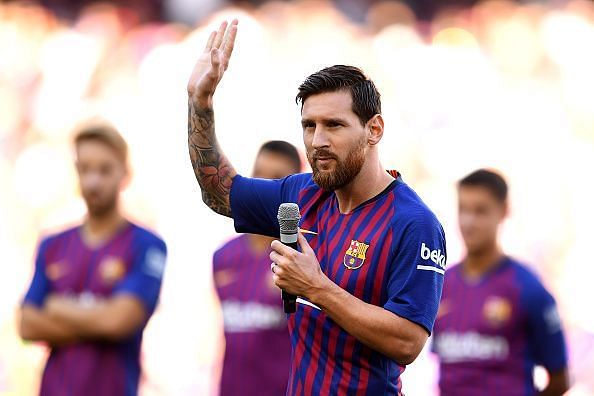 In 99.9% of the clubs in the world, two league titles in two years is enough to guarantee immortality for a coach but Barcelona are unlike most clubs and the standards are set much higher at the Camp Nou.
With seven La Liga triumphs in the last ten years, fans of the club would be forgiven for looking at winning the league as the barest minimum and they are so used to triumphing in Spain that it has almost become routine for them.
It is on the continent where the club wants to truly show its dominance, with the affinity for the Champions League created during the golden years under Pep Guardiola between 2009 and 2011.
This quest for European glory was heightened by Real Madrid's three-peat between 2016 and 2018 and for every year that Los Blancos won the Champions League, winning the league title begun to take less significance in the eyes of the Barcelona faithful.
The club apparently got so desperate that captain Lionel Messi stated that his mission at the start of last season was to bring the Champions League back to Camp Nou but unfortunately, despite his best efforts, he could not deliver on his aim.
Ernesto Valverde had two full seasons to achieve European glory and for all the complaint of his pragmatic style of play, a Champions League triumph would have given him a stay of execution for some years but his failure to do so meant that it was always a matter of time before he got the sack.