Laurent Koscielny lost his footing and pulled up in the 12th minute of the all-important away tie against Atletico Madrid at the Wanda Metropolitano. The Frenchman looked like he was in a world of pain and had to be stretchered off, much to the dismay of the Emirates faithful.
It has now come to light that the nature of the injury is quite serious and what's even more disappointing is the fact that the 32-year-old will miss out on the FIFA World Cup 2018 in Russia.
Koscielny seemed to have ruptured his Achilles and after the match, Arsene Wenger said,
"It doesn't look very good.
"You can always hope that the scan will say something different but the first signs aren't very good.
"It looks like it could be ruptured although I'm a bit cautious, no one can say that clinically at the moment."
If the scan reveals that he has ruptured his Achilles, chances of him playing in the World Cup, in his own gaffer's words, is 'non-existent'.
On that note, let's take a look at 5 centre-backs who could deputise for the veteran in Russia.
---
#5 Benjamin Stambouli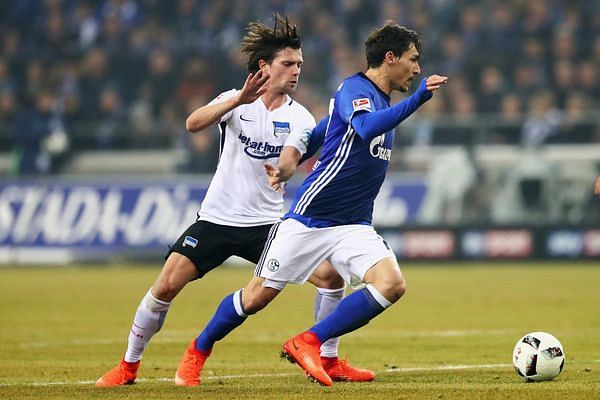 Having previously been a midfielder, Benjamin Stambouli filling in at the back has helped Schalke considerably this season. His ball playing abilities have helped them play out from the back and he has started at centre-back 20 times for the German club this season.
His performances at centre-back have been considerably better than his showings at the centre of the park. Stambouli is solid with the ball at his feet and having spent the majority of his career as a central midfielder, he has attributes that other centre-backs will be envious of.
Stambouli likes to dribble and is also never shy of testing the keeper from range. Defensively, he is a good tackler of the ball and his experience coupled with the ability to read the game well makes him a quality replacement for Laurent Koscielny in the France football team.
Having Stambouli in the team will afford France the option of an extra midfielder and we know that every team loves having depth in their squad.
#4 Adil Rami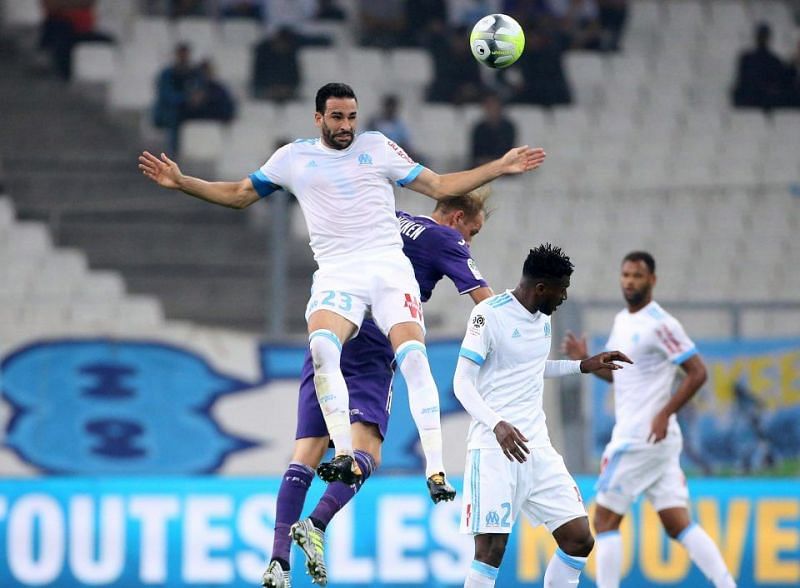 Adil Rami has been a force to reckon with at the back for Marseille in Ligue 1 and the tall defender has started a whopping 33 games in the league.
Standing at 190 cms, winning aerial duels against Rami is a next-to-impossible task and he uses his stature incredibly well when long balls are pumped deep into the defensive third. He wins an average of 3 aerial duels a game!
At 32 years of age, Adil Rami has oodles of experience and has evolved into a calm and focused defender. The delinquent tendencies of youth have departed and it is difficult to get past him as he still looks comfortable dealing with pressure at the age of 32.
You'll never see Rami being rash and diving into tackles or allowing a striker get a wild shot away. Rami can prove to be a quality replacement for Koscielny and he would absolutely relish the chance to star for France in the World Cup.
#3 Kurt Zouma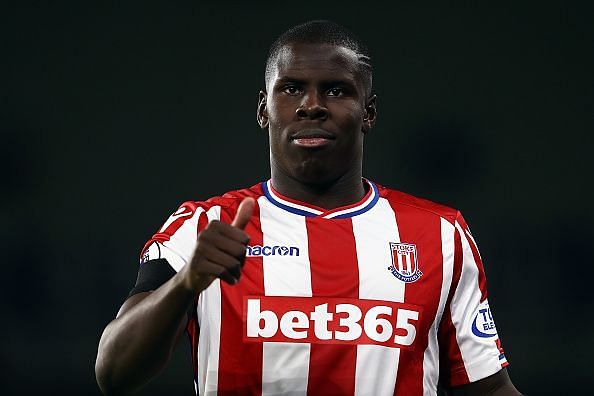 On loan at Stoke City from Chelsea, Kurt Zouma has been crucial in keeping Stoke's chances of staying in the Premier League alive. He has appeared 32 times for the Potters in the Premier League this season and only 2 of those have come off the bench.
Zouma, just like Adil Rami, is quite a tall customer and is immense in aerial duels. He averages winning 3 aerial duels per game, which is not at all bad for a 23-year-old Premier League defender who's playing in a team that has been in dismal form this season.
Kurt Zouma is not one to get flustered on the big nights and very recently, he put in quite an impressive shift against Liverpool at Anfield and kept their rampant attackers from scoring.
Like so many other French defenders, Zouma is good with the ball at his feet though he could improve on his passing range. However, he makes up for that with his ability to read the game well and the focus with which he goes about his duties.
Zouma is definitely one for the future and both France and the player will benefit a lot if he's given a seat on the plane to Russia.
#2 Aymeric Laporte
Manchester City's club record signing who arrived from Athletic Bilbao in January, Aymeric Laporte could go on to become one of the best centre-backs in the world by the time he hits his peak.
At 23 years of age, he has already appeared in excess of 250 top-flight games. As is typical of Guardiola's players, Laporte is excellent on the ball and his immaculate passing helps his teams play out from the back without any hitches.
His pace and agility help him deputise at left-back. Though he's not the greatest tackler of the ball, Laporte makes up for it with his positioning.
At 191 cms, he is reasonably tall and has the ability to win aerial balls is an added plus. Laporte's pass completion rate in the Premier League up until this point is a whopping 93%, which would be immensely impressive for a midfielder!
Guardiola has immediately made Laporte a better player and given that he has played his hand in City's title run, this would be the perfect time to integrate him into the France national team.
#1 Clement Lenglet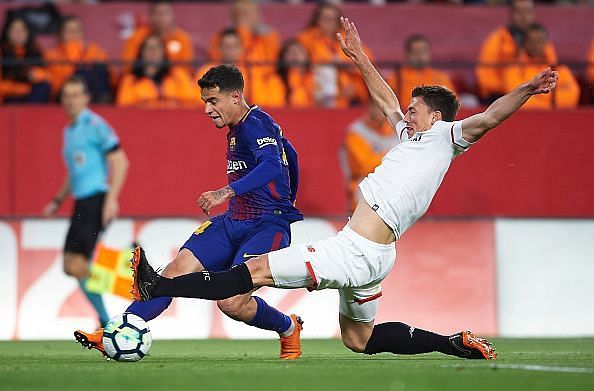 Lenglet has been quite a revelation for Sevilla this season and has come to the fore all guns blazing. At 22 years old, he is now the first choice centre-back at Sevilla and has featured a whopping 47 times this season.
Lenglet has also contributed well at the other end of the park and has raked in 4 goals this campaign.
Perhaps Lenglet's importance is best understood in the light of Barcelona's growing interest in him.
Lenglet is quite a presence at the back and has the ability to keep himself calm and focused in the face of adversity.
Standing at 186 cms, he might not be the tallest centre-back out there but interestingly enough, he is just as tall as the man he will need to replace. Lenglet is also good with the ball at his feet and has a pass completion rate of close to 85%, which is pretty impressive for a centre-back.
Given he has at least 3 World Cups in him, this would be an incredible opportunity for the young man to soak it all in and even perhaps play a meaty part in France's campaign in Russia.