Five small teams that could play at the 2014 WC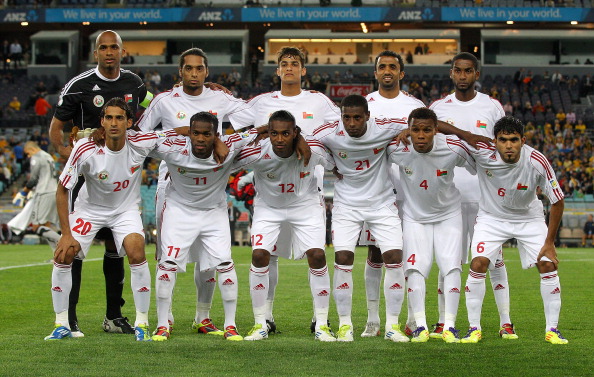 # 4 – Oman – AFC (Asia)
History : Oman is a country whose Football Association was established only in 2005. They began qualifying for the Asian Cup only after 2004 and have never had a chance for qualifying to the World Cup.  But today, on paper, they still have a good chance to make it to Brazil.
Format of qualification - Two groups of five teams and the two top placed teams in each group gain direct entries. The two third placed teams fight it off for the fifth spot and the winner faces off against the 5th placed CONMEBOL team.
Oman are currently placed 3rd in Group B with only one point behind Australia. If Australia slip in their final match against Iraq, and if Oman manage to beat Jordon, they will gain direct entry.
How can Oman qualify - If they do not gain direct entry and if they remain in the third place, they will first have to fight it against the third placed team in another AFC group (most probably Uzbekistan) and if they win, they will have to play against the 5th placed CONMEBOL team (like mentioned above, it could be Uruguay or Venezuela).
The chances of Oman qualifying through play-offs are pretty slim but if they manage to win their last match, and if Australia slip even a bit, they will gain direct entry into a competition that they have only dreamt about.
Players to watch out –
Their strongest player without a doubt is their Captain,
Wigan Athletic
's stopper, Ali Al-Habsi. Amad Al-Hosni, a striker who plays for Al-Ahli, a major team in the Saudi Premier League is their best scorer netting 40 goals in 90 appearances.