Xavi Hernandez was unveiled as the new head coach at FC Barcelona on November 10.
The Spaniard was announced as the replacement for Ronald Koeman and left Qatar outfit Al-Sadd to rejoin Blaugrana, this time as the head coach. The announcement has been described as a poetic reunion between the club and one of its most influential players.
Xavi was renowned for his fluid passing, which he was known for enforcing during his time in Qatar. There is no doubt he will continue to enforce his style on Barcelona.
Barcelona are currently struggling as they sit in 9th position in the La Liga table. The Spaniard will look to take them back to their halcyon days when they dominated world football.
The Barcelona squad certainly require some reinforcement in their ranks. While the squad is blessed with raw young talent like Ansu Fati, Pedri and others, there is certainly a requirement for some additions in attack.
Let's take a look at five strikers Xavi could sign in January.
---
#5. Andrea Belotti - Torino
Andrea Belotti has found himself on the watchlists of several top European clubs.
The Italian had a brilliant season last time out, representing Torino and the Italian national side. Belotti has been with Torino since 2015 and boasts quite the impressive record for the club.
In the six years since joining, Belotti has made 236 appearances. He has scored an excellent 107 goals, while also registering 27 assists. He also has 39 appearances to his name for the national side.
Belotti grabbed a lot of attention during UEFA Euro 2020 this summer, displaying his talents as an orthodox striker. Despite facing stiff competition for the striker role, Belotti impressed during his limited game time.
He has been on the radar of several clubs and would certainly be a welcome addition to the Barcelona side. Currently 27 years old, Belotti brings a wealth of experience and looks seemingly close to hitting his peak.
---
#4. Dusan Vlahovic - Fiorentina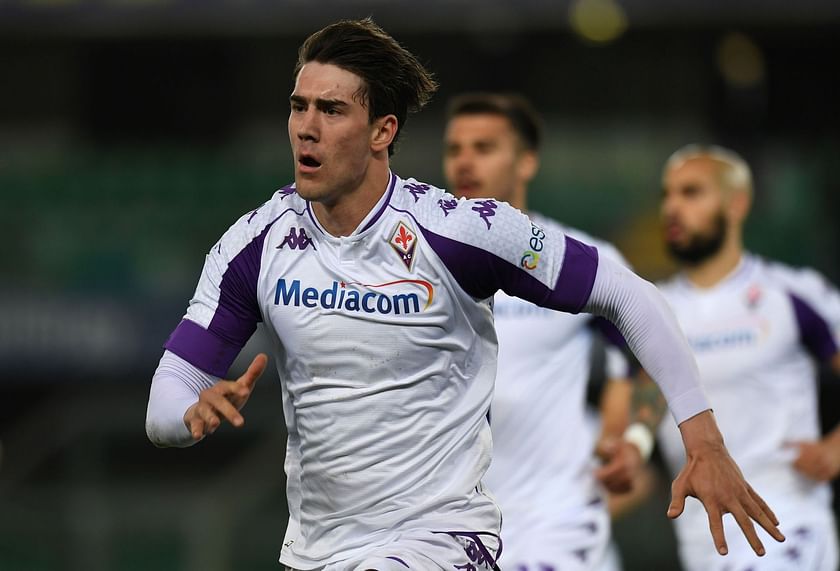 Dusan Vlahovic has grabbed headlines over the past year and a half.
Vlahovic was signed by Fiorentina in 2018 and has made 97 appearances for the club since then. The Serbian striker has taken Serie A by storm with his exceptional displays over the past season. He even competed with the likes of Cristiano Ronaldo for the Golden Boot, scoring 21 goals in 37 appearances.
Vlahovic already has 39 goals for Fiorentina in 97 appearances, having also provided five assists.
Vlahovic has been on the radar of many top clubs, including Arsenal, who recently made an inquiry into signing the youngster. His goalscoring abilities would definitely be a great addition to the Barcelona team.
---
#3. Anthony Martial - Manchester United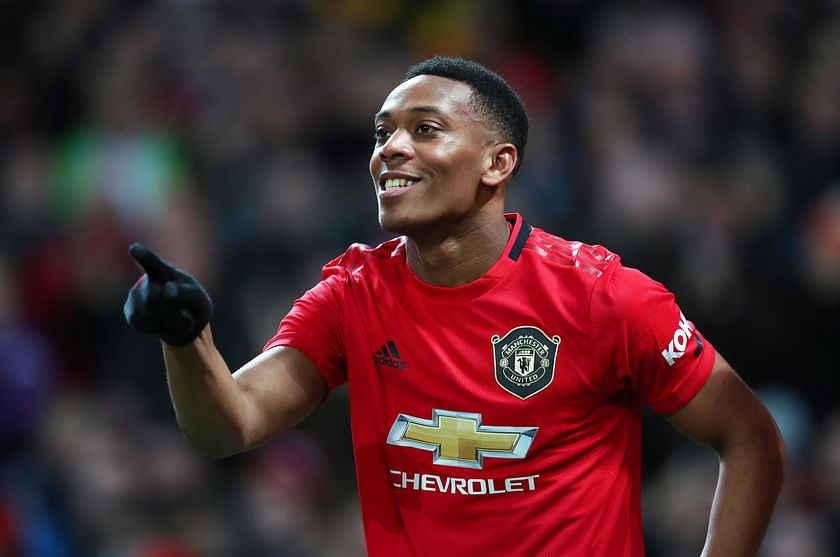 Anthony Martial is another player who would greatly benefit from a move in January.
The Frenchman has found himself out of favor at Manchester United ever since the club signed Cristiano Ronaldo. Competition for a starting spot in attack is extremely high at the moment, considering the talent of players like Mason Greenwood, Edinson Cavani and Cristiano Ronaldo.
Martial has enjoyed some past success with Manchester United. He has won an FA Cup and the UEFA Europa League with the Red Devils in the past. But his career progression currently seems to be at a standstill.
Martial had an exceptional 2019-20 season, scoring 17 goals and providing seven assists in 32 league appearances. His following season was marred by injuries and saw Martial contribute just four goals in 22 appearances.
Martial certainly looks due for a change. He would greatly benefit from a move to a different club where he would get more game time. The striker is definitely one to consider for Barcelona.
---
#2. Dani Olmo - RB Leipzig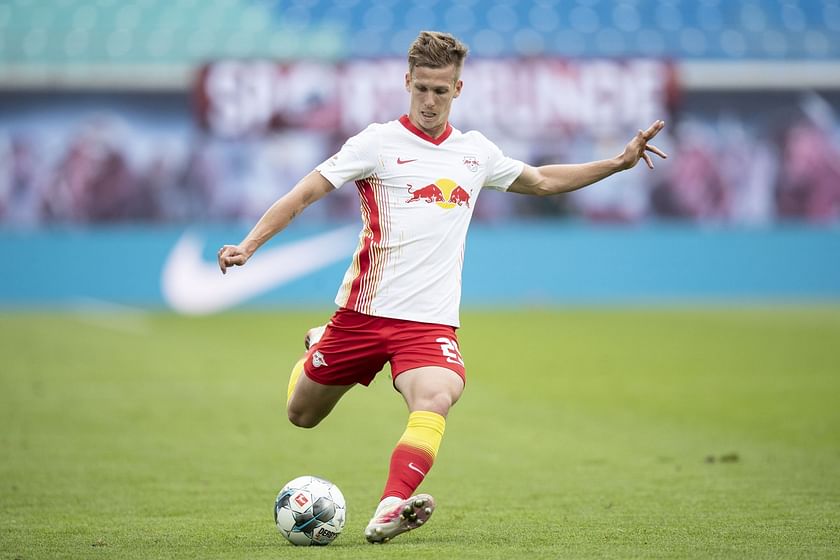 Dani Olmo has been in stunning form over the past year.
The Spaniard represents RB Leipzig in the Bundesliga and has also been outstanding for the Spanish national side. He has taken his chance to shine with aplomb and has impressed football viewers far and wide.
Olmo is very versatile in attack. He is capable of operating as an attacking midfielder as well as on either wing. Olmo is one of the fastest players around and is capable of swinging in lethal crosses as well.
His record for Leipzig has been commendable. He has already scored 12 goals and provided 14 assists ever since he joined in January 2020. Olmo was quite impressive at UEFA Euro 2020 as well, making five appearances and providing three assists in the process.
Olmo is a graduate of the FC Barcelona youth academy and seems like an excellent fit at Barcelona. Still only 23, Olmo certainly has a long way to go in his career. Xavi and Barcelona could benefit greatly from his abilities.
---
#1. Alexandre Lacazette - Arsenal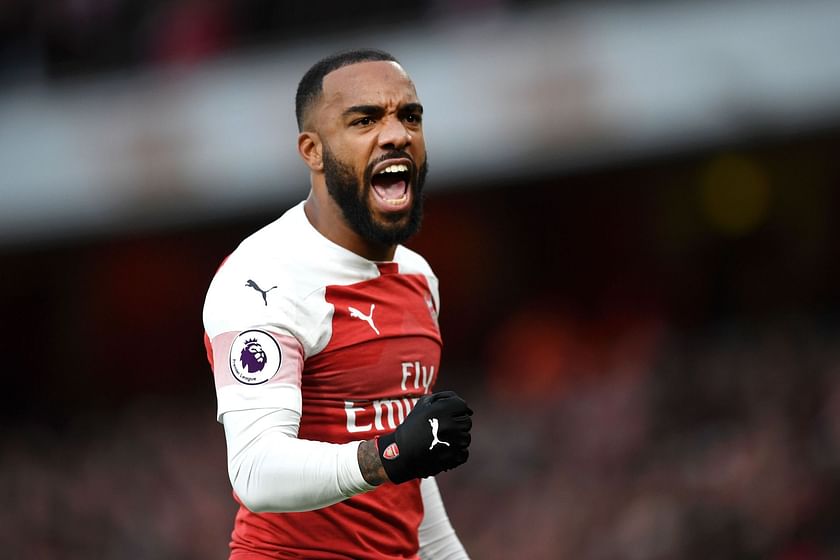 Alexandre Lacazette looks all but set to leave Arsenal this season.
The Frenchman has been with the north London outfit for four years now and has enjoyed his fair share of success. He won an FA Cup with Arsenal in 2019 and has featured regularly in attack for the Gunners.
Lacazette is widely regarded as an excellent striker. He is excellent at building team play while dropping back and also boasts a commendable work rate. He has been described by his managers as a hard-working footballer who is more than capable of being lethal in attack.
Lacazette has scored 68 goals and provided 29 assists in his 178 appearances for the club and is certainly an influential figure in the dressing room. It looks increasingly likely that his time at Arsenal is approaching its end and a move to Barcelona could well be in the making.
Barcelona have already been linked with Lacazette and reports suggest that the French striker could be affordable in today's market. With the Barcelona attack lacking experience, Lacazette could well be the player they need to reinforce their front line.
---