5 things Chelsea can do for Fernando Torres to get him firing again
2.94K //
14 Mar 2013, 22:10 IST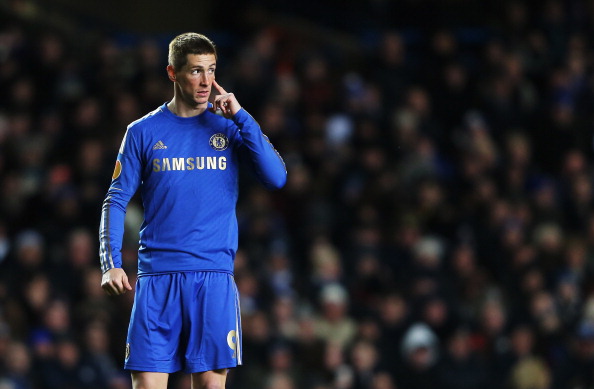 At last the fans and the owner have lost their patience. Fernando Torres, our No.9 is on the verge of getting an axe, having fallen in the danger zone. Reports say that Roman Abramovic is ready to sell 'El-Nino' for a cut down price around 15 million. As almost all including the owner agree that Torres deal was a flop, let me approach this with a different view. If you ask whether it was a flop deal or not, I would say: No, but the price was a bit huge. However, let's take a deeper look at it.
Before criticizing him, how many of you have thought about finding the real problem? I think 90% fellows are criticizing him only on the basis of the number of goals he has scored for Chelsea. But really, is it enough to make the last and final verdict about him? Well, I don't think so. First, let's check what Chelsea did for Torres in the field. After luring Juan Mata from Valencia previous year, Chelsea added young talents Eden Hazard, Marko Marin, Oscar and Victor Moses for providing assists to Torres. But did that really worke? Honestly, I must say, no! Individually, each one of them are too good and they can combine to play well with lots of passes amongst them. But if we check whether they could provide larger number of assists to Torres than he got from the midfield trio of previous season, then we can understand that there're no changes in the corresponding results. The new trio have exchanged a lot of fine passes than the older trio but it didn't really do any good to Torres for sure.
Another fact is that Torres is not a high ball player. When you watch Chelsea's performance, take a notice of how many high balls are there from defence to forward in each game. You can see that our defenders are still playing high balls to forward. When Didier Drogba was the striker, he scored a number of goals from such high balls from defenders. But Torres is not as physically tall and strong as Drogba, to be able to play high balls. So, I don't know why the defenders still shoot high balls to him because those passes are useful for nothing but losing his confidence. And the final fact is that, our fans, they were patient with Torres for a long time. But unfortunately that patience is gone now. They boo him whenever he plays on the ground in a blue shirt. I don't know what's going on in their heads really. Fans are crucial for a club's progress. The players need their support while they are playing. If they don't support well enough, it will affect the club in a negative manner. When they boo him, there's no doubt that it will result in a deep dip in his confidence. According to me, these are the problems that Torres is suffering now at Chelsea. And I think Chelsea still has a lot to do for the sake of Torres. Let's see what they are:
1. The attacking midfield trio should be able to provide through balls to him: There's no doubt in the capabilities of our midfield trio. They have the quality. So increasing the number of through balls to Torres will not be a 'Mission Impossible' scenario for them. All that needs to be done for this is giving importance to through balls in practice session.
2. Defenders and holding midfielders should play long balls: Torres is a man who expects through balls and long balls (not high balls). The reason behind his success at Liverpool was that there were Steven Gerrard and Xabi Alonso in their midfield to provide him such long killer balls. But in Chelsea, he misses those long balls. But I think we can imitate Gerrard and Alonso through our Lampard and Luiz. Both of them have the quality to provide long balls and this will obviously help Torres to regain his scoring touch.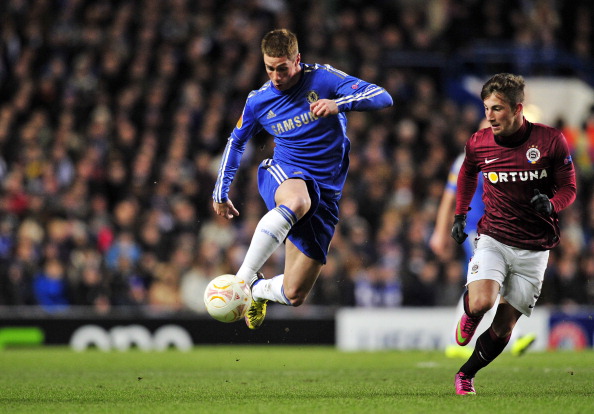 3. Change his position to Central Forward (behind striker): Although he couldn't find back of the net regularly, Torres has a lot of assists since he is not a selfish player. So I think he can do better in central forward role rather than playing as lone striker upfront. Look at Manchester United, their main striker Wayne Rooney always plays in CF role, providing assists and scoring as well. Changing to CF role will reduce the pressure which he feels now in the lone striker role.
4. Play him alongside Demba Ba: I don't know why Chelsea always stuck with the lone striker formation 4-2-3-1. Previous manager Roberto Di Matteo and current manager Rafael Benitez always tried this and it seems it doesn't suite Torres. If there's Ba alongside him, it will reduce the weight on shoulders and he can play with little bit more freedom.
5. Support him always: And this goes to the fans. Dear fans, what do we benefit from booing Torres? We all want the success of Chelsea, right? So, all we can do for that is support our club, and of course Torres too. It will help him regain his confidence and hopefully he get back his goal scoring touch.
KTBFFH