5 things United must do to go through
3.86K //
14 Mar 2012, 23:12 IST
Keep Defensively disciplined
With Phil Jones not available for the Reds for their vital Round of 16 second leg at the San Mamés it promises to be a big, big day for young Rafael Da Silva. He was toyed around with by Muniain and was at fault for not getting to the ball quickly enough for the third Bilbao goal. Rafael's aggression in the challenge and his vulnerability in getting sucked into it will no doubt be something Bilbao will look to exploit. If United want to turn this tie around, Rafael must be disciplined and show that tenacity that often goes missing in the big games.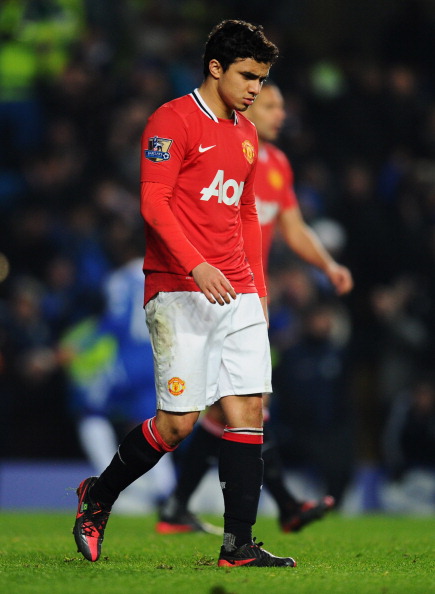 Another huge influence will be the presence/absence of Rio Ferdinand in the United back-line. His calmness and experience in the big games could prove vital in a game in which United almost certainly have to maintain a clean sheet to have any realistic chance of going through.
Play Central midfielders in Central midfield
One thing which I believe Sir Alex got horribly wrong last week was the central midfield pairing. It turned out to be too big an occasion for young Jones, who was running around like a headless chicken and Giggs just couldn't steer the ship on his own.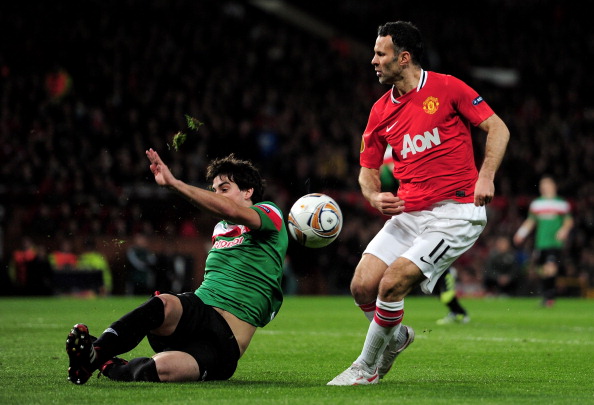 Scholes is unlikely to start after the exertions of the League but with Cleverley back to full fitness, a Cleverley – Carrick midfield seems to be my best bet at an experienced cum creative central pairing. Valencia getting back to full fitness and Young earning a name for himself out on the left hand side, ensures enough creativity in the midfield to feed the front-line and score some goals themselves if needed.
Score
The equation is pretty simple when it comes to scoring. United must score a minimum of two goals otherwise they don't go through. Roughly translated that spells – Wayne Rooney must play. The United hit-man Rooney has amassed 26 goals so far this season and he must add to that tally to see the Red Devils through to the next stage of the competition.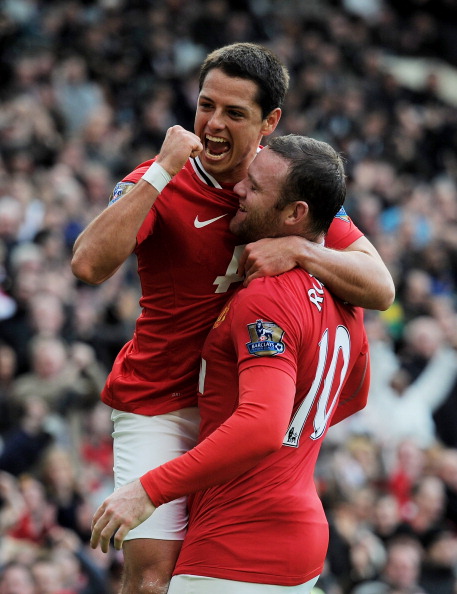 The major talking point however is who partners him in attack. Chicharito has been playing well over the last few games and is no doubt a wonderful finisher but I still believe he is more effective coming off the bench. I believe Sir Alex must start with Welbeck who has been simply superb this term. His first touch, link up play and ability to hold up the ball will all be key to United's passing play which quite frankly, has been well below par in Europe this season. Welbeck's early departure in the game over the weekend might be a sign that the legendary Scot agrees with me.
Keep shape and keep calm
It is very, very important that United do not lose concentration and commit too many men in attack and in the process are left vulnerable on the counter because with players like Muniain, Llorente and De Marcos, Bilbao can hurt United. United have been exposed at the back when chasing games this season which have led to embarrassing score-lines. (Most notably the City and Newcastle games) and must use the experience from those games against Bilbao.
Pressure off the ball – Energy is key
The work rate of the United team must be absolutely top notch. With Bilbao effectively needing a single goal to almost assure a place in the last 8, United must be prepared to chase the ball around in the Bilbao midfield. United were at fault for not pressing Bilbao off the ball in the first leg and that is going to have to change with United chasing the game. The Spanish side has a more than able midfield and they passed the ball around with apparent ease and confidence at the Theatre of Dreams. The English champions are used to bossing possession and to do this they are going to have to pressurize the home side into giving the ball back.
Prediction: Athletic Bilbao 0 – Manchester United 2.