#7 Bayern Munich (2012/2013)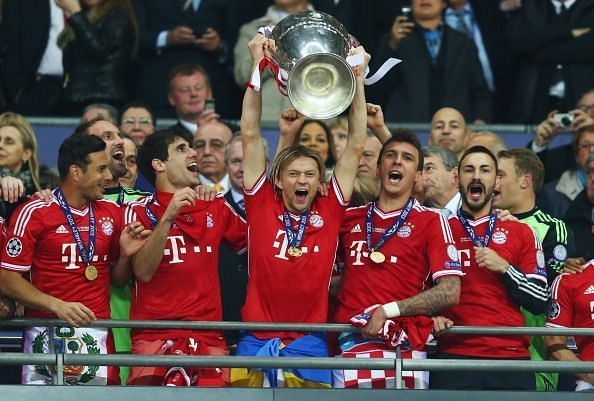 Bayern Munich lost the Champions League trophy in the cruellest way possible in 2012 - falling on penalties to Chelsea in a match which they had dominated from start to finish and to make matters worse, it was in front of their own fans.
They, however, made up for it in some style the very next season as they won the treble of Bundesliga, the DFB Pokal and the Champions League.
The Bavarians won the Bundesliga at a canter, finishing a massive 25 points ahead of Borussia Dortmund in second with a goal difference of +80, while they also saw Wolfsburg off 3-2 in the final of the DFP Pokal.
In the Champions League, they posted a 7-0 aggregate humiliation of Barcelona in the semifinal to set up a clash with Bundesliga rivals Borussia Dortmund in the final who they defeated 2-1 to hand them the first ever treble of their illustrious history.