Scoring a hat-trick is celebrated almost in the same way as winning a trophy in modern football. If you consider the number of passes, tackles, sprints, dribbles and shots that come together to produce a goal, you'll realise how remarkable it is for a player to score three times in a match.
The last few years have given us some of the most prolific finishers in the history of the game. These are players who have not only impressed at club level, but have also done so with their amazing goalscoring exploits on the international stage.
Their prolific returns in front of goal have seen these players bag three or more goals for their national teams multiple times in their careers. On that note, here's a look at the seven players with the most hat-tricks in international football:
#7 Robert Lewandowski (Poland) - 6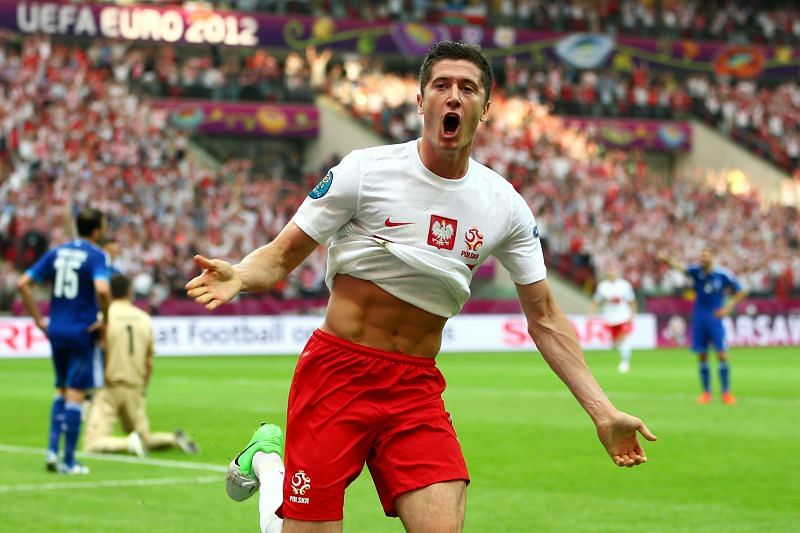 Robert Lewandowski made his debut for Poland on September 10, 2008, coming on as a substitute against San Marino in a FIFA World Cup qualifier. The striker opened his account in that game, and the rest, as they say, is history.
So far, the 33-year-old has made 126 appearances for his national team, bagging 72 goals. That includes six hat-tricks, which is enough to earn him a spot on the list.
#6 Ali Mabkhout (UAE) - 7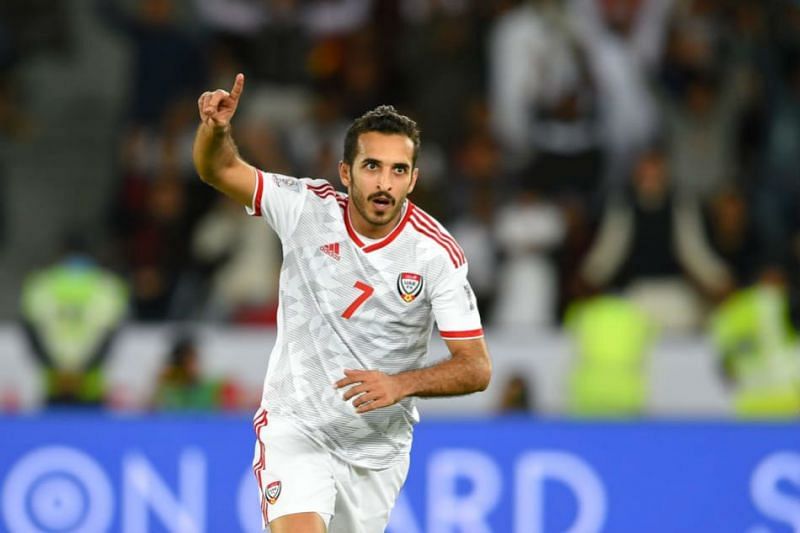 Ali Mabkhout also finds himself on the list of players with the most international hat-tricks. The forward has bagged seven hat-tricks for the UAE so far in his career, the second-most by an Asian player.
The striker is also the all-time top-scorer for his nation, with 77 goals in 96 appearances. Mabkhout has represented Al-Jazira throughout his club career, for whom he has registered 180 goals and 70 assists in 259 appearances across competitions.
---
#5 Pele (Brazil) - 7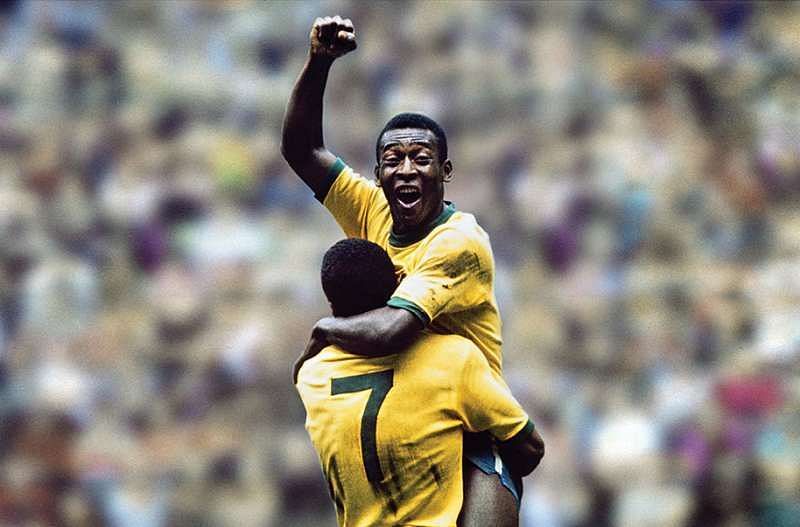 Arguably the greatest footballer in history, it is no surprise to find Pele on this list. During his playing days, the legendary Brazilian forward recorded seven hat-tricks in 91 appearances for the Selecao.
Pele is one of the most decorated players in international football history, winning the prestigious FIFA World Cup a record three times. The Brazilian is also the all-time scorer for his nation, with 77 goals and 31 assists.
#4 Lionel Messi (Argentina) - 7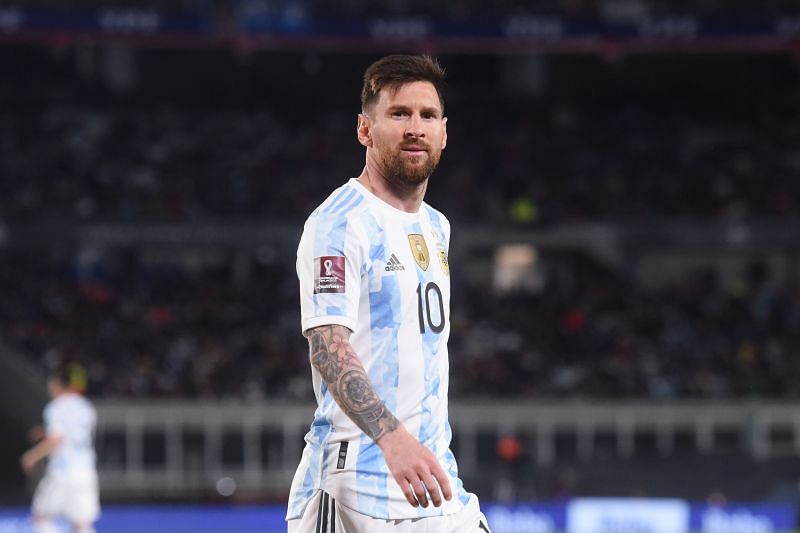 Lionel Messi scored an unbelievable long-range effort for Argentina during their 3-0 triumph against Uruguay in a FIFA World Cup Qualifier clash on Monday. With that effort, the attacker extended his record goal tally for Argentina to 80 goals and 59 assists in 155 games.
The PSG attacker also ranks fourth among the players with the most hat-tricks in international football. He has scored three goals in one match for the Albiceleste on seven occasions thus far. Switzerland, Brazil, Guatemala, Panama, Ecuador, Haiti and Bolivia make up the seven nations Messi has scored hat-tricks against.
Lionel Messi is currently enjoying his brightest days in international football, having led Argentina to the Copa America 2021 title this summer. With the FIFA World Cup scheduled to be held in Qatar next year, the PSG forward will look to make history with the national team once again.
#3 Ali Daei (Iran) - 8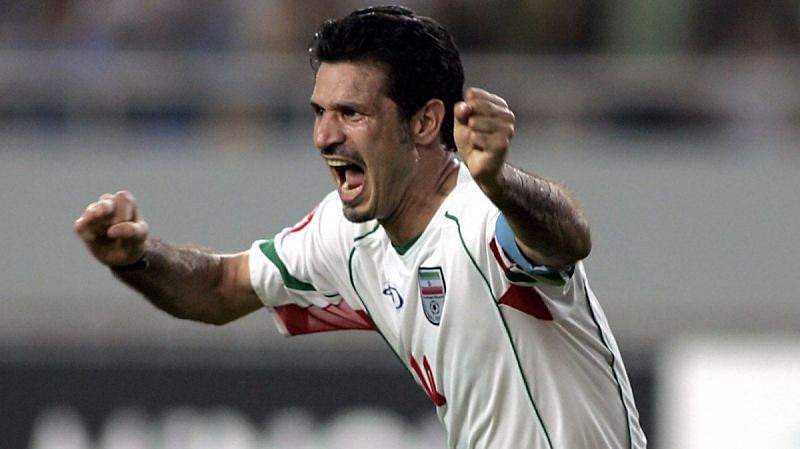 In a sport that is dominated by superstars from Europe and South America, Ali Daei deserves a lot of praise for ranking among the players with the most international hat-tricks.
The former Iran striker has an enviable record of eight hat-tricks to his name, the third-most in international football history. He is also the most prolific Asian player of all time, scoring 109 goals in 149 games for the Iranian national team.
#2 Sven Rydell (Sweden) - 9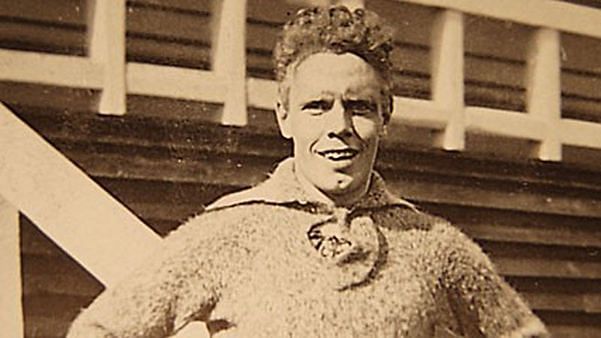 Sven Rydell played as a forward for Sweden during his playing days. He represented his national team in the 1920s and 30s, scoring 49 goals in 43 matches. The attacker was the leading goalscorer for his country for 80 years before Zlatan Ibrahimovic surpassed him on September 4 2014.
Rydell's 49 goals for Sweden comprised nine hat-tricks, making him the player with the second-most hat-tricks in international football history. The likes of Poland, Belgium, Egypt, Norway (thrice), Latvia, Finland and the Netherlands make up the teams he scored three or more goals against.
---
#1 Cristiano Ronaldo (Portugal) - 10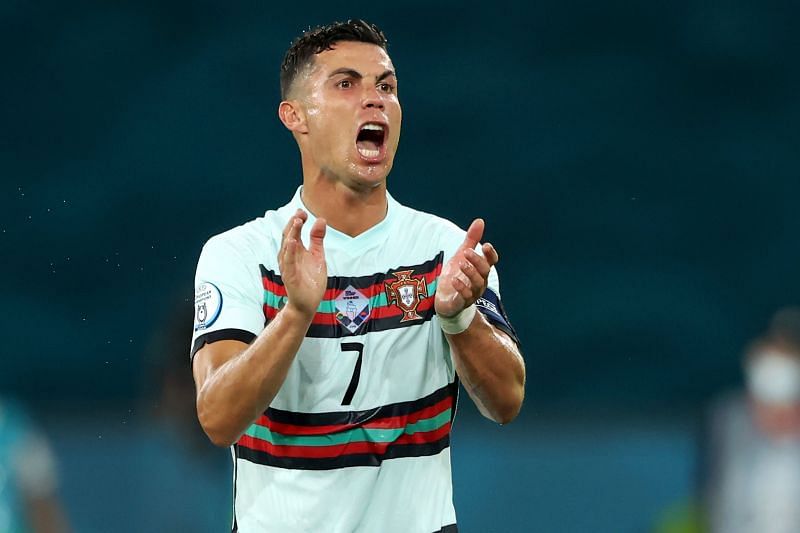 Cristiano Ronaldo was the star of the show as Portugal defeated Luxembourg 5-0 in a FIFA World Cup qualifier on Tuesday. The attacker added another hat-trick to his name during the game, scoring twice from the spot and once from open play.
It was Ronaldo's tenth hat-trick in international football, breaking a tie with Sweden legend Sven Rydell. The Portuguese is also the leading goalscorer in men's international football, with 115 goals and 41 assists in 182 appearances.
Cristiano Ronaldo has had a splendid career with Portugal, winning the European Championship in 2016 and the UEFA Nations League in 2019. With 32 trophies in his cabinet and numerous individual accolades, the Manchester United forward will go down as one of the most decorated footballers in history.