A few thoughts on Liverpool
742 //
22 Nov 2012, 15:22 IST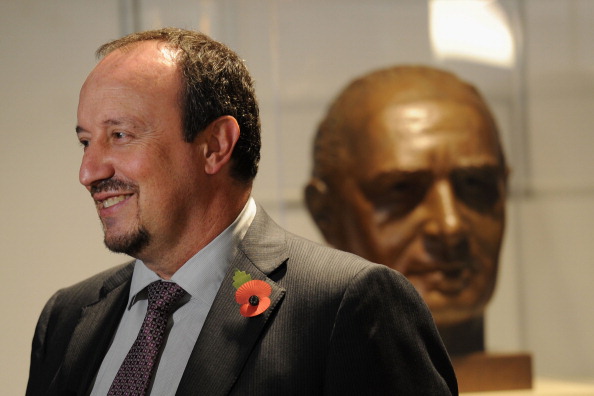 We're almost there. We're almost the finished product. The team is improving by the week (although the unpredictability has never really gone away at this fantastic football club), and the results are finally coming along.
It is fair to say that Luis Suarez has been nothing short of magnificent over the past few weeks. He's been playing, not with a burden, but rather with a fantastic fiery passion for football once again. He's finally away from controversy and just banging in the goals every week. Magical, almost.
Flexibility in formation has also been an interesting development over the past few weeks. Rodgers has experimented with the 3-5-2 (2 fullbacks), so it is more of a very interchangeable 3-5-2/5-3-2, meaning the team can adjust in the transitions. Less rigid and can work both ways as being more attacking and defensive.
Wasn't that successful against Chelsea (in terms of going behind), but served the purpose. Got the Chelsea players worn out before switching to a more conventional 4-4-2 set up.
Rodgers agrees that his team are improving, look, it says so here:
"I feel this group will get stronger as the season goes on. We have momentum and the mentality is strong. We're hard to beat and we'll improve into the second half of the season."
We're in touching distance of a complete team. One that plays with a philosophy. One that defends well. One that attacks well. Perhaps what we still lack is a player with the killer instinct. Not necessarily an out-and-out striker, but could also be a winger/midfielder who knows when to move forward and how to finish off moves.
But now Europa League football awaits for us later on in the day. Certainly hope we can get the result and put to rest any doubts about not progressing into the knockout phase of the competition (although I'm not exactly clear on how it will work since the Champions League third place finishers in their group are also joining the party). Better to just finish off the job first – should have just killed off any doubts in Russia, but here we are now.
Young Boys should prove to be a contest – matters not their pedigree in European competitions, and will be a test for the first XI that Brendan Rodgers will choose to field for this one. Should be interesting.
In other news, ex-Liverpool manager Rafael Benitez has taken over as interim manager at Chelsea FC. Wish him the best of luck (unless of course we're realistically near to the Blues at sometime this season), although I doubt his chances of lasting beyond this season.
Realistically, there are only two reasons why he has been brought in. It is to a) Get them out of the mess that Roberto di Matteo has gotten them into in the Champions League and/or b) Get Torres out of the slump of form he is current in. If there's anyone who can relight that old Fernando Torres fire, it is none other than Benitez.
However, given Chelsea's past with squabbles in the dressing room, you can't help but feel Benitez will be subject to complaints over his favouritism. Only time will tell. I still feel he ain't lasting beyond this season, but hey! Stranger things have happened.